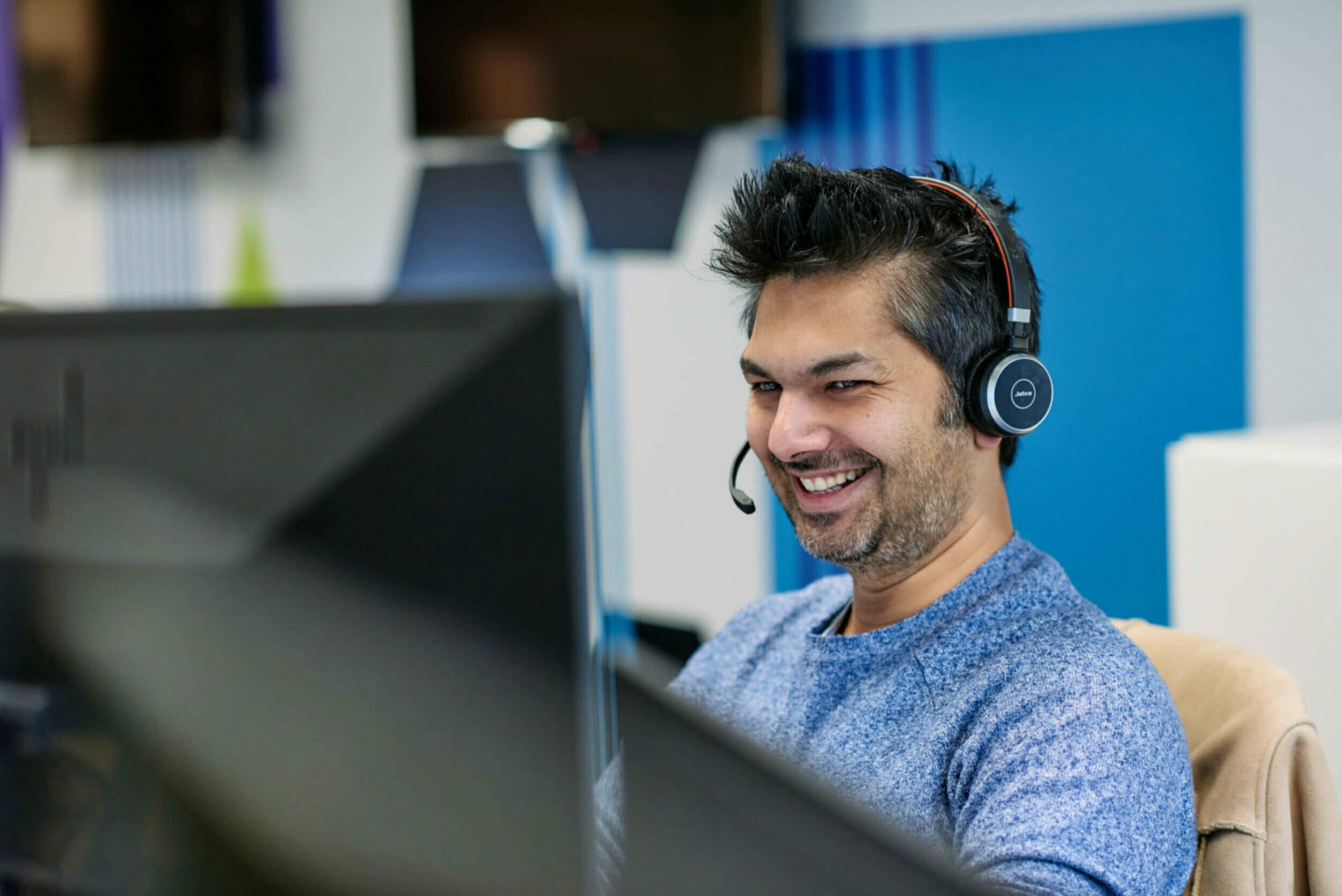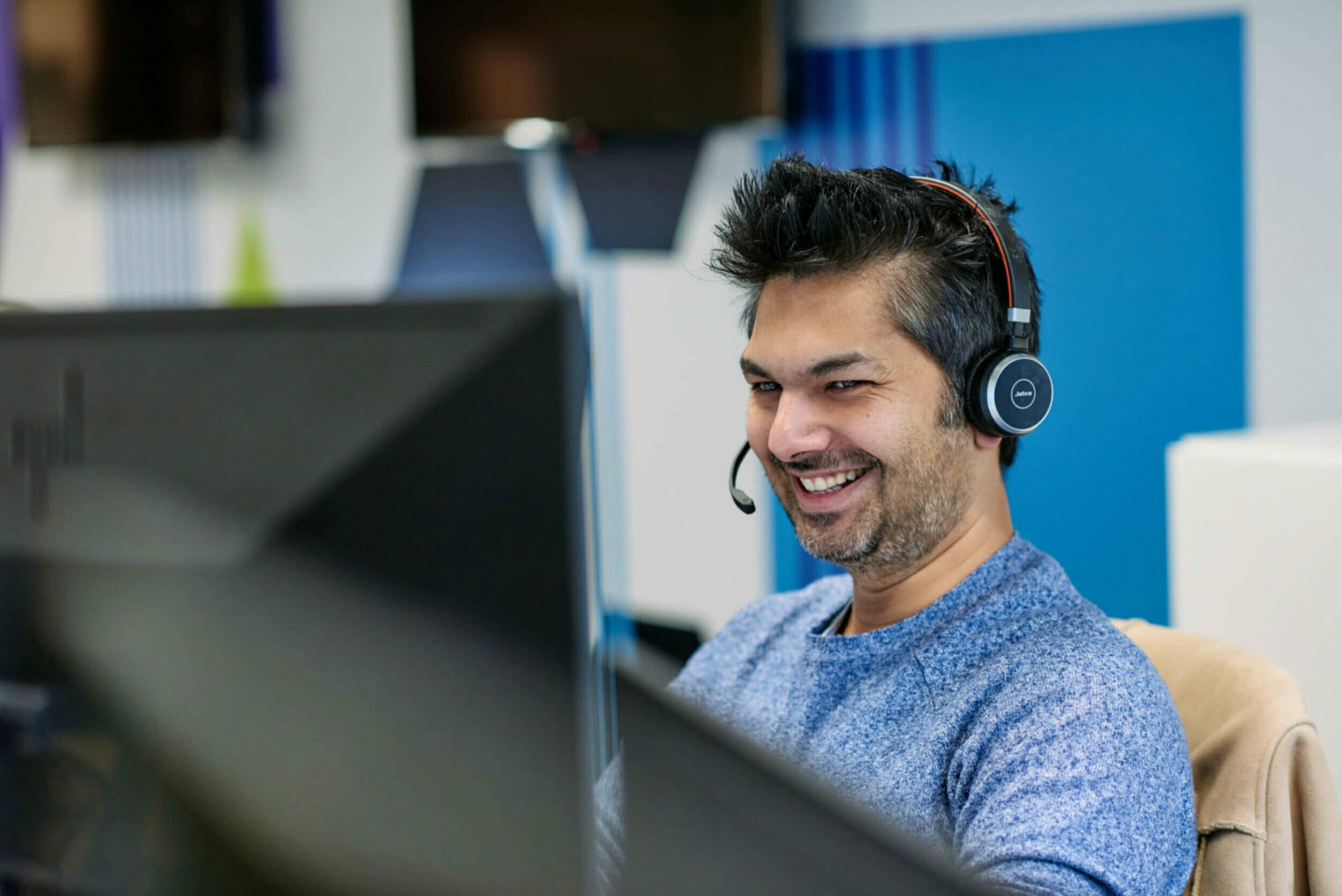 Managed IT Services
Flexible, end-to-end IT managed services – from 1st, 2nd, 3rd line service desk, to comprehensive detection and threat monitoring. We've got you covered.
Book a consultation
Overview
From the ground to the cloud, and everything in between.
Our fully managed end-to-end IT support services cover everything from bespoke service desk solutions to managed network and cyber security services. We deliver a combination of 1st, 2nd, and 3rd line remote service desk, onsite support with dedicated engineers, and 24/7 NOC and SOC services to ensure that your systems are always running smoothly. Whether you need us to act as an extension of your internal team or as your strategic technology partner under a fully outsourced agreement, we're here to help. We can manage your network, cloud, and security infrastructure to ensure that your business is always secure and protected.
Core Services
From the ground to the cloud
KERV DIFFERENCE
Tailored managed services – whatever the scale and complexity, on-premise or in the cloud.
All-in-one
Stop juggling multiple tech vendors. Our end-to-end managed service ensures your business runs smoothly, remains secure, and continues to grow.
Flexibility
From the ground to the cloud, we provide flexible IT services. Whatever you need, Kerv can help.
More than the SLA
Good is no longer just meeting SLAs. Good is partnering with customers, providing strategic advice, and helping them reach new heights…. (Whilst meeting SLAs, of course).
People to people
We take a personal approach. From the service desk to dedicated AMs and CSMs, you'll always have a friendly face to speak with.
Benefits
Why managed services, why Kerv
Cost savings
Reduce the need for in-house IT staff, lessen the burden on existing IT teams, decrease downtime, and provide predictable monthly fees.
Increased efficiency
Efficiency is key when it comes to IT. By using a managed service, you can streamline processes and maximise productivity, ultimately saving time and money.
Proactive maintenance
Proactive maintenance is essential for preventing IT issues before they become problems. With a managed service, enjoy regular maintenance to keep your systems running smoothly.
Improved security
Security is a top priority in the world of IT. With managed security, you can protect your sensitive data from cyber threats and ensure compliance with industry regulations.
Specialised expertise
Expertise is crucial for navigating the complex world of IT. With managed services, you have access to experts who can handle any technical challenge.
Accreditations & Awards
We know what we're doing.
At Kerv, we believe peace of mind is non-negotiable. That's why we don't just follow ITIL's best practices, we embrace them. Plus, we've got a whole bunch of accreditations, standards, and
designations to back up our expertise. So, rest easy knowing your tech is in good hands with us.
ISO 27001
ISO 27701
ISO 9001
Cyber essentials
Prince 2, SCRUM and Agile
G-Cloud
Microsoft Designations: Azure Infrastructure, Azure Data & AI, Azure Digital & App Innovation, Business Applications
Latest News
From our world to yours
FAQs
A managed IT service is the practice of outsourcing typical IT tasks to a third party. The managed service model allows organisations to handover responsibility to a team of experts, subsequently freeing up internal resource, improving service quality, and reducing costs.
A traditional managed IT service may solely include first line support, where a business will offload the typically resource-intensive function of a customer support desk. However, a more enhanced managed IT service could include first, second and third line support, managed security, managed network, as well as managing the cloud infrastructure.
Typically the three main benefits for using a managed IT service are freeing up your internal resource who can concentrate on delivering strategic projects and defining and driving IT strategy, reducing operational costs associated with managing your technology infrastructure and users, and improving the service quality with the size and scale of the service providers support team and the systems they use.
Typically, technical support capability and service level agreements were the main factor in choosing a managed service provider. However, in today's world, businesses should be looking beyond the SLA. As well as wider IT capabilities, you should also consider aligning organisational values and sustainability credentials.
An MSP assesses your security posture, implements measures like firewalls and encryption, and provides ongoing monitoring to protect against cyber threats. Regular audits, risk assessments, and testing help identify vulnerabilities and keep security protocols up-to-date.
To create a bespoke Managed IT service, a service provider will work closely with your business to understand its current structure, operating model, challenges, and future vision. But the job doesn't stop there – a good MSP will also evolve and adapt their services as technology and operating models change over time. With a dedicated MSP on your side, you can expect a tailored solution that grows and adapts alongside your business.
There are a few signs that indicate it might be time to consider outsourcing your IT tasks to a Managed Service Provider (MSP). These signs include a growing pile of mundane IT tasks like new joiner setups and faulty hardware, concerns about security, and worries about rising costs. However, every business is different, and the reasons for outsourcing will vary. That's why a good MSP will work with you to understand your specific needs and provide honest advice on whether outsourcing is right for your business, and what level of Managed IT services could benefit you.
When you partner with a Managed IT Services Provider (MSP), you can expect to benefit from their team of experts who possess a wide range of technical skills and knowledge. This can include a wide range of support services, such as proactive maintenance and monitoring, threat detection and response, cloud infrastructure management, backup and disaster recovery, software updates, and more.
Book a consultation
Fill in the form to request a no-obligation consultation with one of our experts. Whether you need an end-to-end IT partner or some 1st line support, we'd love to chat.
"*" indicates required fields