Overview
Strengthening Your Digital Frontiers: Cyber Resilience with Kerv
At Kerv, we deliver beyond cybersecurity. While cybersecurity focuses on protective measures against digital threats, cyber resilience goes a step further: it's about ensuring your business can bounce back and continue operations even after a cyber incident.
Kerv stands at the forefront of cyber defence, offering robust Cyber Resilience tailored to your unique business needs. Our holistic approach marries best practices with cutting-edge technology, ensuring that your organisation not only withstands cyber threats but also thrives amidst them.
our services
A full wrap of cyber security services
why kerv
Your Trusted Partner in Cloud Networking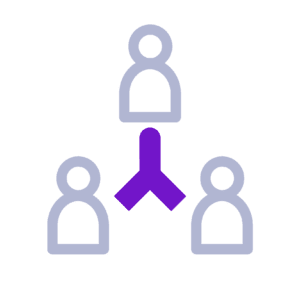 Define Your Security Posture with Precision
By leveraging our expertise, you can robustly define your security posture, ensuring a strong foundation for all your cyber resilience endeavours. Whether it's about incident response services, data breach prevention, or cyber threat mitigation, we've got you covered.
Tailored Processes for Enhanced Business Continuity
We not only help you develop your processes and policies but ensure they align with the latest trends in ransomware protection, secure data backup services, and advanced threat detection. Our tailored approach guarantees a seamless integration of these practices into your business operations.
Achieve ISO27001, Cyber Essentials, and Beyond
Steering through the journey to crucial certifications like ISO27001, Cyber Essentials, Essentials Plus can be daunting. But with our guidance, you can achieve and even surpass these milestones with ease. Our team is well-versed in compliance and cyber resilience, ensuring you're always ahead of the curve and ready for any challenge that comes your way.
"Our initial engagement was to help us scope and plan an SD-WAN deployment, with a major drive to make our network more agile. Selecting a partner that was agile and dynamic was key to our selection criteria. Kerv Connect have proven to be both"
"Kerv Connect has proven to be the trusted advisor who helped us make sense of SD-WAN and how it supports our ambitious "one network" strategy. The proof of concept installation has already delivered tangible benefit to ABP Food Group and we are excited to get started on the full SD-WAN rollout with them"
Featured Insights
From Our World to Yours
Speak to an Expert
Give us a few details and we'll get right back to you.
"*" indicates required fields