overview
Set yourself up to succeed
In today's fast-paced business landscape, achieving project success is no easy feat. Surprisingly, only 32% of projects manage to attain the desired level of quality, stay within budget, and meet their baseline schedules.
However, there is a consultancy that defies these odds and consistently delivers exceptional results: Kerv Consult. We take immense pride in our track record of meeting targets, and our growing list of reputable clients is a testament to our expertise.
Services we offer
We organise into specialisms and combine those to help customers achieve outcomes.
why kerv
We understand that successful outcomes require a unique blend of expertise, dedication, and strategic thinking. Here's why you should choose us as your trusted consultancy partner.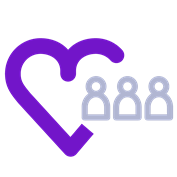 Unmatched Expertise
We organise our services into distinct practices, each focusing on specific areas of specialization. Our team of seasoned professionals excels in Project, Programme & Delivery Management, Cybersecurity, Service Management, Business Change, Technical Consultancy and IT Leadership & CIO Advisory. With this breadth of knowledge, we bring comprehensive solutions to help you achieve your desired outcomes.
Proven Track Record
Our consultancy has steadily grown in both size and reputation. Thanks to our unwavering commitment to fulfilling our promises, we have earned the trust of some of the world's largest companies and several local government organisations in the UK. When you partner with us, you can be confident that you're working with a consultancy that has consistently delivered results.
Customer-Focused Approach
We place our clients at the heart of everything we do. Our mission is to become your trusted delivery partner for all IT-related projects and complex change. We are fuelled by a genuine passion for our work and take immense delight in achieving your key milestones and completing critical delivery activities on your behalf. With us, you can expect a personalised and attentive approach that aligns with your unique requirements
"Kerv Consult (previously Monochrome) brought passion, energy and vision that matched our own. This coupled with a strong understanding of agile methods and a focus on delivery meant we achieved our goals. Kerv Consult helped us increase delivery and improve customer satisfaction but the most valuable outcome was the change in mindset of the team."
insights
From our world to yours
Speak to an expert
Get in touch by filling in your details and one of our team will be in contact.
"*" indicates required fields