A complimentary checklist to help keep your IT environment in shipshape.
While your current IT strategy may seem to be functioning well, it's essential to avoid complacency. Digital transformation is an ongoing journey, and without periodic strategy assessments, opportunities for improvement can turn into persistent technical issues or missed chances for growth.
Rather than becoming too comfortable with your existing IT strategy, we recommend adopting a structured approach to routinely review and enhance it. You can achieve this by using our IT health check planner.
We've developed a straightforward checklist for conducting regular IT strategy evaluations, including tasks to be completed on a weekly, monthly, quarterly, semi-annual, and annual basis.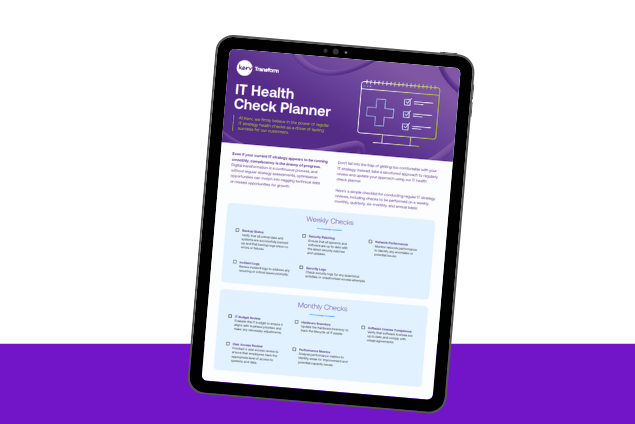 Download now
"*" indicates required fields
Related
You might also be interested in