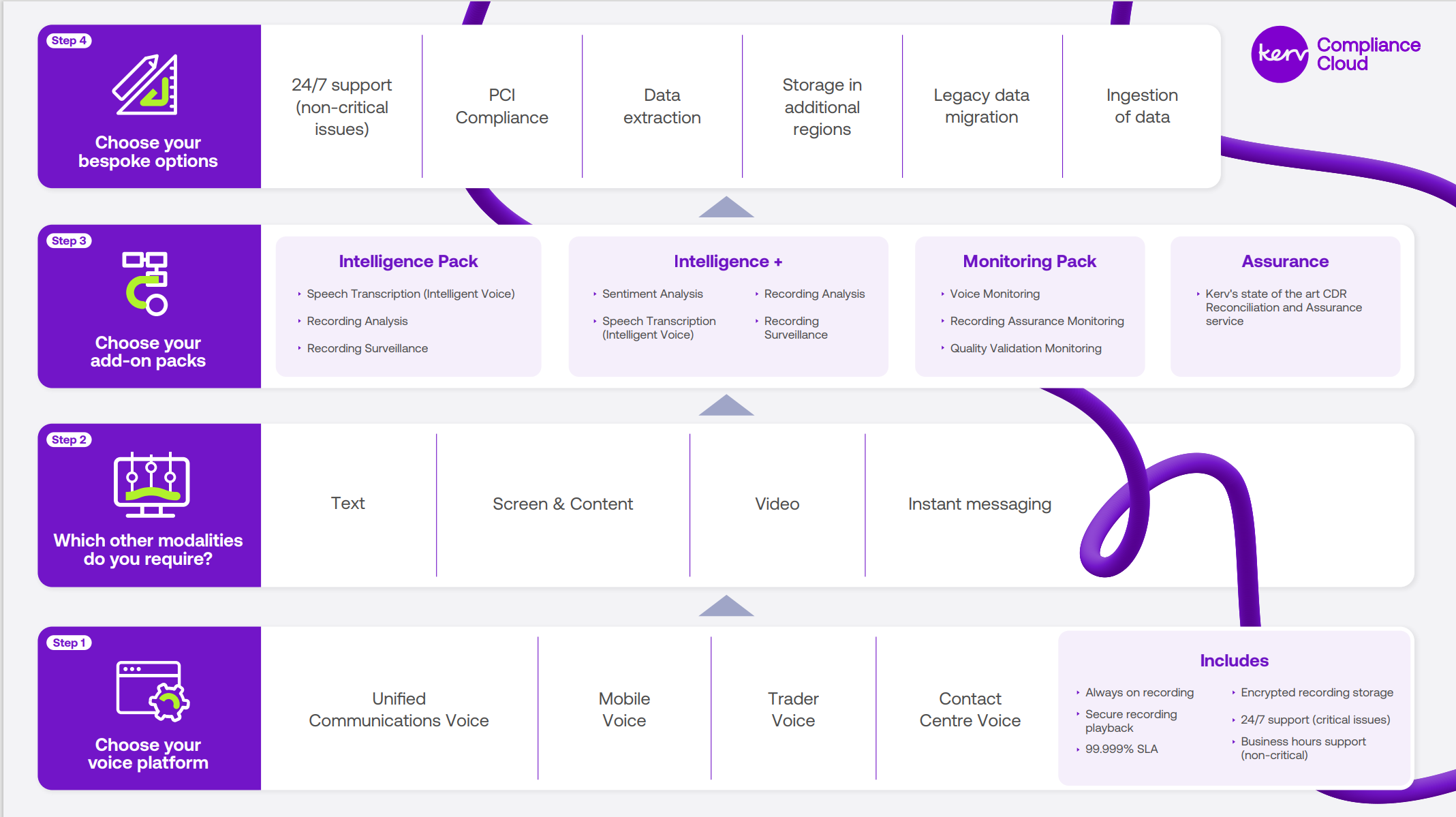 4 Steps To Building A Compliance Solution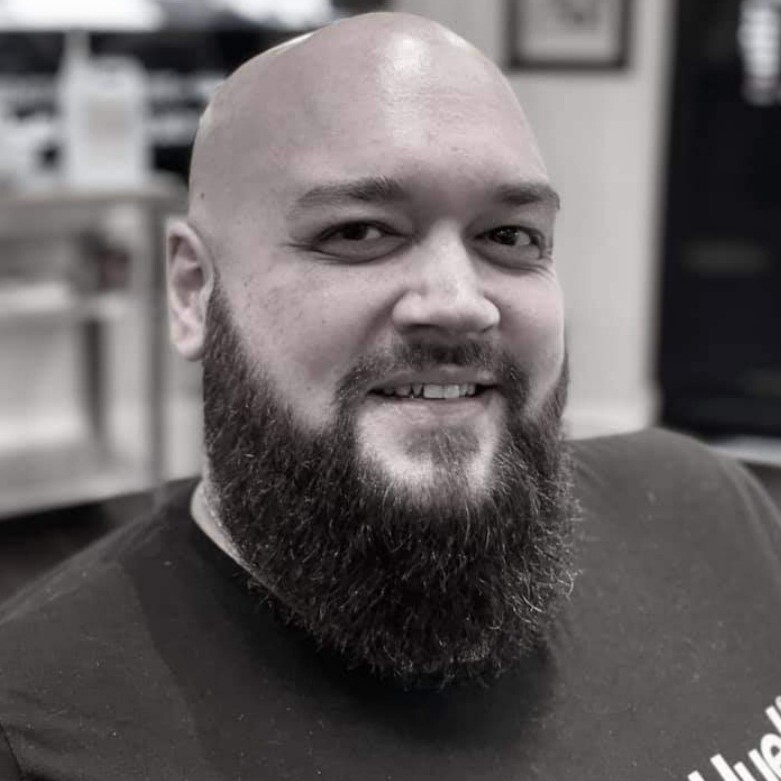 Kyle Ansari
CTO|Kerv Collaboration & Compliance
Published 08/09/23 under:

The stakes are high, non-compliance can result in major fines, reputational damage and ultimately revenue loss.
For this reason financial service organisations take compliance very seriously, but it is hard for them to have the experience and the technical staff to cover every eventuality. There are always processes and controls in place to handle non-compliance events. Without the expertise on hand, they sometimes don't get followed. It's a fast paced, high-pressure environment and needs 24×7 attention to get systems back online in the case of an incident. For a financial services organisation a gap in call recording is not only unacceptable, it immediately makes them non-compliant.
There is also now a new challenge for financial institutions. Their data is no longer 100% contained in-house. This means that somebody else is managing the infrastructure, which creates the security problem of who is authorised to access call recordings and data. This becomes even more acute when it is hosted in cloud infrastructure from a service provider.
The answer to this problem is to work with a specialist provider, like Kerv.
We have rigorous, audited and tested data environments that mean only our clients can access their data, we can't even access it ourselves. To ensure that only authorised personnel can gain access to sensitive data we conduct, penetration testing, extensive security audits and provide documented evidence of our security controls.
There are security challenges when financial service organisations host their data in cloud infrastructure. Ironically, the key benefit of cloud infrastructure, is also the organisations main concern. Which is the clinical separation of the data that is stored for compliance purposes. On one hand they fear a loss of control, but on the other, the benefit far exceeds the risk. This is because their call recordings are stored and archived in a totally separate environment, managed by a team of dedicated professionals. At Kerv, we provide a level of audit across their data that they simply could not achieve in-house. They don't have to control their data, we do it for them.
Moving to cloud is a journey. It makes a lot of sense to make the transition, but the execution is necessarily a lengthy process, that requires planning and a great deal of due diligence. For some clients it can take 6 months to complete a cloud migration for this reason. This may feel like a long time, but it is critical for them to demonstrate the safety and security of putting their important data in the cloud.
At Kerv, even when our customers have gone live their journey isn't over. We are constantly looking for ways to streamline their processes or upgrade security controls to improve their ability to audit.
We recently had a client who needed to be able to transcribe their call records. Because we had their data in the cloud, we were able to easily deliver their transcriptions in a searchable and secure manner.
There are two key things that a service provider can bring to the table, that it is hard for financial institutions to replicate.
The first is experience. It's essential that a vendor understands the compliance issues a bank faces, the problems that can occur during migration and the typical financial security requirements.
The second is best practice. It's very hard for a financial institution to know how their competition have solved similar problems. At Kerv, we have seen numerous deployments and without breaking any confidence we usually know the problems that will be encountered and the best ways to overcome them.
Kerv are one of the few providers that can provide CDR reconciliation for Teams recording, giving clients a full list of the calls that are made in their Teams environment – something we already have live and working with some of our major financial customers.
CDR reconciliation is not strictly a compliance requirement, so it can be easily overlooked. But it's an important data point because it gives customers confidence that in the event of a failure, they will have much better information about exactly what has happened and why.
When selecting a vendor to implement compliant call recording there are three attributes that are essential for a successful partnership.
The first is a thorough investigation into the credentials of the company selected. What are their resiliency processes? How do they deal with failures?
The second is their maturity in implementing access controls and data security, as mentioned earlier, security for financial organisations is paramount.
Finally, its key that you fully understand how a vendor will integrate their security policies with those of the customer. Each financial institution is different and ensuring that the vendor can respond to these variations is key for success.
Our infographic above gives you a quick snapshot of just some of the options you may like to consider when embarking on your compliance journey but to fully understand this and get more information get in touch. With 7 of the 10 top tier banks trusting us to maintain their reputation, we're confident we can guarantee your organisation remains compliant now and in the future.
View infographic here: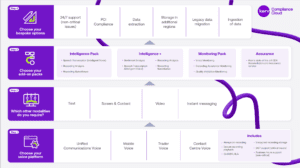 Related
You might also be interested in
Have a question?
Leave your details and a member of the team will be in touch to help.
"*" indicates required fields