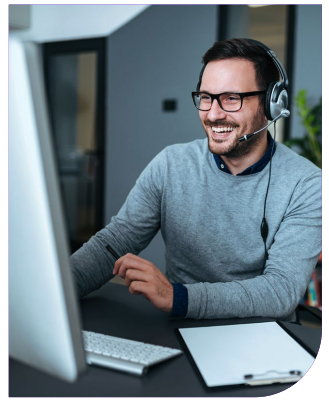 Compliance Cloud: Overview & demonstrations
Why Compliance Matters
In sectors like finance and communication tech, compliance isn't just a buzzword; it's a necessity. Regulatory frameworks are always evolving, and the cost of non-compliance can be astronomical, both financially and reputationally.
Why Azure?
Choosing to host Compliance Cloud on Azure wasn't just a shot in the dark. Here are a few reasons why it's the perfect fit:
1️⃣ Scalability: Azure's robust infrastructure allows for dynamic scaling. That's crucial when we're ingesting and storing vast amounts of live and archival data.
2️⃣ Security: Azure provides industry-leading security protocols, ensuring that our data and your data remain locked down tight.
3️⃣ Resilience: With Azure, we benefit from data redundancy and failover capabilities, ensuring uninterrupted service and data integrity.
The Resilience Factor
So what makes Compliance Cloud truly resilient? It's the seamless integration with Azure's robust feature set, combined with our tailored modules for User Management, Data Ingestion, Storage, Monitoring, and Reporting. That's resilience designed for the real world.
The Importance of CDR Reconciliation for Teams
In today's fast-paced trading floors, back offices, and contact centres, Microsoft Teams has become a ubiquitous communication tool. But simply recording these interactions isn't enough.
CDR Reconciliation (CDR Rec) goes beyond just gathering data; it brings accountability and traceability to Teams conversations. It ensures that every call detail is captured, verified, and aligned with compliance mandates.
This is particularly crucial for regulated industries where a single error can mean severe financial and legal repercussions. By integrating CDR Rec into Teams, organisations not only safeguard against such risks but also gain invaluable insights into call patterns, making it an indispensable component in modern business operations.
24/7 Monitoring: Vigilance That Never Sleeps
In an industry where every milli-second counts, the stakes are high for ensuring seamless operations and compliance.
That's why at Kerv, we've instituted 24/7 monitoring across all modules, from user activity to data ingestion and storage. Our real-time dashboards and automatic alarming features are not just about identifying issues; they're about pre-empting them.
We recognise that in today's volatile market, "always-on" isn't a luxury – it's a necessity. With our round-the-clock monitoring, we offer our clients the assurance that their data is not just secure but also compliant, every second of every day.
Start your compliance journey