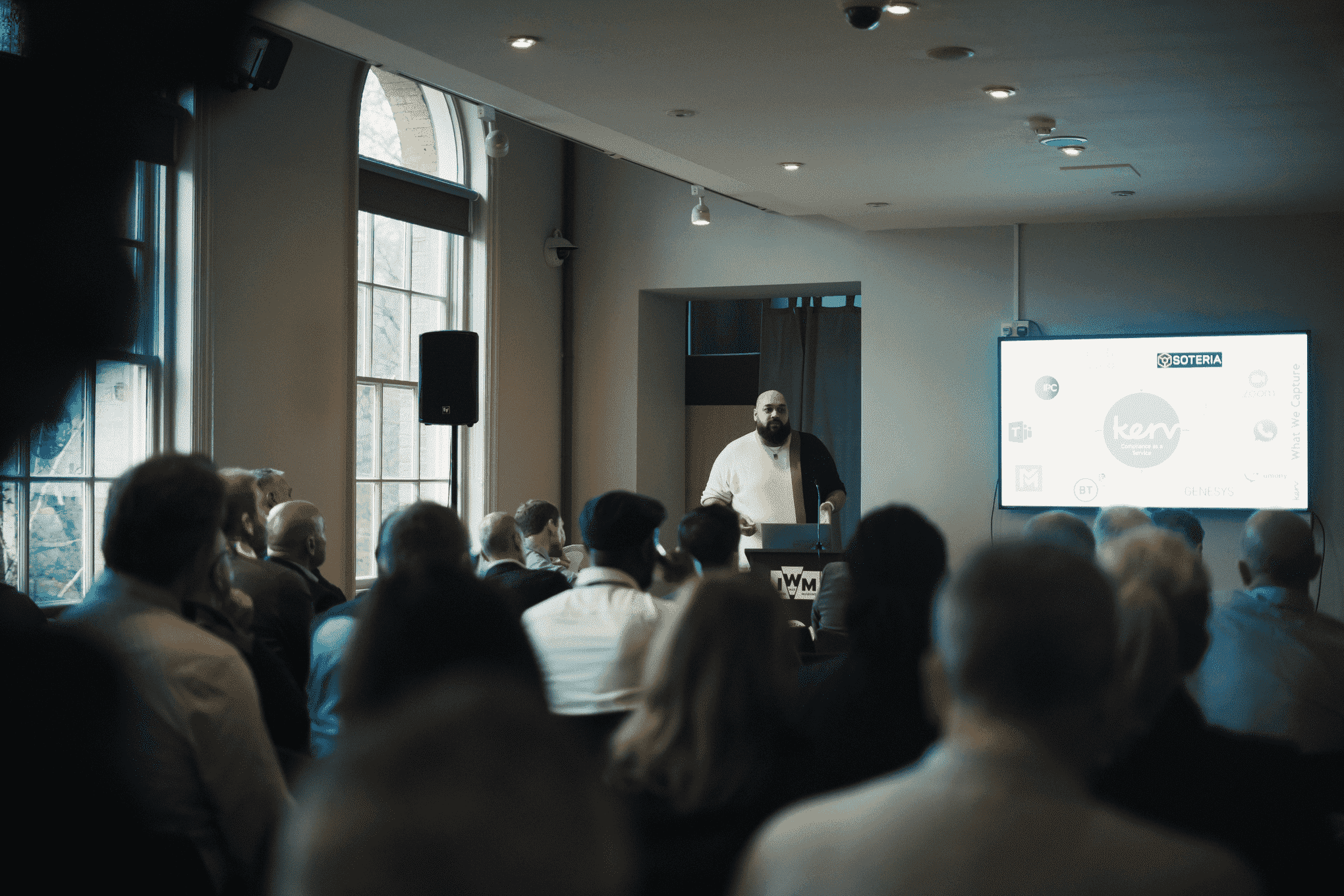 Accelerate your journey to compliance with Kerv C&C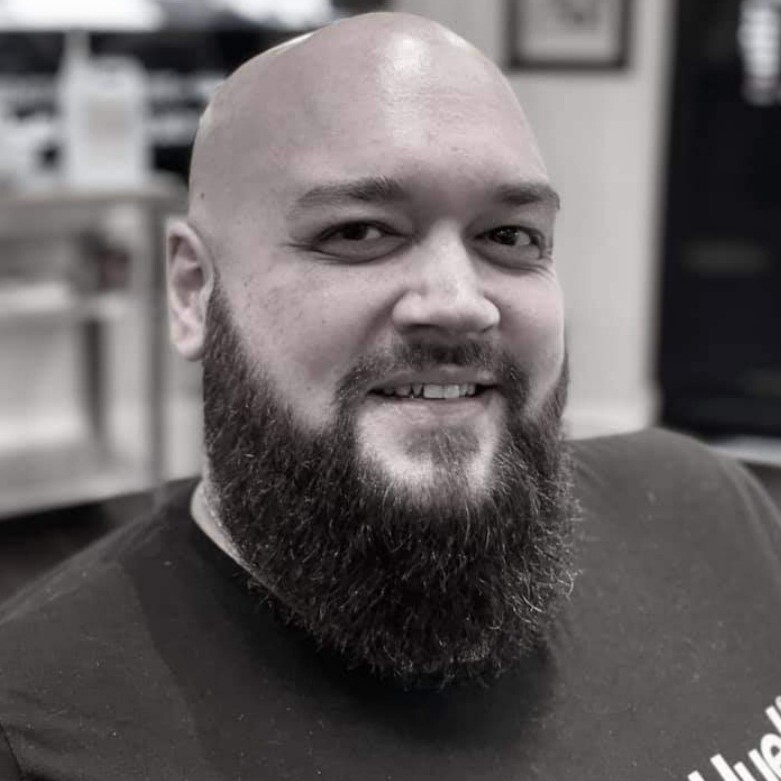 Kyle Ansari
CTO|Kerv Collaboration & Compliance
Published 15/08/23 under:
Kerv Collaboration & Compliance (C&C) are proud to work with 7 of the 10 top tier Financial Services organisations, guaranteeing compliance and providing surveillance, multi-lingual transcription and reporting solutions amongst other services.
In this blog we explore the 4 ways in which Kerv C&C leverage technology and the first-hand experience of our technical experts to build and constantly develop our solutions and incorporate those solutions offered by our trusted partners.
The communications compliance stakes are high.
Compliance is critical to our financial services clients. Non-compliance can result in major fines, reputational damage and ultimately revenue loss. Also, financial service organisations take regulation very seriously, but it is hard for them to have the experience and the technical staff to cover every eventuality. There are always processes and controls in place to handle non-compliant events, but without the expertise on hand they sometimes don't get followed. It's a fast paced, high-pressure environment and needs 24×7 attention to get systems back online in the case of an incident. For a financial services organisation a gap in call recording is not only unacceptable, but it also immediately makes them non- compliant.
Our team of highly experienced engineers have created a service that takes the pain out of on-premises recording for financial service organisations. They have worked in both financial organisations and service providers giving them a unique, first-hand perspective on financial service regulatory requirements and how to efficiently implement technology solutions to meet them.
The Kerv Compliance Cloud takes away the need for customers to understand storage regulations in different countries. Kerv offer 24/7 live monitoring, which can be customised for a range of communication channels that may have different regulations. When new data storage regulations come in, the changes can be easily handled through the platform's underlying Azure cloud infrastructure. Kerv make it easy for customers to ensure that data is being stored in the right place, is encrypted and we have a team monitoring it 24/7.
End to end communications compliance.
Another strength of the Kerv compliance proposition is the flexibility of what data can be recorded, encrypted and stored. We currently have 65 Azure cloud servers running, that are simultaneously recording Teams, Cisco, Symphony calls and messages. Plus, there's now a Zoom API as well. This means the compliance service is very flexible in terms of what data can be brought in and it's able to quickly adjust to new applications when required. For example, the capability to record WhatsApp chats was recently added when this was requested by our customers.
As well as being highly flexible, the compliance platform is very resilient. Kerv appreciate that voice recording is never going to be 100% reliable in a single instance, so we have two of them. Our customers can be assured that in the event of an incident in a data centre, we don't stop recording or lose any calls. Our relationship with Microsoft allows us to know exactly what is happening and reassure our customers that they can continue to generate and receive calls without breaking regulations.
The philosophy at Kerv C&C is to be proactive when handling issues so they are resolved before they cause problems. Through 24/7 monitoring, our SOC can pick up issues early and resolve them without causing disruption. The load on our recorders is monitored and we scale the servers 50% higher than needed to cope with bursts in activity. We work closely with our customers to ensure potential issues are proactively highlighted and resolved.
We also have a range of sophisticated reporting that can be personalised to our customers' needs. This is comprised of four base reports covering a variety of aspects. CDR reports are available for a specific time period. This allows our customers to audit and track their recordings and understand what's going on within their environment. Our application usage report tells them who has logged on, if anyone is trying to attack the system, who has viewed call details and allows them to be aware of who's using it. Thirdly, our user reports show who has been added or removed from the policy, taking away the administration burden from the customer. Lastly, the technical reports show licensing information, such as how many people are using the recording capabilities. This allows our customers to manage their costs effectively through monitoring active users, data retention periods, and how much storage space they require.
Proactive compliance, surveillance and risk mitigation.
One of our strengths is the carefully selected organisations that we partner with. Insightful Technology have a long history of working with the financial sector and they currently work with 10 of the 12 largest banks. They are known in the market for their voice and e-comms surveillance capability and their ability to deal with evidential weight and corporate law.
Their Assure service helps financial organisations to remain compliant. Insightful provide daily testing across all inputs and produce reports highlighting whether they are compliant or not. These can be adapted to the needs of any organisation, breaking data down by regions, users, or systems. In addition, their service provides a single data record, which can provide surveillance across multiple data sets and allows for dynamic data modelling. It has a self-service user interface, customised dashboards and full workflow management.
The platform is supported by a comprehensive service wrap, delivered in partnership with Kerv, which has a comprehensive problem management, escalation and resolution service.
Harnessing the power of Artificial Intelligence.
Another key partner, Microsoft provider of the most widely used collaboration and communication tool can help Financial Services organisations exponentially. Teams can help them do more with less in the areas of consolidation, simplicity, reliability and innovation. Consolidating onto MS Teams as the single communications platform enables organisations to rationalise communication platforms, simplify infrastructure and reduce costs. The new Teams Premium functionality falls into three categories: Intelligence, Personalisation and Protection.
The platform has been enhanced with AI using Azure Cognitive Services. This enables a range of assisted tasks, including the ability to capture actions, summarise meetings and to live translate transcriptions of meetings from English. In the area of personalisation, meetings can be branded differently, the lobby experience can be customised and different template profiles can be set up depending on the type of meeting. For example, HR meetings can be automatically recorded, have mics disabled as a default and only allow chat for the duration of the meeting. With Teams Premium, protection is also enhanced. Shared content can be watermarked, end-to-end encryption of calls has been upgraded and sensitivity labels can be added to any documents shared. All these enhancements are designed to save valuable time, tailor the meeting experience depending on its type and make it more engaging.
Take your first step towards a simplified compliance journey.
Related
You might also be interested in
Have a question?
Leave your details and a member of the team will be in touch to help.
"*" indicates required fields