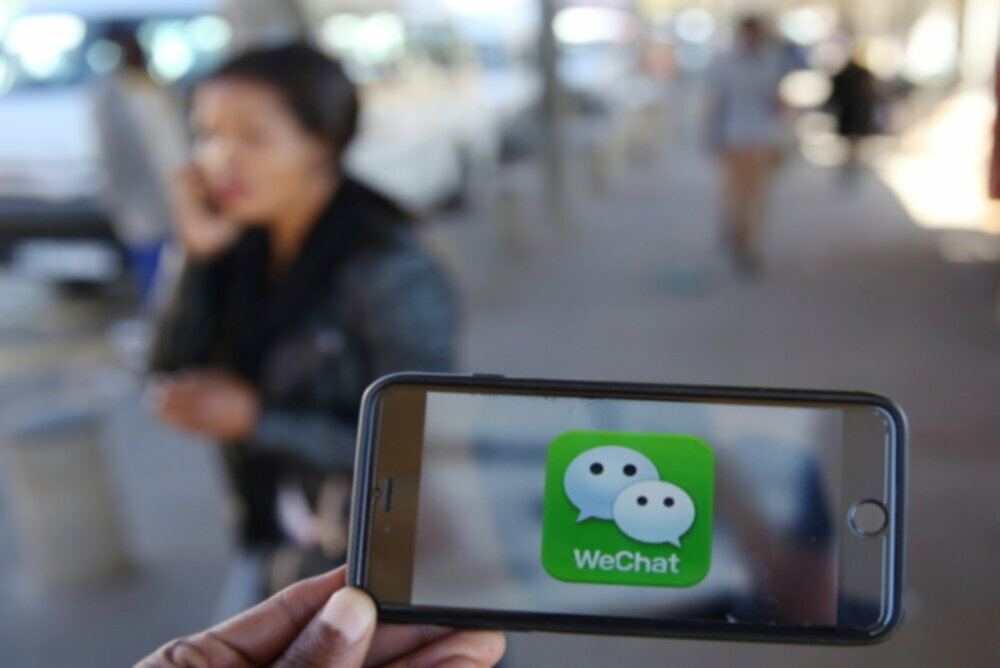 5 Ways to Record Mobile Voice & SMS for Regulatory Compliance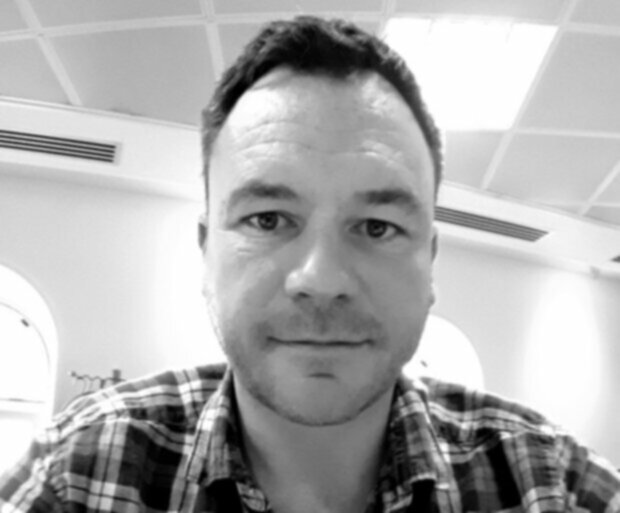 Steve Dourdil
Business Development Manager, Communications Compliance|Kerv Collaboration & Compliance
Published 18/10/22 under:
Mobile Compliance Recording UK
If you work in financial services, chances are your organisation has some form of mobile recording solution in place. Although certain firms don't necessarily have a regulatory requirement to record mobile communications, many choose to anyway as a matter of best practice.
For a large percentage of firms though, recording of mobile calls and texts has been a necessary fact of life for years. And as recent fines in the US, and FCA investigations in the UK, have highlighted, regulators are taking a tougher stance than ever on unmonitored use of SMS and other mobile messaging platforms.
As a leading independent provider of cloud, digital transformation, and communications compliance services, Kerv is uniquely positioned to help. Through our network of technology partners, we can provide regulated firms with end-to-end "Compliance as a Service" solutions for recording, archiving and surveillance of over 120 media types. Including not 1, not 2…but 5 different ways to record mobile communications.
In short, we can offer a mobile recording solution for practically any use case. And, as an independent MSP, we can consult with you and provide unbiased advice to help you identify the option that provides the best fit for your organisation.
This short article gives a little bit of background on the evolution of mobile voice recording ("MVR") and outlines the five different approaches we offer our clients for the capturing, archiving and surveillance of mobile communications for compliance with FCA, MiFID II, SEC, CFTC, FINRA and other regulatory requirements.
The Birth of Mobile Call Recording
Mobile call recording in the UK's financial services has been around since 2011, when the FSA (now FCA) officially removed the mobile phone exemption from their telephone taping requirements. Not all firms were affected. But those who were had relatively few options.
The technology to record mobiles was in its infancy, with only a handful of suppliers in the market. High costs, as well as technical issues like long delays, dropped calls and battery drain, often proved to be a barrier to adoption. In those early days, a lot of firms decided to just put an outright ban on the use of mobile phones for company business.
Other firms bandied together to lobby the regulators to reinstate the mobile phone exemption, or at least wait until the technology had matured, but their cries fell on deaf ears. However, the RegTech community knew that existing solutions were clunky and unreliable. With the regulators continuing to stand their ground, improvements needed to be made.
MiFID II and the Proliferation of Mobile Recording Solutions
As mobile compliance recording solutions matured over the following years and new systems became available, adoption also grew. The European regulator ESMA's introduction of MiFID II in 2018 also increased the scope of the mobile recording requirement massively. Competition among RegTech vendors was fierce, all fighting tooth and nail to win a slice of this new, untapped market.
When CoVID hit at the end of 2019 and threw the world into lockdowns throughout the following two years, companies were once again challenged to put new recording measures in place. Firms relying on legacy on-premise phone systems found that their employees now had to use mobiles to communicate. For many, this meant having to find a mobile recording provider for the first time – up until then, staff had always used recorded office phones.
Those who had already moved their voice services to the cloud were luckier. But with face-to-face meetings also out of the window, and the meteoric rise of unified communications tools like Microsoft Teams and Zoom for video meetings and collaboration, regulated firms were forced to find ways to record these as well.
Meanwhile, stern warnings from the FCA, after a year or so of leniency, made it clear that companies had now had ample time to put new compliance controls in place and would be expected to monitor employee communications remotely, just as effectively as they would in an office environment.
Many firms are only now putting measures in place to plug this compliance gap. The massive rise in mobile usage since 2020, including the use of messaging apps like WhatsApp and WeChat, has meant that, for many companies, mobiles have become their primary means of communication. This has forced companies to either deploy an MVR solution for the first time or find a more long-term solution to replace recording systems that were hastily implemented at the start of the pandemic.
With the introduction of the FCA Consumer Duty regulation looming in July 2023, and no doubt other new regulations and amendments to come after that, the requirement to record mobiles only looks set to expand. So, what are the options available? Which approach to archiving mobile voice and SMS is best suited to your business? Let's look at the five most reliable ways we can accomplish this…
1. Network-Based Mobile Recording Solutions
For companies based in the UK, issuing corporate mobile devices to their employees, network-based recording is often the obvious way to go. With all calls and SMS securely captured at the network level by default, there's no need to change users' behaviour and no risk of users "forgetting" to activate recording. Everything gets recorded, no matter what.
However, not all networks offer this. Vodafone's MVR service is generally only available to larger customers. Meanwhile, recording on O2 can be expensive, with high set-up costs. While we can also offer O2 network-based recording, the EE network uses Kerv's own recording platform and provides a reliable and cost-effective option to firms looking for a robust compliance recording solution for their mobile fleet and is trusted by 50% of the UK's leading Tier 1 banks.
An important consideration though is whether your organisation is currently tied into contract with a different carrier. If your current mobile network provider doesn't offer a recording service, you'll have to move to one that does. If you're still in contract, this will invariably mean paying Early Termination Fees.
For this reason, some companies find that other options may be more suitable, at least in the short term.
2. App-Based Mobile Recording Solutions
App-based recording arguably provides the most flexible approach for firms looking to record mobile calls and texts. App-based mobile recording products work on Apple and Android devices and are network-agnostic, meaning there's no need for companies to change mobile network. This also means that they're not limited to staff based in the UK.
Typically, app-based solutions are associated to a virtual phone number, different from the number of the device's SIM. Calls made or received via the app are recorded, whilst any made or received via the phone's native dialler, using the device's SIM number, remain unrecorded.
Although this is ideal for companies where staff use their own personal mobile for work ("Bring Your Own Device", or "BYOD" users), this is sometimes a concern for organisations who issue company phones. What if employees bypass the app and use the native dialler instead to make unrecorded business calls, either intentionally or unintentionally?
However, there are ways to avoid this from happening. One popular approach is to just move the phone's native dialler app to a different folder or screen on the device. This will avoid users making unrecorded calls by mistake but will obviously not stop them doing it on purpose. Although you could argue that, if they wanted to bypass the recording, they could just use a different phone…
Another approach is to replace the underlying SIM card with a data-only SIM, giving the user no choice but to use the recorded app. This is an effective workaround but does mean that the phone will then rely solely on mobile data (4G or WiFi) to make and receive calls – not necessarily a problem but can pose limitations if your staff have flaky WiFi or travel to places with poor cellular data coverage.
3. SIM-Based Mobile Recording Solutions
Very similar to network-based solutions, SIM-based recording has many of the same advantages and drawbacks as network MVR – calls and texts are recorded automatically without any "user intervention", but numbers do still need to be moved away from the existing network.
The main difference between network and SIM-based mobile call recording is that SIM-based recording solutions use MVNOs (Mobile Virtual Network Operators), rather than primary network carriers, often with a presence in many different countries. This means they can be deployed by organisations with international offices where employees need to be recorded.
However, this does come at a cost. Many SIM-based MVR solutions carry extremely expensive out of bundle data usage charges, with a risk of considerable bill shock when roaming in certain countries. This generally isn't an issue within the UK, the EU and the USA, but firms whose employees travel outside of these areas should bear this in mind.
4. Device-Based Mobile Recording Solutions
Mobile call and SMS recording can also be enabled at device level, but this is limited to Android phones (Apple can be funny like that). After installing a piece of software on the phone, calls and texts are then recorded locally on the device and sent to the designated company recording archive. If the phone has no 4G data or WiFi signal when the call finishes, the recording will be sent as soon as one is available.
With the prevalence of Apple devices in the financial community though, the device-based mobile recording option on Android is sometimes overlooked ("there's no way we're gonna get our traders to give up their iPhones"). However, it does have the advantage of being network-independent and not requiring any change to user behaviour – calls and texts are sent using the native dialler/SMS function, exactly as normal.
5. Cloud-Based Mobile Recording Solutions
As more and more businesses move their voice services to the cloud and replace old on-premise PABX infrastructure with hosted phone systems and unified communications platforms (including Microsoft Teams), cloud-based call recording is becoming an increasingly popular approach.
Although it's not strictly a "mobile recording" solution, since it uses landline numbers and doesn't offer SMS, this option has several key benefits and provides another way for communications over mobile devices to be recorded. For a lot of firms, the changing working environment over the past few years has also driven a change in habits.
With hybrid and remote working, using cloud phone systems to make and receive calls, like Kerv's flagship Voxivo platform or Microsoft Teams, has become the norm for many companies. Employees are used to being able to use their existing office number to make and receive calls from anywhere with a data connection, from any device…including their mobile.
With staff already used to using their company's cloud-based phone system's mobile app and familiar with its user interface, whether that be MS Teams or any other hosted PBX, continuing to use it on a daily basis comes as naturally as breathing.
These systems can be easily connected to an FCA and MiFID II-compliant recording service to capture and archive all calls. In the case of Teams, this can even be extended to also record video meetings, IM chat, file sharing and screen sharing (for any users that need to be recorded – those that don't, don't have to be).
By leveraging these technologies which, in many cases, they already use and are familiar with, firms can keep their employees happy and compliant, while also doing away with the expense of deploying traditional mobile recording systems, and the resource needed to manage them.
Also, since Microsoft Teams is a global platform, this option has the additional benefit of providing a single global solution to organisations who have offices across the world.
Kerv's technology partners include four of the few MS Teams Compliance Recording providers offering solutions that are officially certified by Microsoft. As a Microsoft Gold Partner, Kerv also have the experience and expertise to provide an end-to-end managed service for anything Microsoft-related, and have managed Teams, and Teams Recording, deployments in the tens of thousands of users to some of the world's top Tier 1 investment banks.
Conclusion
With so many options on offer, choosing the right compliant mobile call recording solution for your business can be a confusing and time-consuming task. Working with an independent and unbiased technology partner, with years of experience in the compliance recording space, can make the whole process easier and faster, and help you avoid the risk of making expensive and potentially reputation-damaging mistakes.
Contact us for more details and to discuss your requirements.
Related
You might also be interested in
Have a question?
Leave your details and a member of the team will be in touch to help.
"*" indicates required fields