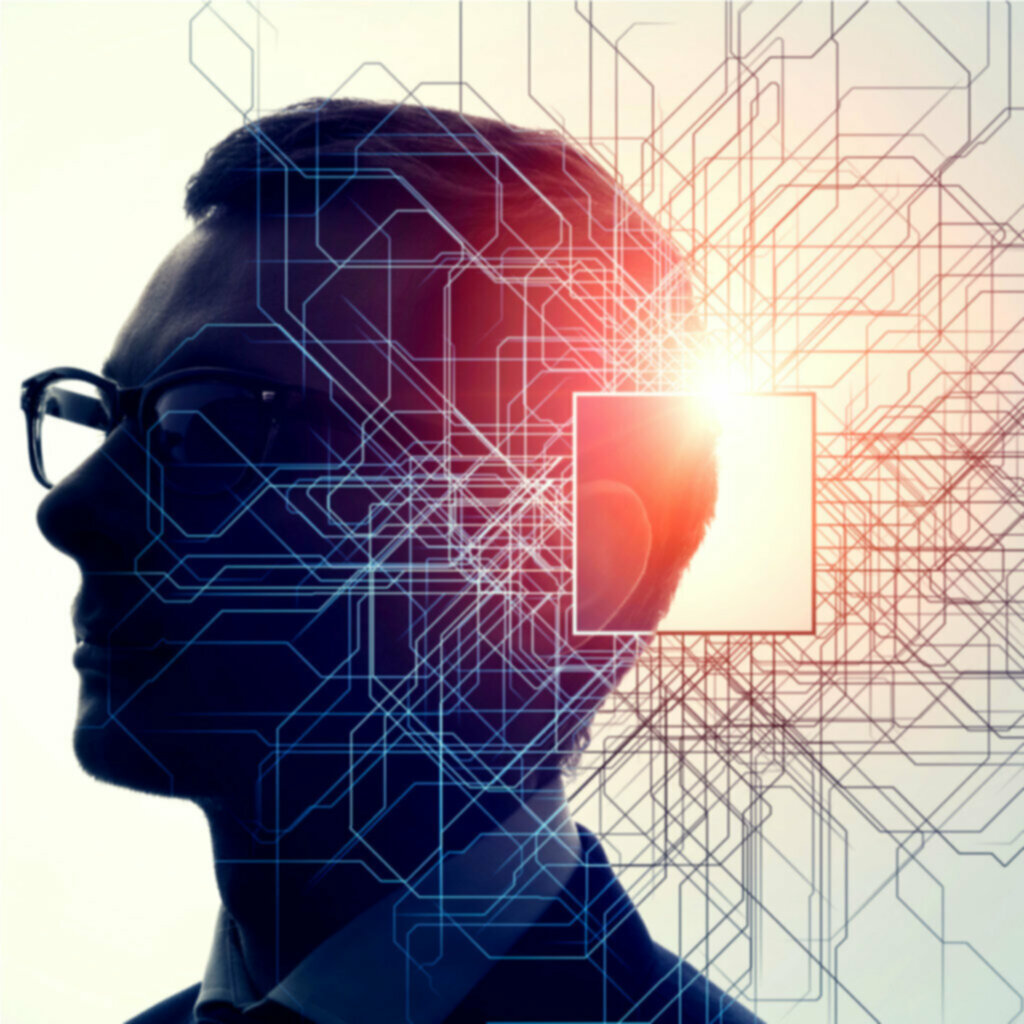 Maximising CX value through AI-driven digital engagement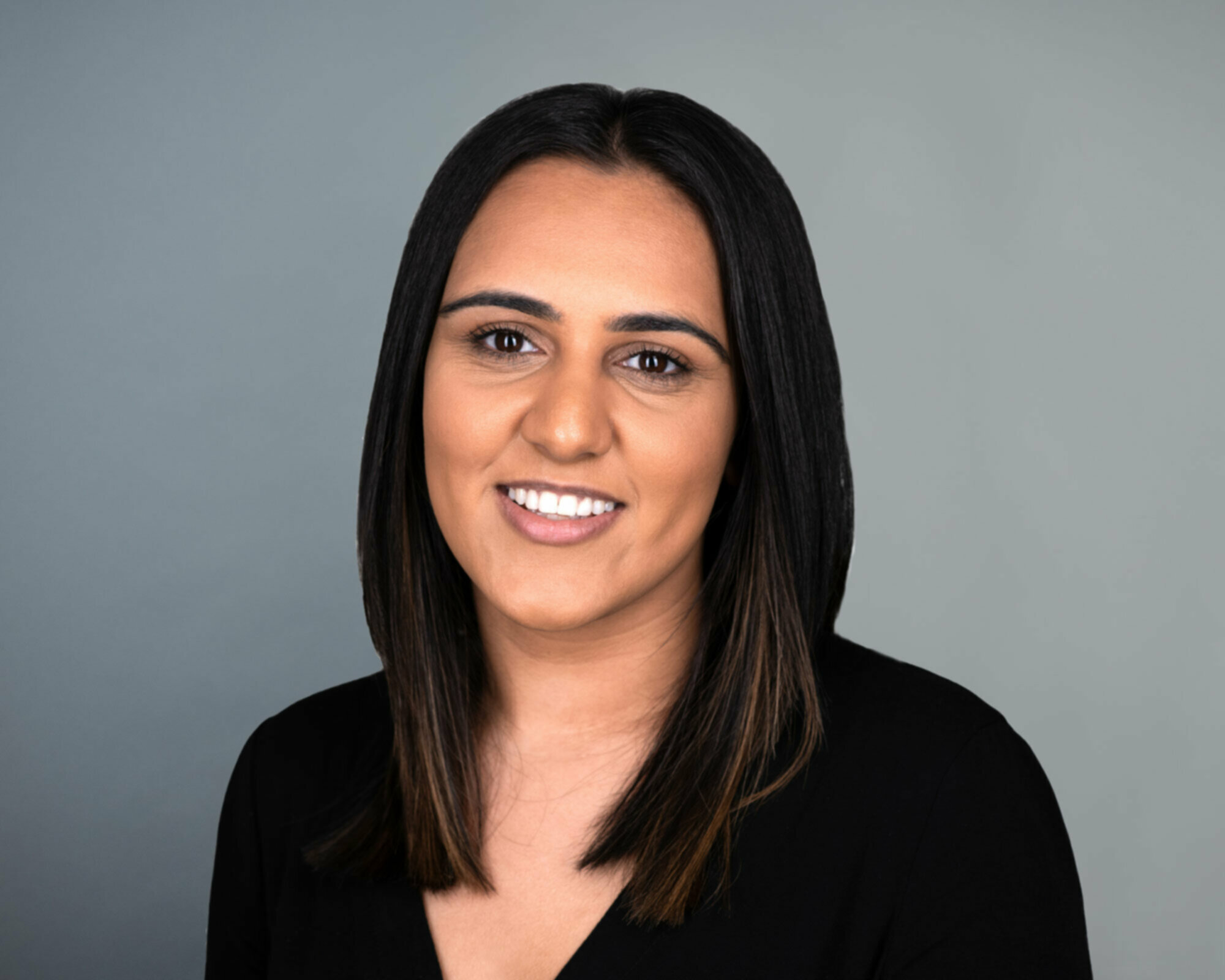 Jas Bansal
Head of Marketing, Kerv Experience|Kerv Experience
Published 14/06/22 under:
The Genesys acquisition of Bold360 earlier this year is the latest piece in the Experience-as-a-Service jigsaw. Now embedded within Genesys DX, this AI-powered chat software enables contact centres to deliver more personalised digital experiences by listening, understanding, and predicting customer behaviours. That's a pretty big claim. So, let's unpack Genesys DX and look under the hood.
When the pandemic hit, digital became the primary way to connect and manage the customer experience. However, that channel shift soon led to a new set of challenges for organisations to wrestle with:
Ensuring speed plus quality
Channels like web chat, text, WhatsApp, Facebook Messenger, Apple Business Chat and Twitter offer faster service. But making best use of the quality of those interactions is crucial.
Managing digital workloads
Although messaging apps offer new ways to handle enquiries and build relationships effectively, they create extra traffic with new workloads to manage.
Transitioning across channels
Offering premium-priced services and using messaging solely for call deflection may not always be the right approach. Smooth agent handover is critical.
Organisations that seem to be best at handling that new matrix combine the best of automation and human talent in moments that matter.
Getting digital right
Conversations with high spending or disconcerted customers require top performing agents with deeper knowledge, people-handling skills, and innate empathy. Forrester estimates enterprises that blend AI technology and humans can improve customer satisfaction by 61%, operational efficiency by 68%, and agent productivity by 66%.
Genesys DX allows you to do that across digital channels by leveraging a central knowledge base that enables human-like intuition. For example, allowing chatbots to re-use information from previous interactions to accurately identify customer intent and improve predictions about which agent is best prepared to serve them with the greatest accuracy.
Bringing everything together
One of the biggest benefits from Genesys DX is consolidating digital channels. Customers enjoy 24/7 access to the channels they prefer – chatbots, web messaging, live chat, email, SMS, Facebook Messenger, Instagram, and more – through one integrated system. Making it easier for automatic processes to find answers on their own but allowing your team to step in when help is needed.
Free from constantly toggling screens and applications, agents work more efficiently in tracking all digital journeys through a single dashboard like the example below.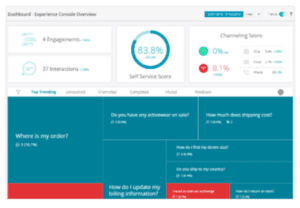 Maximising chat impact
Home to iconic brands like The North Face, Smartwool, Timberland and Vans, VF Corporation is redefining the digital experience. Previously stranded on multiple email and telephony systems, the retailer could only recruit at one central location and had to continuously scale during seasonal sales swings.
Seeking a customer-centric approach – with agents cross-selling brands aided by a 360° view of shopping journeys, loyalty programs, and AI-assisted tools – VF Corporation was light years from where it wanted to be. The urgency for change was accelerated by the pandemic, forcing the company to close stores and go direct to consumers.
While email volumes skyrocketed over the previous 12 months, the company worked hard to maximise the impact of its chat strategy. An 11-person core team was created, with people chosen for their skills and knowledge.
Now, the Genesys DX dashboard instantly presents agents with data to show they remember the customer and their preferences. And that helps tailor experience to match the right brand voice. For example, VF Corporation might want to reflect a surfing, mountain climbing, or skateboarding culture.
Proactive brand-oriented chat has contributed to:
200% increase in chat volumes within 12 months
94% NPS score, 24% above the industry average for apparel companies
47% increase in sales conversion rates
Reduced recruitment and staffing costs
More time for product and policy training
The secret? Don't be too pushy and only offer chat when the customer is clearly seen to be struggling.
Driving more website business
Delivering exceptional digital experience also requires smart website management. The Genesys DX platform includes Predictive Engagement to help you capture significantly more sales opportunities. Especially from window shoppers who browse web pages, fill up shopping carts, and fail to checkout, never to be seen again.
Gaining deeper insights into website journeys and uncovering behaviours and interests of visitors has been a gamechanger for Ethiopian Airlines. Not least by enabling agents to proactively reach out and offer tailored deals through webchat. Conversion rates rose by 14% in the first two weeks and by 49% at the six-week stage. Enabling agents to intervene and offer a timely web chat means website visitors get served faster. As a result, average dwell time has dropped by 72% to 2 minutes and 45 seconds.
If you need help with your digital projects, or would like to learn more about Genesys DX, please get in touch.
Related
You might also be interested in
Have a question?
Leave your details and a member of the team will be in touch to help.
"*" indicates required fields