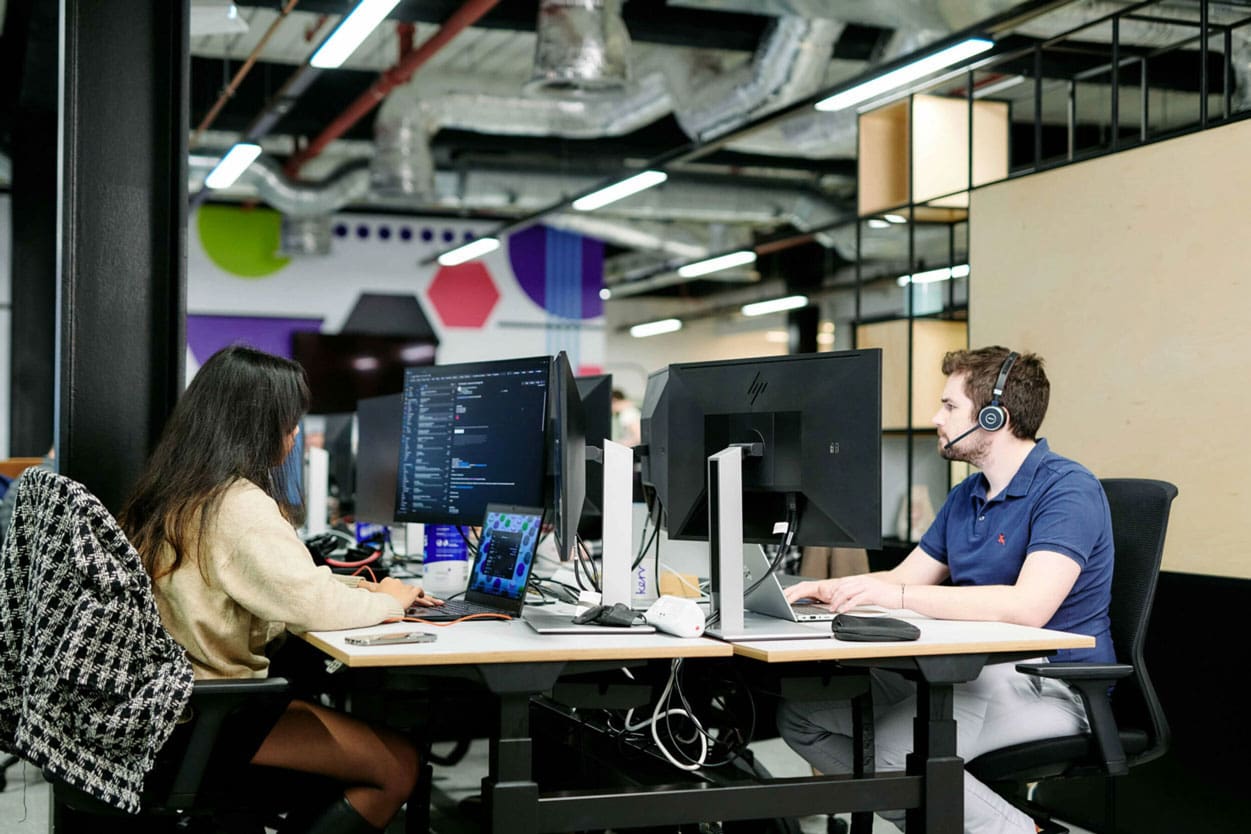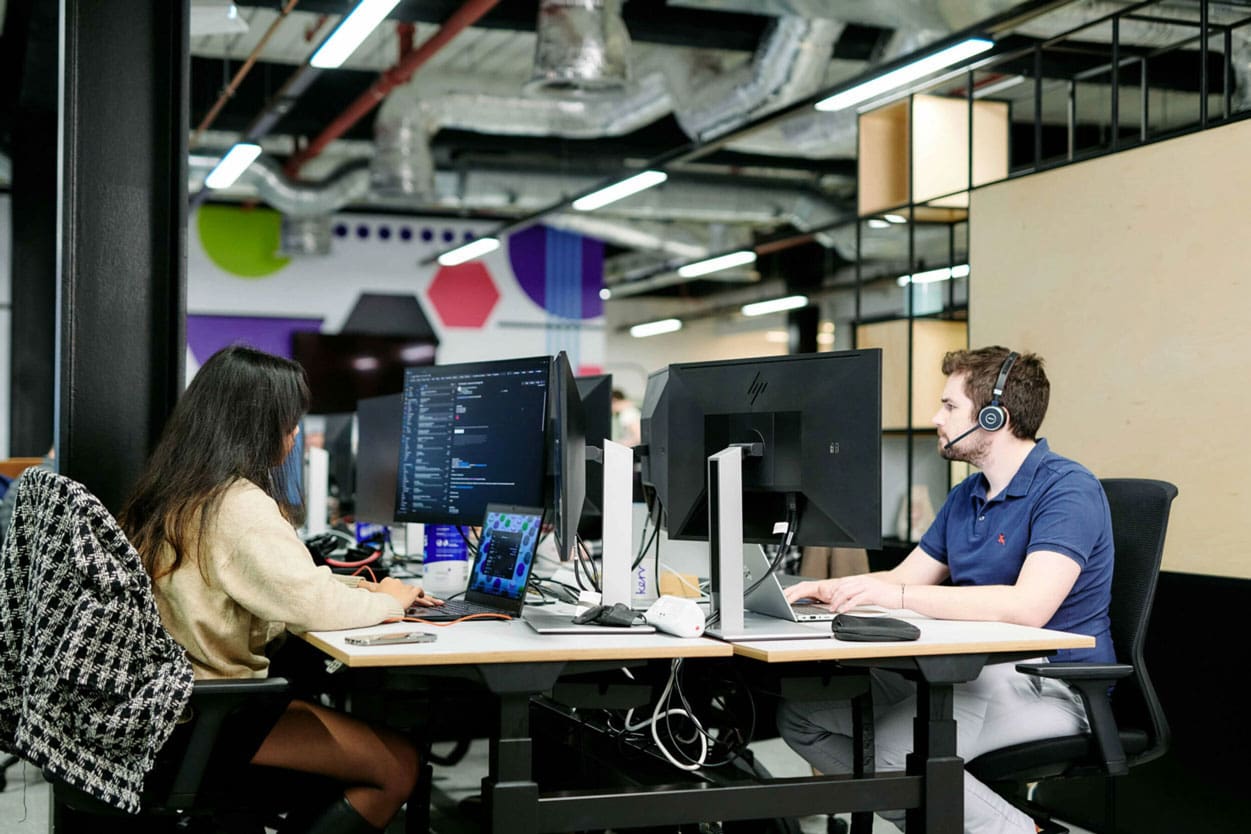 Mobile Compliance Recording
A range of robust, compliant mobile compliance recording solutions to meet every use case. Perfect for financial institutions and other heavily regulated industries.
Want to learn more?
Overview
App-Based, Network-Based, SIM-Based, Device-Based and UC-Based FCA & MiFID II Compliant Mobile Voice Recording
Firms regulated by the Financial Conduct Authority and MiFID II rely on our secure mobile compliance recording services to capture and store their employees' mobile communications in order to stay compliant. But every organisation has different requirements, and what works for one may not work for another. That's why we offer a range of network-based, SIM-based, app-based, device-based and UC-based mobile voice recording solutions to compliantly record mobile voice and SMS and help you meet regulatory obligations under SYSC 10A and MiFID II, avoid the risk of fines and protect your reputation and brand.
Benefits
A solution for every business
Compliance
Meet mobile compliance recording obligations under FCA, MiFID II, SEC, FINRA, CFTC, Dodd-Frank, NFA, FOIA and other regulations globally.
Global
Our mobile call recording services are used by organisations not only in the UK but internationally, from Mainland Europe to the Americas and the Far East.
Corporate and BYOD
Whether your employees use their own mobiles for work or are issued corporate devices, we can offer a recording solution to fit your use case.
Choice of Archive
Do you want to store your recorded data in your existing repository or use one of our own archives? Whatever your preferred approach, we can help.
Consultancy
Do you even need true mobile recording? We sometimes find that other options such as recording MS Teams or other UC platforms offers a better fit.
Holistic
Eliminate data silos: we can unify all of your comms data under a single lens for easier, more effective oversight, reducing costs and minimising risk.
THE KERV DIFFERENCE
Why choose Kerv?
Experience
The members of our team have over a decade's experience providing FCA-compliant mobile call recording services. Our deep understanding of both the regulatory pressures that firms face, combined with our in-depth knowledge of the many compliance recording technologies on offer, makes us unique.
Vendor Agnostic
As an independent supplier of compliance recording, archiving and communications surveillance services, we work with a range of technology partners to offer a full suite of mobile recording solutions. This way, we can consult with you and propose the best option to suit your needs. We also offer compliant recording for WhatsApp, WeChat and other chat applications.
Comprehensive Service
We can not only provide you with the right mobile recording solution but also, if desired, manage your entire communications estate. From mobile airtime contracts, voice services and collaboration tools to cloud telephony and data connectivity, we can offer a 360-degree service with a single point of contact.
App-Based Mobile Recording
Network-independent: no need to change mobile carrier.
Device agnostic: compatible with Android and iOS phones.
BYOD & Corporate: maintain compliance even if staff use personal phones for work – capture business communications while keeping personal communications private. Also compatible with company-issued devices.
Global: being SaaS-based means our app-based recording solutions can be deployed internationally.
Coverage: we can offer solutions that don't just rely on cellular data coverage or WiFi to make and receive calls but can also pass over GSM using the SIM's voice minutes.
No CAMEL restrictions: unlike network-based solutions, which rely on CAMEL ("Customized Applications for Mobile networks Enhanced Logic") network availability when roaming, app-based options will record anywhere.
Network-Based Recording
Perfect for corporate devices which are used solely for business.
No "user choice": capture every voice call and text without any employee interaction.
Uses the phone's native dialler.
No apps to install.
No change to existing phone numbers.
SIM-Based Mobile Recording
Designed for company-issued phones which are only used for business communications.
Great for firms with recorded users based in multiple countries.
No "user choice": record every call and SMS without any change to user experience.
Uses the phone's native dialler.
No apps to install.
No change to existing phone numbers.
Device-Based Mobile Recording
Available specifically on Android phones.
Perfect for corporate devices which are used solely for business.
Network-Independent: no need to change mobile carrier.
No change to existing phone numbers.
No "user choice": capture every voice call and text without any employee interaction.
Global: no country restrictions – can be deployed anywhere.
UC-Based Recording
Uses a recorded cloud VoIP or Unified Communications application – such as Voxivo or MS Teams.
Ideal for firms using or planning to move to a cloud telephony solution.
Make and receive calls on your landline number from a UC app on your mobile.
Removes the added expense of deploying a traditional mobile recording service.
RESOURCES
Check out some related posts
FAQ's
What you need to know
App-based recording solutions can be used to create a "dual persona". By associating a separate "virtual" number to the app, to be used for work, business calls and texts can be recorded while keeping personal communications private.
Network-based mobile call recording uses primary networks, such as O2, EE and Vodafone in the UK. SIM-based mobile recording on the other hand uses MVNOs (Mobile Virtual Network Operators).
The use case for SIM-based recording solutions tends to be for when companies need to record employees based across multiple countries, where a single primary network carrier may not be able to provide local numbers in each country.
If you want to ensure staff do not use the phone's native dialler to make unrecorded business calls, you can achieve this by installing a data-only SIM in the device.
Depending on the solution and your requirement, we can either deliver recordings to your existing corporate archive, keep them in the solution's own cloud storage, or provide a monitoring and surveillance platform such as SOTERIA.
Not necessarily. In many countries, we can port your existing business numbers into our recording service, allowing you to keep using them for business and avoid changing business cards and email signatures etc. As your phones will still need an underlying SIM number, these can be sourced from your existing mobile carrier to replace the numbers that have been ported away.
Speak to an expert
Give us a few details and we'll get right back to you.
"*" indicates required fields