OVERVIEW
Unlocking the True Value of Your Investments: Engage, Adapt, Succeed
According to PwC, only 2.5% of organisations deliver all projects on time, to budget whilst meeting their targets.
The ability to reliably deliver projects is vital, but it clearly is not an easy thing to accomplish. Put simply, we help you to deliver projects more reliably.
At Kerv Consult, we can help you select and mobilise projects as well as be able to deliver those projects dependably against the plans you set out. We have developed best practice approaches to allow you to be good at both.
The Kerv Difference
Embracing Change for Optimal Results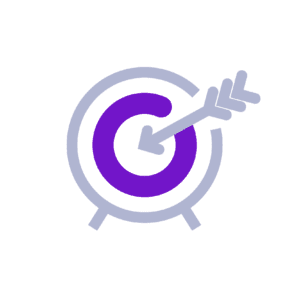 Tailored Solution for Your Organisation
We don't believe in a one-size-fits-all approach. We understand that every company is unique, with its own set of challenges and goals. With our expertise and proven approaches, we can enable your organisation to deliver all your projects more effectively.
Access to an Unbeatable Team of Experts
Gain access to our team of highly skilled and experienced Project, Programme and Portfolio Managers. Our experts have a proven track record of running large, complex portfolios as well as delivering successful projects and driving change. You can trust our capable hands, ensuring your reliable and dependable delivery.
Comprehensive Toolbox of Best Practices
From Portfolio, Programme, and Project Offices (P3O) to industry-standard methodologies like PRINCE2 and SCRUM, we have the expertise to leverage the right approach for your company. Additionally, we offer our unique delivery methodology, honed and refined to deliver success in a variety of industries.
Proven Track Record and Client Satisfaction
Our unbeatable success rate speaks for itself. We believe in transparency and open communication, providing comprehensive reporting to keep you informed every step of the way. With a strong commitment to customer satisfaction, we build lasting relationships by consistently delivering successful projects on time and within budget.
Benefits
Empowering Your Project Delivery
Expertise You Need
Gain valuable expertise that can improve your project delivery process, reduce risk, and increase the chances of success. With our seasoned professionals who have successfully managed and completed a large number of projects. This collective experience means they know what works and what doesn't. They have seen it all, from minor hiccups to complete project wreckage.
Stay Ahead of the Game
Project delivery methodologies and best practices are constantly evolving, from agile to DevOps, new approaches are continuously introduced. It can be challenging to keep up with the latest trends and implement them within your company. We can help you stay up to date with the latest methods and best practices.
Maximising ROI
Your projects represent a significant investment in money, time, and resources. Succeeding in projects with a low ROI is not a success story. We can help you to best allocate these investments and maximise returns on them. We have collective experience, key metrics, and existing data, which levels up your decision-making capability.
"Thanks to the comprehensive and transparent reporting style, I always had a clear view of the project's status and full confidence in Kerv Consult's commitment to deliver successfully."
Resources
From our world to yours
Speak to an expert
Give us a few details and we'll get right back to you.
"*" indicates required fields