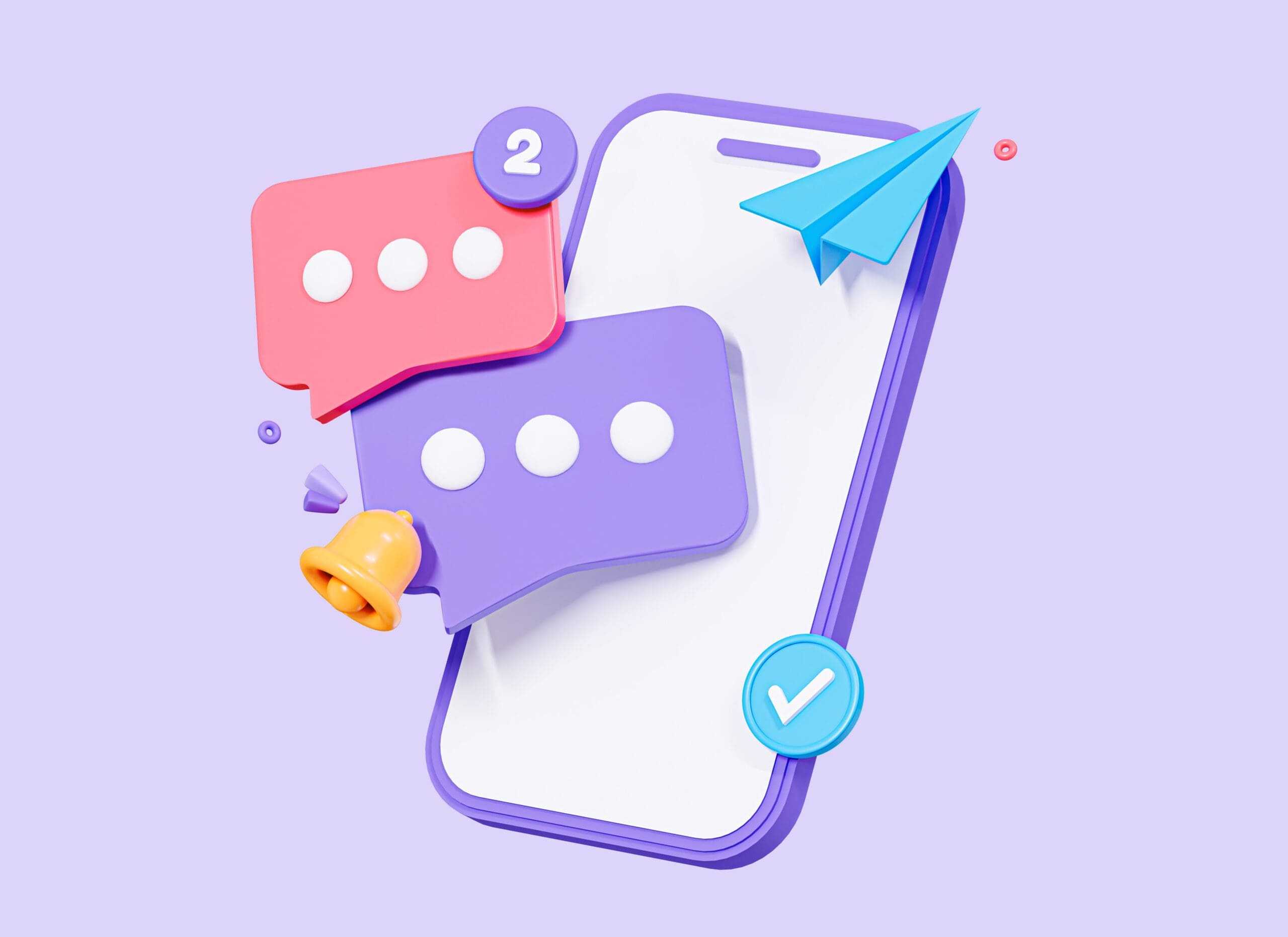 Email vs Messaging: The Search for a Better Customer Experience

Paul Cox
Senior CX Consultant, Kerv Experience|Kerv Experience
Published 21/02/23 under:
Over the last 10 years there has been a steady reduction in phone calls to contact centres as customers are offered alternatives such as email, webchat and social messaging. With email representing 17% of interactions and social and web messaging combined at just 10%. But the question is, is email the best way to provide a great customer experience?
Email has been around since 1971 and its use continues to grow by 4% per annum. This is driven in part by online services, which usually require you to register with your email address.
On the other hand, messaging only really became popular with the launch of AOL Instant Messenger in 1997, since then, it has grown massively to over 3 billion users worldwide.
So, from a customer service point of view, which is better, interacting via email or messaging?
The average turnaround time to an email is 12 hours, whereas the average messaging response takes a mere 45 seconds. So, there is a huge difference in response time but this doesn't necessarily mean the conversation was concluded. If we look at conversation time, email conversations take 40 hours to conclude and messaging conversations just under 11 minutes on average. I know which I would prefer!
Maybe it's an age thing. Are older people reluctant to use messaging? That's not what the numbers tell us, according to the Office for National Statistics 49% of the over 65s are now comfortable using it.
"Email conversations take 40 hours to conclude and messaging interactions just under 11 minutes on average…I know which I prefer!"
But do customers like using messaging to interact with companies? It turns out that they do. When asked the question "Are you more likely to make a purchase if you could get answers over messaging?", 71% of respondents said they are.
But while customers seem to like the idea of interacting via messaging, is it efficient from the point of view of the business providing the service? Based on my calculations, messaging is 14% more productive and that's without the benefits that automation can bring.
Messaging is interactive by design which means that there is so much more you can do with it. A bot can respond instantly and can answer simple questions or triage an enquiry by asking some preliminary questions before passing over to a live agent.
"Messaging is interactive by design which means that there is so much more you can do."
So, does email have any advantages? The answer is yes, but they are diminishing. Attaching files to email is easier and it's ideal for contacting a company out of hours. But portals and post have replaced email in some cases because of the threat of phishing and fraud.
In conclusion, I believe that web and social messaging provides a better Customer Experience. It's more operationally efficient and is an effective way to support online services. Which means happier customers and lower costs, now who doesn't want that!
About Kerv
At Kerv, we leverage the power of technology to help our customers stay ahead, providing end-to-end cloud solutions and digital transformation. We put customers and employees at the heart of everything we do. You'll notice the difference.
Not all contact centre platforms are equal. That's why we partner with Genesys to deliver Genesys Cloud CX™️. Genesys Cloud unifies customer and agent experiences across phone, email, chat, text and social channels. All efficiently managed from a single desktop.
As a Genesys Gold Partner and twice EMEA Cloud Partner of the Year, Kerv Experience helps you get the most value from the industry's leading all-in-one contact centre solution.
Related
You might also be interested in
Have a question?
Leave your details and a member of the team will be in touch to help.
"*" indicates required fields