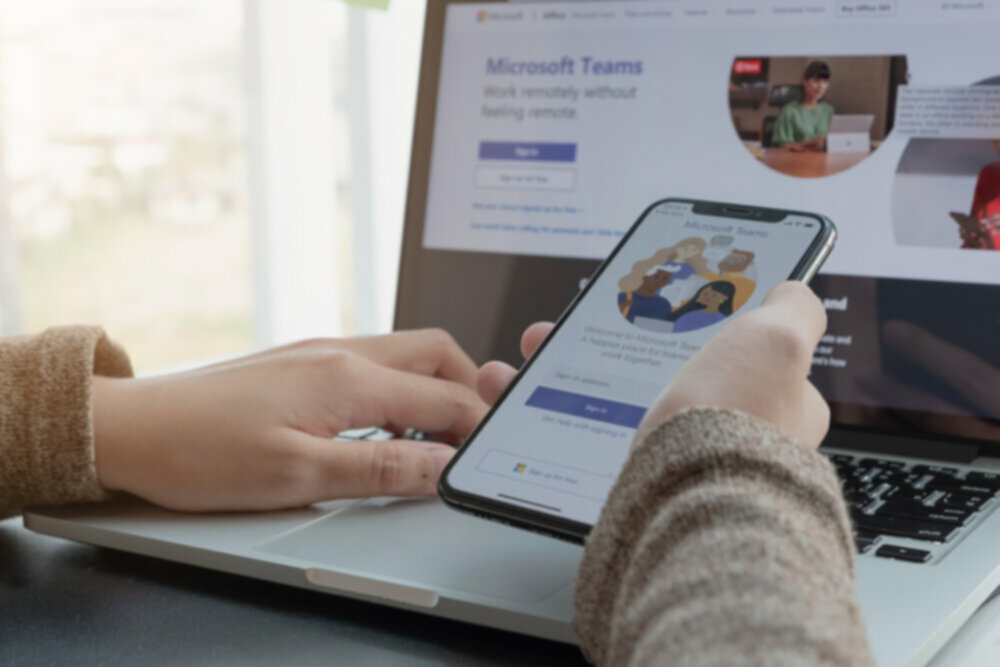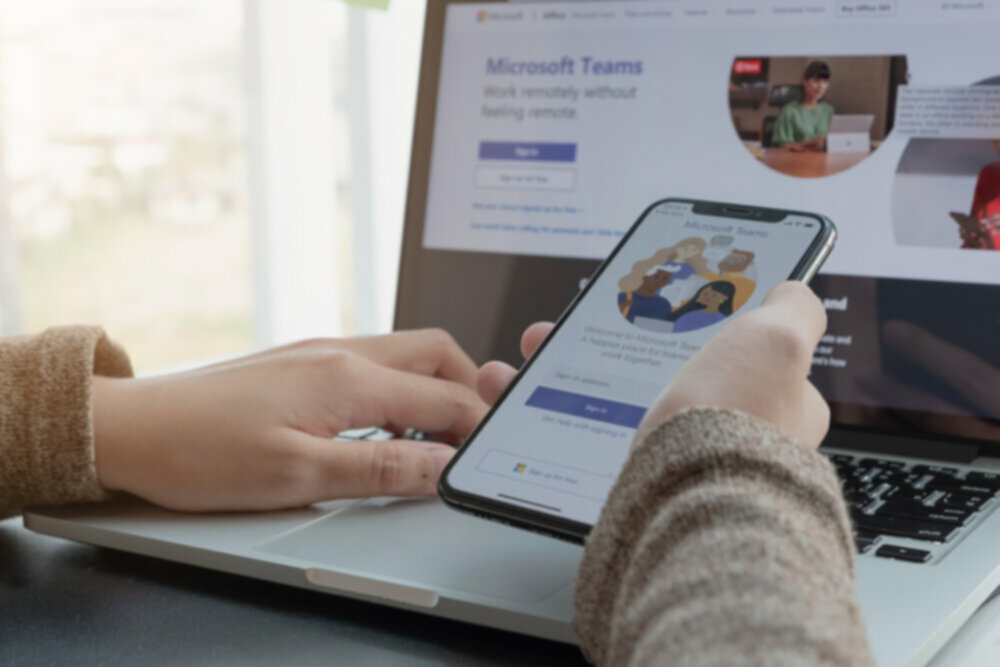 Microsoft Teams Compliance Recording
Policy-based recording for Microsoft Teams – capture, store and search internal and external Teams voice calls, video meetings, file sharing, screen sharing and chats for FCA and MiFID II compliance.
Get in touch!
Overview
The need for policy-based Teams recording
Does your organisation use Microsoft Teams to communicate and collaborate among colleagues, or externally? Or are you thinking of rolling Teams out across your company and considering the compliance implications? If you are a regulated financial firm, FCA, MiFID II and many other regulations globally require surveillance monitoring of such communications where they may be potentially related to a financial transaction taking place. Other heavily regulated industries may also find that recording MS Teams communications is something to be considered for the purposes of risk mitigation and best practice.
The Kerv Difference
Industry-Leading Microsoft Expertise at Your Fingertips
End-to-end Microsoft expertise
As a Microsoft Gold Partner with in-house expertise across the entire Microsoft technology stack, Kerv are uniquely positioned to help your organisation not only deploy MS Teams compliance recording, but also help you design, plan and implement your Teams rollout, holding your hand every step of the way.
Choice
Whether you just need to record Teams voice calls, or require a native integration to capture all communications happening over Teams, we offer a choice of FCA and MiFID II-compliant, Microsoft-certified, native policy-based Teams recording solutions.
Choose which users to record
If you're looking to record Microsoft Teams for regulatory compliance, you probably won't need to record all of your employees. We can help you assign compliance recording policies and rules to give you full control over which users you record, and provide secure, hierarchical access to your MS Teams recordings with granular, role-based access to your compliance portal.
Benefits
Leading edge Teams recording solutions
Regulatory Compliance
Meet FCA, MiFID II, SEC, FINRA etc. recording requirements.
Record All Teams Content
Capture Teams voice, video, instant messaging and shared content.
eDiscovery and Analytics
Advanced search, speech-to-text, trade reconstruction and real-time alerts.
Rapid Provisioning
Quick to set up and deploy, with no hardware required.
Global Solution
Global data sovereignty and privacy compliance assured.
Cloud Based
Flexible, scalable and cost-effective cloud based solution.
Native Microsoft Teams Compliance Recording
Choice of Microsoft-certified policy-based compliance recording solutions.
Capture all internal and external voice calls, video meetings, chat, file sharing and screen sharing on your Teams sessions.
Recording takes place automatically without the need for user intervention.
Create and assign compliance recording policies to determine which users are to be recorded.
Trunk Side Recording
Capture all external voice calls to and from the PSTN network, using a Session Border Controller to route calls between your Teams environment and the PSTN network.
Recording takes place automatically without the need for user intervention.
Create and assign compliance recording policies to determine which users are to be recorded.
Compliance for Remote/Hybrid Workers
Compliance recording for Teams can provide a cost-effective alternative to mobile call recording.
Teams mobile app allows users to make and receive recorded calls from their mobile device, using their MS Teams landline number.
Provides a single company-wide solution for all users globally, whether they are office-based, home-based or roaming internationally.
FAQ's
More on Teams compliance recording
In order to enable compliance recording for MS Teams, you need to have one of the following licences: Microsoft 365 A3/A5/E3/E5/Business Premium or Office 365 A3/A5/E3/E5.
We can either store your recordings in our secure cloud, and provide a compliance portal for easy search and retrieval of recorded data, or deliver them with all associated metadata to your own enterprise archive.
Yes. Many firms feel that capturing only the audio element from Teams video calls/meetings is sufficient for compliance purposes. As video files can be bulky, limiting recording to audio can significantly lower costs since less storage is needed.
No, with policy-based Teams recording, you can nominate which users are to be recorded and which users should remain unrecorded. You can also specify what channels you want to record (e.g. audio, audio from video, video, IM/chat, file sharing, screenshare).
Yes, we can capture all forms of Teams communications. This includes audio/voice, video, IM/chat, screen share and file sharing.
Yes, our Microsoft Teams compliance recording can capture internal calls and Teams-to-Teams calls, as well as external calls.
Yes, we can convert voice to text for all MS Teams calls to enable keyword searches and proactive surveillance/alerts. We can also provide automatic translation into multiple languages, including English, French, German, Spanish, Chinese, Japanese and Arabic, among others.
Depending on the number of Azure portals your Teams environment is hosted in, and whether you are able to provide admin access to them, deployment can take up to 2-3 weeks or as little as a few days.
Speak to an expert
Give us a few details and we'll get right back to you.
"*" indicates required fields