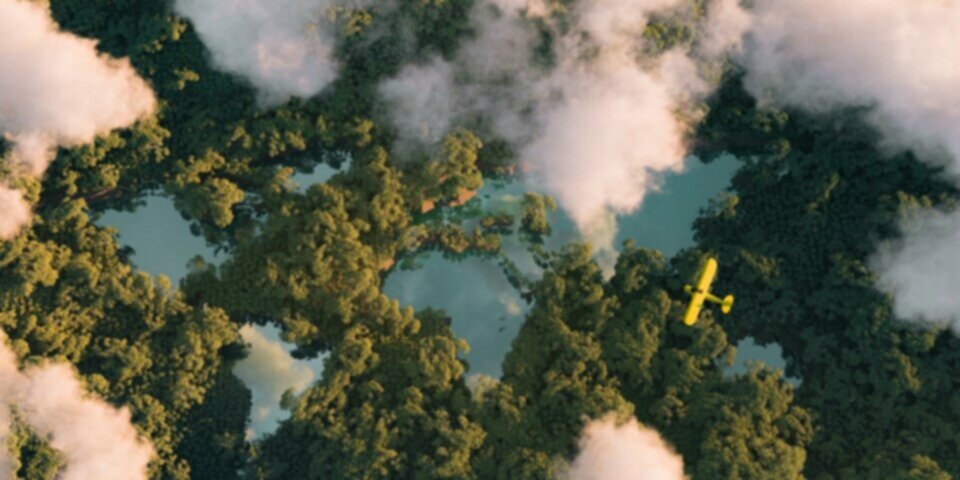 Microsoft Dynamics Cloud Licensing Options – What's Available?
James Crossland
Digital Marketing Manager|Kerv digital
Published 06/07/22 under:
Keeping up with Microsoft's cloud licensing agreements isn't easy… but that's why Kerv Digital are here
Let's face it, Microsoft's cloud-based licencing agreements are complicated… it's why we're here to do it for you.
Lucky for you we're a Microsoft Gold Partner and are happy to share all the behind the scenes know how you could possibly ever need to decide what kind of licencing plan bests suits your organisation.
Microsoft's subscription-based cloud licensing agreements are great as they all come with frequent updates (both functional and security related), they require little or no maintenance, they're easily scalable, flexible and best of all… can be fitted to any budget.
The trick is choosing the right plan for your organisations current and future needs.
Microsoft also offer something called an EA, or Enterprise Agreement, for organisations that might need 500+ licenses without the hassle of having to manage them all individually.
What Are The Different Types Of Microsoft Cloud-Based Licensing?
Unlike most other vendors, Microsoft won't just assign you a licence based on what you need, they'll also do so based on what you do and the sector you're operating in. Whilst that's great, and often gives lots of extra benefits, it can add an extra layer of complexity if you're not sure what's right for you (again, that's when it's best to speak to an expert, ahem us, ahem!).
Commercial – Commercial cloud licenses are the de-facto standard and most users will fall under these.
The Education Sector – You'll need to be able to prove it, but if your organisation is affiliated with the education sector you might qualify for Microsoft's extended/discounted education licenses.
The NonProfit Sector – To apply for a NonProfit License your organisation must be a registered NonProfit, but again… Once this is confirmed Microsoft (and Kerv Digital) will be happy to donate a lot of free resources to your chosen cause.
Government – Government bodies can all utilise a variety of speciality Dynamics licences. Central Government, Local Government and even the NHS come under this heading.
Microsoft Dynamics 365 Business Central Licensing
Without a shadow of a doubt, Microsoft's Business Central is the best accounting and business software out there today for SME's.
But guess what… how you go about licensing D365 Business Central is again, rather confusing.
There's basically three different types available, D365 Business Central Essentials, D365 Business Central Premium and Team Members
Which you opt for would very much depend on your organisations needs but in essence…
MICROSOFT DYNAMICS 365 BUSINESS CENTRAL ESSENTIALS LICENCE
Finance management
CRM
Project Management
Supply Chain Management
HR Management
Warehouse Management
MICROSOFT DYNAMICS 365 BUSINESS CENTRAL PREMIUM LICENCE
All of the above, plus…
Service management
Manufacturing
Depending on your organisations needs you'd have to opt for one or the other.
Need finance management, project management, distribution, and warehousing? Essentials will most likely be fine for you.
If you need all the above plus the ability to automate and manage production, manufacturing, and service then Premium might be the better choice.
The Team Members subscription is a named user subscription designed for users who are not tied to a particular function but who require basic Business Central functionality.
This license includes read access as well as some write access for select light tasks across Business Central functionality for a given tenant.
The Team Members SL grants a user full read access to Essentials and Premium for a given tenant. In addition, the Team Members SL includes some limited use write access to Essentials and Premium.
Business Central Team Members also includes the Power Apps/Power Automate Use Rights with Dynamics 365 license.
Team Members users can use Power Apps to access Business Central within the bounds of their Team Members license.
Team Members requires that at least one other user be licensed with Essentials or Premium.
TEAM MEMBERS USE RIGHTS:
Read anything within Business Central
Update existing data and entries in Business Central – existing data are records like customer, vendor or item records which are already created. Entries means entries on which it is specifically allowed from an accounting perspective to update specific information. (e.g. due date on customer ledger entries)
Approve or reject tasks in all workflows assigned to a user
Create, edit, delete a quote
(Create, edit, delete personal information
Enter a time sheet for Jobs
Use Power Apps/Power Automate Use Rights with Dynamics 365 license
Team Members application module1 may be customized with maximum 15 additional entities (custom entities or standard Common Data Service entities) available to the Team Members license2 per pre-approved application scenarios
One important thing to note with Business Central licenses though is that you can't mix and match… you have to choose one or the other and also nominate how many users/additional users will be using the service.
Microsoft, within the scope of Business Central, define a user as someone who can access the entire suite of tools whilst an additional user will have a 'read-only' access.
Manager Customer Engagement With D365 Sales, D365 Customer Service and D365 Field Service
Apologies for the long title but Customer Engagement licenses for Dynamics Sales, Dynamics Customer Service and Dynamics Field Service all work on a similar basis so we thought we'd cover them as one.
A while back Microsoft moved away from selling license 'bundles' and started offering organisations a lot more choice. They'd found that 80% of their Dynamics 365 Customer Engagement users (Sales/Customer Service/Field Service) were only using one of the applications and just 17% using two so they started to offer them on a much more individual basis.
In real terms that means if you only need D365 Customer Engagement for your sales or customer services team then you'll only need to license D365 Sales or Customer Service, or, if you need both, you'll just need a license for D365 for your Sales team and a Customer Service license for customer services, mixing and matching as required.
If a user just needs the one license, then they'll just need to purchase that. Should they need more they can build on them like Lego bricks. Their first app license would be their 'base' license, additional licenses after that can be added on for discounted rates.
Microsoft Dynamics Finance & Project Operation Licenses
As with D365 Sales/Customer Service/Field Service, Microsoft Dynamics Finance and Project Operation licenses are now much more modular than they used to be, with users only needing to pay for apps they'll actually use.
Again, users just need to purchase a base license and then add on any attach (secondary licenses) that they need.
Your first (or base license) will need to be the most expensive license, purchased at full cost, but attached (or extra licenses) can then be built on top of your base license for a discounted amount.
Those discounted attach licenses can only be purchased with a base license though and, whilst you'll only ever need one base license, you can have as many attach licenses as you want.
Related
You might also be interested in
Have a question?
Leave your details and a member of the team will be in touch to help.
"*" indicates required fields