Overview
The hybrid workplace is here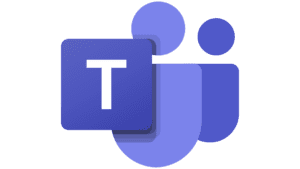 Microsoft Teams is at the heart of this digital transformation, and represents a fundamental change in how we communicate and collaborate, but it's not always fit for purpose out of the box.
As a Microsoft Partner, we provide an end-to-end digital workplace consultation where we align a modern workplace vision with your business goals and available technology to ensure you get the most out of Microsoft Teams so that it works for you.
Once our specialists understand your requirements, they will create a low-level solution design evaluating your current environment, taking into consideration the following; productivity, telephony, and compliance.
What we offer
Create a low-level solution design evaluating your current environment
THE KERV DIFFERENCE
Customise your digital workplace and your Microsoft Teams environment to support the way you work.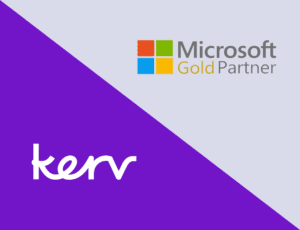 Maximising Teams for transformation
Teams can catalyse your digital transformation. Our end-to-end services include onboarding, Microsoft Teams Rooms, Cloud Voice, App Development, Teams Compliance Recording, SD-WAN, and adoption services.
Comprehensive managed service
You'll enjoy an enhanced meeting room management experience with our managed service – our expert input and support means your IT team is free to focus on other areas.
Taking Teams to the next level
You can take Teams functionality capability to a fantastic new level with products like Voxivo4Teams – only available from Kerv.
Benefits
Seamless collaboration and peak productivity – from anywhere
Power Platform, apps, bots and connectors
With all your apps in a single, unified collaboration platform, productivity reaches new heights.
Collaboration
The foundation of productive teamwork is collaboration. Teams can help you to collaborate efficiently and securely on different types of projects.
Focused chat
Teams connects your distributed workforce so you can work collaborate seamlessly from anywhere, anytime, with no dips in productivity.
Cloud Contact Centre
Provide exceptional customer experiences across multiple channels with our Contact Centre as a Services offerings for Microsoft Teams.
Voice and audio conferencing
Combining Teams with our Voxivo4Teams solution extends the collaboration functionality of Teams beyond the enterprise to your external customers and contacts, removing the need for any other systems to support external communications.
Adoption & Change Management
An Adoption and Change Management service alters people's attitude towards tech so they adopt it smoothly, understand its purpose, and embrace the ways it helps them do their jobs better with they day-to-day activities.
Resources
Latest resources on Microsoft Teams
Speak to an expert
Give us a few details and we'll get right back to you.
"*" indicates required fields