OVERVIEW
Because Keeping Up is Important
Digital Transformation is all about using technology to make your organisation better. It's like upgrading your processes, tools, and culture to a whole new level. And let's face it, if you don't jump on this bandwagon, you're going to be left in the dust.
Digital Transformation can transform how your company operates. And it's different for everyone, as we all have different goals. But some examples include using automation to be efficient, giving customers a mind-blowing experience with tech, and creating an amazing work culture with collaboration tools.
At Kerv Consult, we have delivered various core outcomes from improving business process to improving customer experience. Think about what you want to achieve – we can help you.
The Kerv Difference
Supercharge your business with the power of digital and our expertise.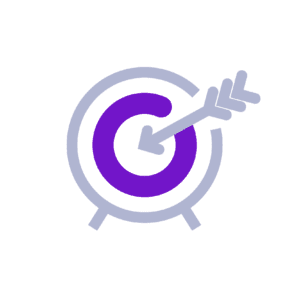 We Get Up Close and Personal
We're talking about getting to know your strategy and business like the back of our hands. We'll dive into the nitty-gritty of what makes you tick, and work with you to figure out where tech can take things to the next level.
We Build Your Dream Team
We know that one size doesn't fit all. That's why we can deploy a team of expert digital consultants across a range of specialisms. We choose the right people to deliver against the specific outcomes you want to achieve.
We Deliver With You, Not To You
Instead of throwing a bunch of our genius ideas at you and calling it a day, we team up with you to create a digital transformation plan that you'll love. And the best part? Our approach means that you'll enjoy long-term results that continue to thrive long after we've finished working with you.
Results That Speaks Volumes
We're not just all talk; we've done the heavy lifting and made waves in the industry. We've driven Digital Transformation across private sector customers within the illustrious FTSE. We've also taken our expertise into the public sector, working hand in hand with prestigious institutions like the NHS and local government.
"I think an area where Kerv Consult really helped us, which was vital to what we tried to do, is to think about Digital and Digital Transformation. Not just 'can we get a bit better at it', but how do we put digital tools and digital thinking at the heart of the new organization and the new target operating model. Their experience and skills from elsewhere were absolutely vital in helping us do that."
Resources
From our world to yours
Speak to an expert
Give us a few details and we'll get right back to you.
"*" indicates required fields