Life @Kerv Digital As A Senior Delivery Manager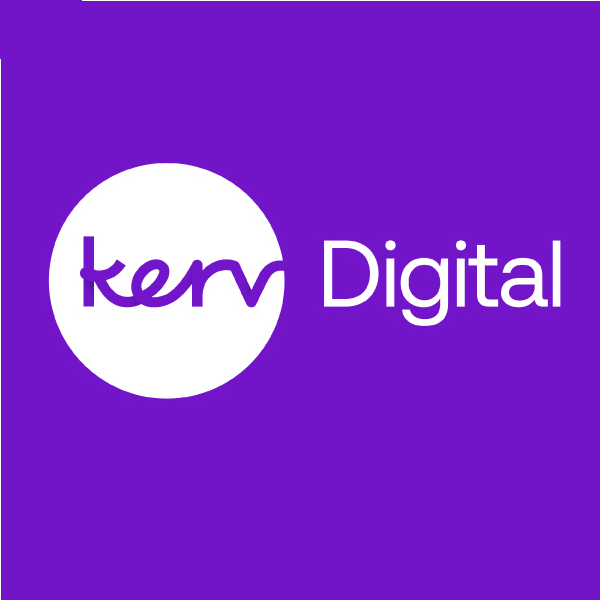 Kerv Digital
The Digital Transformation Arm of Kerv Group|Kerv Digital
Published 29/07/22 under:
Hi, my name's Victoria and I've been asked to talk to you a little about myself and what I do here at Kerv Digital except… as soon as they said tell us about yourself… my mind went blank!
Who even am I…?
Well to start with I'm a Senior Delivery Manager for Kerv Digital. I started back in March '20, just as lockdown began, as a Digital Project Manager. The role got renamed as a Delivery Manager, from where I was promoted to Senior Delivery Manager in January '22.
I'd describe myself as very friendly, caring, and extroverted, who likes honesty and a feeling of team/connection. I love it when people feel comfortable enough to take the mickey out of me and have a bit of banter!
On a day-to-day basis you'll usually find me starting out with a call to speak with the people in my project team to make sure we're all on the same page about where things have got to and what will be done that day.
People tend to come to me with (and I often sniff out) problems, or potential problems on the horizon, to smooth things out and keep everyone moving in the right direction.
I'm not here to set the direction, the customer and the team collaborate to agree where we are going, I just make sure the plan is followed and people know what that plan is!
I also like to nestle into meetings to help facilitate them and make sure everyone is contributing effectively and having their say.
Finally, I'm also responsible for reporting / summarising back to the board on the 'health' of a project (time, cost, quality) and to make sure it's governed properly and professionally.
It should come as no surprise then, when I was asked which Kerv value I most embodied that I chose 'Team Is Everything'.
I truly believe that people can overcome any challenges or constraint when they're both motivated and committed to helping themselves and each other. The way we understand ourselves and relate to each other is massive in creating an environment to thrive in and enjoy every day.
You can put the slickest processes and environments you want in, but if the team isn't motivated or committed to their role and each other, then they won't be happy, fulfilled and ultimately successful.
Customer First is important to me too though as (to me at least) it means that no matter what we do, we consider the customer's best interests and do right by them.
I make it really mean something in three different ways:
Collaboration – getting the basics right by asking the customer what they want and what their perspective is on things, and facilitating transparent, genuine, and supportive two-way conversations and analyses.
Efficiency – setting up, planning and adhering to budgets and scope so that the customer gets the best value for their money. Earning their trust to stay and do more business with us for the right reasons.
Treating the customer with respect – with a human touch, so that they enjoy their partnership with us on a day-to-day business. They get what they need and also what they want.
Outside of work, some of my interests include:
Biology (I love biology – they're the only pub quiz answers I know!) – Most people don't know this about me but I'm also a qualified physiotherapist!
Fitness
Psychology
Music (my favourites are R&B/ hip hop and classical! Variety is the spice of life!)
Finding meaning in art
Antiques
Fashion – don't expect too much from me though! I didn't say I was fashionable!
However, what I really like to do is fly by the seat of my pants and see where the wind takes me each weekend!
I have to plan and live on a schedule for a living so it's fun to live in the moment come the weekend!
Finally, the marketing team asked me which three famous people, alive or dead, I'd most like to have a dinner party with and why…
This was another tough one as I like to focus on my food when I'm eating… mealtimes are my favourite time of day!!!
But, if I had to choose then I'd probably say…
Louis Theroux – because he's so witty and clever
Alain de Botton – a philosopher from the School of Life – because I find him interesting, and I'd learn a lot
Britney Spears – because she is unashamedly herself, out to have a good time and will have lots of crazy stories to share.
Related
You might also be interested in
Have a question?
Leave your details and a member of the team will be in touch to help.
"*" indicates required fields