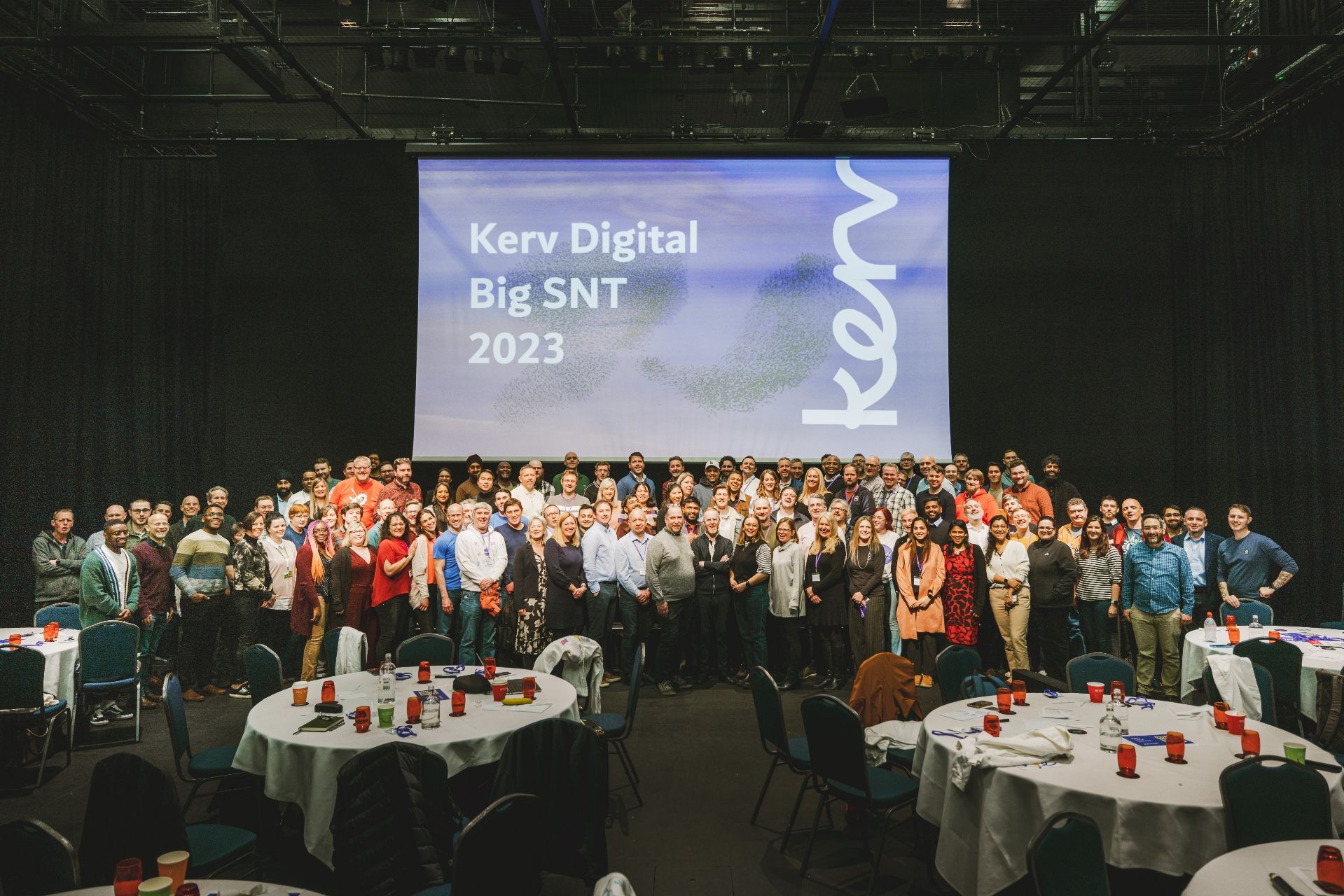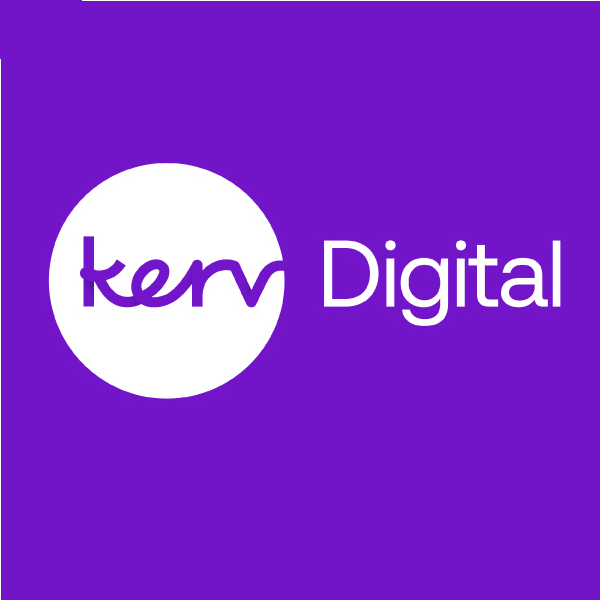 Kerv Digital
The Digital Transformation Arm of Kerv Group|Kerv Digital
Published 06/04/23 under:
Together we are better. Whether it be among our respective teams or interacting in between departments, it's always more fruitful to collaborate. That's why one of the most significant dates on the Kerv Digital calendar is the Show & Tell and last week was our biggest one yet. As highlighted by the numbers during the event itself, we have continued to grow at a remarkable pace. With Kerv Digital India on the cusp of recruiting its 200th employee and those in attendance at the Birmingham Rep at nearly double what it was the previous year, these indicate just how well the last twelve months have gone. That theme would continue to resonate all throughout the day.
Connecting both the UK and India teams, as well as being hosted online for those that were unable to attend in person, it was a colossal effort to bring everyone together. Having three different audiences – across two different time zones – to play to, there was a balancing act to be done. To that end, Trish Reed & Jason Gardner did a remarkable job in terms of staying on top of the technical side of things. From the very first speaker of the morning (or afternoon for those in Bangalore!) to the end of the day, everyone played their part in what was a celebration of all that had been achieved as well as what we could look forward to in the future.
Who we are matters as much as what we have done. Making a positive difference in the world with the changes we make is about empowering ourselves as much as it is the businesses we help. That's why as we continue to grow, we will endeavour to look for innovations and ways in which to stay ahead of the curve when it comes to the next big thing. Will Dorrington spoke passionately about new technology, where we are heading and how that will impact everyone. You'll be hearing much more about that in the future. Much like where we are poised as a company, it's exciting times ahead.
All over the business, there are good people doing good things. Regardless of which job role anyone is in or what sector they are working on, it's important both to acknowledge those successes and to fill in the gaps of knowledge when it comes to what's going on in every other area of the company. The awards that were given out last week, nominated and voted for by colleagues, underline the commitment to everyone that works for Kerv Digital. The hard work and great efforts that you put in, that's what makes us special.
Sometimes the work itself is the reward. Other times it's about meeting a common goal. In either instance it can be hard to see the bigger picture. Days like this allow us to reconnect to one another. Remind us that we are more than the sum of individual parts. Regardless of department we are all one big Kerv Digital team.
Related
You might also be interested in
Have a question?
Leave your details and a member of the team will be in touch to help.
"*" indicates required fields