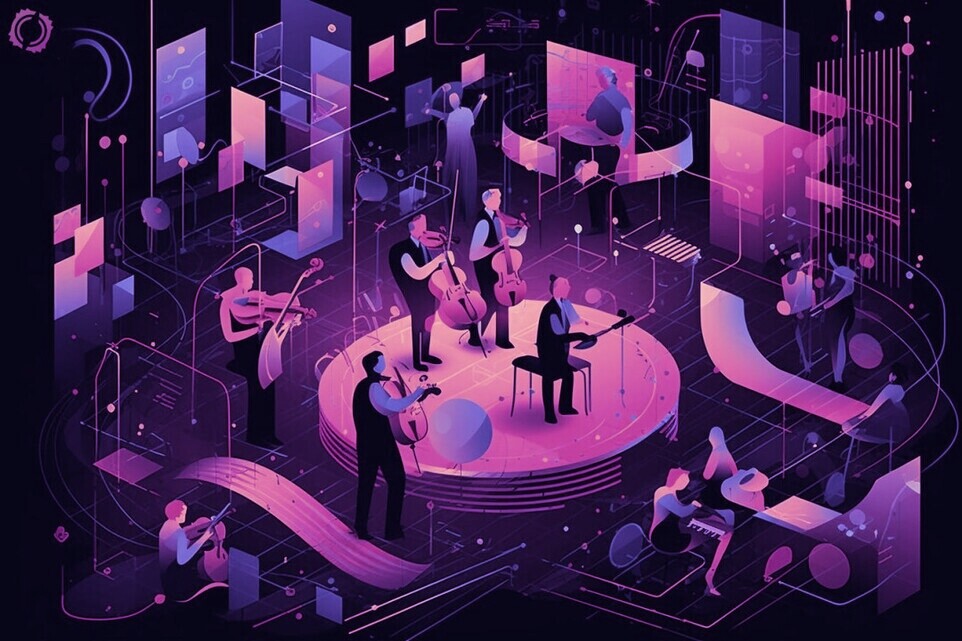 Ecosystem Enablement: Engaging Your Ensemble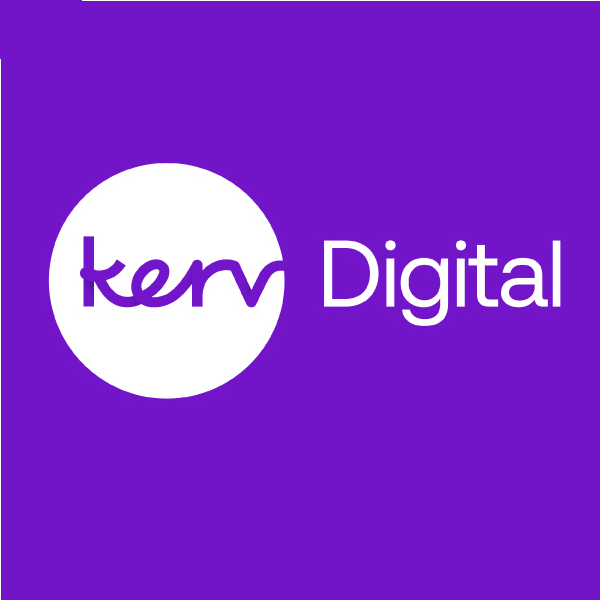 Kerv Digital
The Digital Transformation Arm of Kerv Group|Kerv Digital
Published 11/07/23 under:
In order to make beautiful music together, you need more than just the right instruments.  Even the very sounding arrangements require those who can not just play their part but also harmonize with everyone else.  When it comes to modern businesses, differing departments can act brilliantly when they're solo but fail to hit all the right notes as a collective.  In order to get everyone on the same page, they must embark on a journey of ecosystem enablement.  This is the heartbeat that can empower IT departments and users alike, enabling them to embrace innovation, collaborate across departments and conduct that symphony of success. 
Embracing the ethos of technology ecosystem enablement, your organisation will be able to conduct a path that everyone can follow.  This collaboration, along with the essential tools and support, as well as digital solutions can then become your grand opus that will ensure that every technological investment resonates with tangible value.
Quickening The Tempo With New Apps and Services
The technology ecosystem enablement approach empowers organizations to swiftly embrace new applications and services, executing swift movements to adapt to ever-evolving needs. Streamlined processes, agile methodologies and user empowerment unite, allowing organizations to resonate with the rhythm of changing tides, experimenting with new solutions, and seamlessly scaling them towards a crescendo of efficiency. This agility enables organizations to stay ahead of the competition and seize new opportunities. 
Listening to Data Insights
A well-designed technology ecosystem enables organizations to harness the power of data by providing seamless integration and data sharing across departments. As each instrument accompanies the next, a holistic view of organizational data emerges, providing the perfect score for data-driven decision-making and unveiling invaluable insights.  By dismantling the silos that isolate these departments, organizations achieve greater efficiency and elevate the customer experience, and as well as uncovering new opportunities for growth.
Creating The Culture
Technology ecosystem enablement encourages a culture of collaboration and innovation. By allowing users to contribute and share their own apps within the ecosystem, organizations can enhance their first-party applications with crowdsourced apps. This approach fosters a vibrant community of developers, promotes creativity, and enables organizations to leverage a broader range of applications to meet specific business requirements. 
Harmonizing Your Cyber Security
Security as ever remains a concern and the sound of cyber threats resonate throughout.   Proactive security measures become the metronome that guards against the ever evolving challenges in this way. A well-designed technology ecosystem fortifies your business against intrusion and robust security frameworks that echo with access controls, encryption and vigilant monitoring systems. With this concerted effort of monitoring the ecosystem, organizations can detect and respond to potential threats, ensuring the integrity and confidentiality of their data. 
Fine Tuning Your Musicians
One area in which an ecosystem provides an even bigger advantage is the ability to fully explore the talent levels within.  To unleash your business' full potential, investing in comprehensive training and adoption programs will nurture the skills and knowledge of each individual. By collecting user feedback, monitoring performance metrics, and leveraging user-driven innovation, organizations can continuously enhance their services. This iterative approach allows for rapid iteration, addressing user needs and evolving business requirements, and ensuring that technology solutions remain relevant and valuable. This means that there is no need for understudies and you can empower your employees to reach their full potential.  This will in turn inspire innovation at every note, and strengthen the quality of your overall performance.
Making The Classics Modern
Embracing the future isn't to turn your back on what works.  A technology ecosystem enablement approach situates organizations at the cutting edge, such as widespread AI adoption. By setting the stage for integration and data access, organizations can imbue themselves with the transformative power of AI, automating processes, uncovering profound insights, all the while making sure you're establishing and underlining best practice.
Technology ecosystem enablement enables your business to reach its full potential.  From swiftly embracing new applications and services, extracting from data resources, embellishing first-party apps with the brilliance of crowdsourced contributions to staying secure with vigilant security.  There is also the culture of collaboration and comprehensive training with adoption support to ensure you're all on the same page.  Embracing the technology ecosystem enablement approach becomes the resounding key to remaining in perfect harmony with the competition and orchestrating innovation in the digital age.
Related
You might also be interested in
Have a question?
Leave your details and a member of the team will be in touch to help.
"*" indicates required fields