Supporting future-facing enterprise
On the road to cloud transformation, you need a tech partner who puts you front and centre. Whether your infrastructure is on-premise, in the cloud or a hybrid mix, Kerv Transform ensures it drives your digital aspirations.
Working together as a trusted extension of your organisation, we support your long-term goals with managed IT, flexible working, business continuity and professional services. All while minimising risk with robust cyber security.
Combining the collective smarts of Metaphor IT and UCNS, Kerv Transform focuses on your unique business journey first. Then our best people build the bespoke tech that gets you there.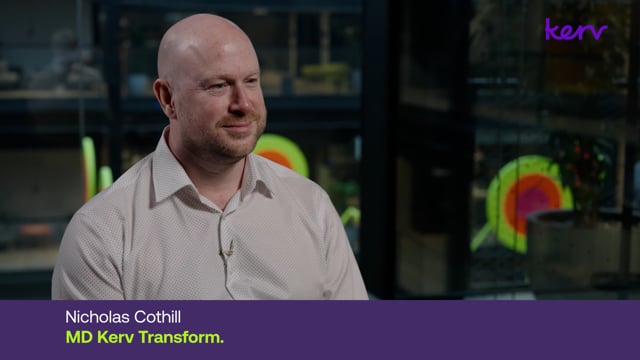 SERVICES WE DELIVER
Stay ahead with secure innovation
Cloud Services
Tap into the power of our cloud consultancy and managed services. Harness our vast experience planning and designing market-leading cloud solutions for some of the UK's largest organisations.
Digital Workspaces
Find the secure, flexible digital workspace that fits your business plans perfectly – with the versatility you need to embrace hybrid or remote working.
Managed Services
Gain peace of mind, value and versatility with strategic, comprehensive managed services that can cover your entire IT infrastructure.
Professional Services
Enjoy the best solutions for routing and switching, security, wireless, cloud and virtualisation, and project delivery.
Security by Design
Protect your data, IP and reputation with leading-edge consulting and managed cyber security services.
Microsoft Services
Put user experience at the forefront – our close ties with Microsoft allow us to design and deliver complex cloud solutions.
Transformed Infrastructure that fees your users to perform, and your IT team to focus on what really adds value.
Our Team
Meet your people
Nicholas Cothill
Managing Director, Kerv Transform
Nicholas leads the team at Kerv Transform, defining and executing the strategy which enables customers to transform their infrastructure.
Mario Cirillo
Chief Technology Officer, Kerv Transform
Tech evangelist Mario is responsible for Kerv Transform's technical, product and consultancy strategy.
Dave Bell
Sales Director, Kerv Transform
Dave is the commercial force at Kerv Transform and leads both the sales and marketing effort.
Paul Coyle
Operations Director, Kerv Transform
Paul leads all things operational at Kerv Transform, from the consultancy practice to the customer helpdesk.
Looking for customer support?
Featured insights
From our world to yours
"The solutions that were offered by Kerv Transform, we are able to have a secure remote environment where we feel comfortable and confident when sharing information – whether we are working from the office or at home."
Our Practices
Collective cloud power
Each of our distinctive practices brings something completely different to the table. So, no matter your challenge – we have the team to get you ahead.
Speak to an expert
Give us a few details and we'll get right back to you.