< Back to all events
Cyber Attack Containment – How to Harness The Power of Automation and People in a Modern SOC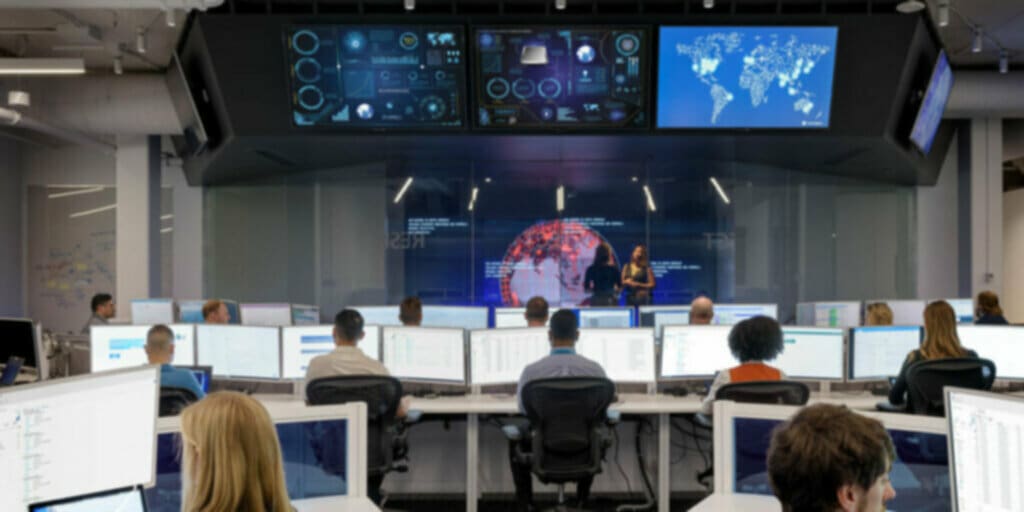 Date

Tue 6th June 2023

Time

10:00am - 10:45am

Event Type

Webinar
This event has passed
You can download the on-demand recording
Cyber-attacks are becoming more frequent and complex, posing a significant challenge for UK businesses to contain and mitigate their impact. Among the multitude of threats, it is crucial to differentiate critical incidents from less significant ones.
Join us for an informative webinar, where we will explore how IT leaders can swiftly identify and respond to incidents, leveraging both automation and people. Additionally, we will delve into the Microsoft Security stack, specifically Microsoft Sentinel, and discover how it can seamlessly integrate into your business's IT infrastructure, enabling continuous monitoring and management of cyber threats.
On top of that, MISA award-winning Cyber Security expert Mark Jones, will be demonstrating a live attack scenario from both the perspective of the attacker and defender. This will provide invaluable insights into the dynamics of real-life cyber threats and the critical role played by automation tools and people in effectively countering them.
During this 45-minute webinar, we will cover the following topics:
Unleashing the potential of the Microsoft Security technology stack, which often remains underutilised within organisations. By exploring the capabilities of Microsoft Sentinel, we will showcase how it enhances your security posture and complements the efforts of your SOC team.
The challenges associated with manual incident response and the substantial benefits of automation in incident handling.
Witness live demonstrations of real-life use cases where automation, combined with the expertise of cybersecurity professionals, has successfully contained cyber-attacks. This interactive session will illustrate the power of integrating automation with human intelligence to neutralise threats swiftly and effectively.
Understanding the significance of leveraging a Managed Security Service, powered by a 24/7/365 Security Operations Centre (SOC), and the critical role played by skilled professionals in threat detection, response, and proactive defence.
By participating in this webinar, you will gain a comprehensive understanding of how automation, combined with human expertise, can empower your business to respond to cyber-attacks more efficiently and effectively. You will also learn best practices for integrating Microsoft Security into your security infrastructure, enabling you to stay one step ahead of cyber threats.
---
Speakers
Mark Jones
Head of Cyber Security
A MISA award-winning cyber expert, Mark heads up the technical team at Chorus.
A MISA award-winning cyber expert, Mark heads up the technical team at Chorus.
Mario Cirillo
Chief Technology Officer, Kerv Transform
Download the recording
"*" indicates required fields