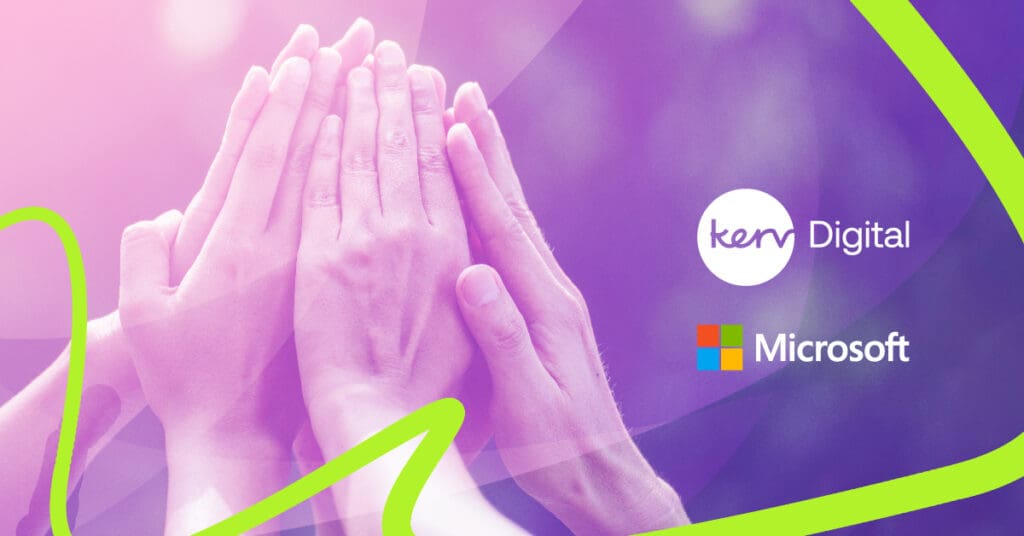 Date

Thu 6th April 2023

Time

16:00pm - 18:00pm

Event Type

In-person

Location

The Flying Horse, 52 Wilson St, London EC2A 2ER
Join Nonprofit experts from Kerv Digital, Microsoft and likeminded organisations for a live demo of Microsoft Cloud for Nonprofit, followed by an informal networking session.
In this free to attend event, we encourage you to come armed with your laptop and any questions you may have for our team about any aspect of transforming your charity through CRM, whether you are already on your journey to transformation with Dynamics, with Cloud for Nonprofit, or anything else.  
In our live demo, we will be guiding you how Cloud for Nonprofit can help charities to:
Accelerate fundraising

 

Build donor profiles and understand likelihood to give

 

Build segments for marketing and campaigns

 

Reconcile with finance tools

 

Integrate with existing applications

 
We will then spend time discussing challenges that are common to our nonprofit clients, and take questions from the audience. You are welcome to submit your questions in advance if you would prefer our experts to prepare an answer in advance. We will be covering common topics such as: 
How to adopt Cloud for Nonprofit if you have already invested in an alternative approach with Dynamics 

 

How to make the most of your existing data 

 

Solving specific challenges such as processing Gift Aid using the tool.

 
This event promises to be a relaxed environment for both technical and business minded individuals to share ideas, approaches and learn best practices for how to make the most of the Microsoft Platform for their charity. Along with meeting useful contacts across Microsoft and the nonprofit sector, you will come away with a detailed understanding of how Microsoft technology can support you in reaching your organisation's objectives. 
About Microsoft Cloud for Nonprofit: 
Harnessing the power of Dynamics 365, Azure, Teams and Power Platform, Microsoft Cloud for Nonprofit places the supporter at the heart of the charity and allows for modernising and personalising donor engagement, aligning marketing and fundraising, managing volunteers and building donor loyalty.  
Dashboard views provide quick access to segmented data, such as:  
View gifts by designation or amount

 

See how gifts are tracking month by month and by program; 

 

And monitor the progress of donor solicitation at scale. 

 
Donor profiles then provide a comprehensive, easily accessible and digestable summary of their: 
Solicitation stage

 

Giving history and preferences

 

Relationships and engagements 

 

Overall lifetime value

 
The success of a charity is largely underpinned by how far they are able to reach – with the use of LinkedIn Sales Navigator, Microsoft Cloud for Nonprofit can amplify your message and support outreach and engagement by enabling you to:  
Review common connections

 

Explore ice breakers

 

Share informational material

 

Compose and send messages 

 
Allowing you to easily get to know potential donors in a short timeframe, and target your marketing efforts to suit their profile and interests.
Typically nonprofit organisations are constricted by budget restrictions and will benefit from cost-saving across any area of the business. Through the prebuilt functionality provided by Microsoft Cloud for Nonprofit, automating business processes can reduce outgoing costs whilst ensuring fundraising efficiency, and allowing you to spend more time focussing on campaigns, events and opportunities.  
To learn more click here. 
Register now
"*" indicates required fields