Life @ Kerv Digital As Head Of Client Services, Public Sector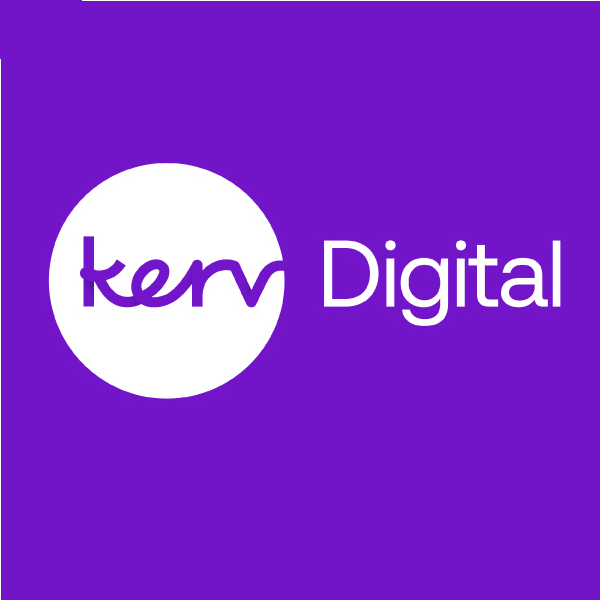 Kerv Digital
The Digital Transformation Arm of Kerv Group|Kerv Digital
Published 15/07/22 under:
Hi everyone!
My name's Katherine Mullard and I'm Head of Client Services, Public Sector for Kerv Digital.
I've worked here for about two and half years now but my background prior to Kerv is all digital, in the energy, utilities, and healthcare sectors.
I started with Kerv Digital in 2019 as a Principal Delivery Manager (known as Programme Managers back then) working on a mix of bespoke web application projects for our commercial clients, working on our MS Dynamics accelerators with our internal product team and even got hands-on with the development of a Digital Maturity assessment platform designed for our Membership Organisation clients.
I took nine months off for maternity leave, returning full time in November '21 where I've since led projects for Public Sector clients, delivering GDS compliant projects and working on Centre of Excellence engagements before being promoted in April '22 to Head of Client Services, Public Sector.
On a day-to-day basis I'm involved in supporting all areas of the Kerv Digital practice to achieve great outcomes for our clients, our projects and our business.
Normally that means talking to people (a lot) so I can understand what's happening on the ground, at project level, how a customer is feeling and what challenges they might have and need additional support on.
It's also how I gain feedback to improve the way we work even further.
One of the things I really love about the Kerv Group is that they were founded on a set of core principles which we all try to live up to every day. The one I think that's always resonated the most with me however is Customer First.
Customer First to me is about really understanding the client's organisation, the sector they operate in and the challenges they face on a daily basis. We need that understanding to truly appreciate the problems they face and what the best solution might look like.
Something that I always try to bring to the table is the experience of having walked in their shoes, working for fifteen years client-side and having to bring on third party suppliers and manage that relationship from the other side.
It's not all work and no fun though!
Outside of work I love to play tennis as often as I can, for both ladies and mixed doubles teams in the Herefordshire & Worcestershire league. As a Mum to two girls (who are now five and one respectively) I also spend a lot of time at a whole host of different soft play centres, children's parties, swimming pools and parks.
I live in the Lickey Hills with my husband, (a Wolves fan), have a huge extended family and enjoy going to see live comedy when we get a free moment; but if I could live anywhere in the world it would be the Alpes-Maritimes so I could have the mountains and the sea in easy reach and also be able to practice my French.
As part of putting this article together, the marketing team asked me if I could have dinner with any three celebrities (alive or dead) who would it be and why.
It was a tough call, but I finally finished on:
Billie-Jean King as every time I've seen her interviewed about either her amazing career or the causes she champions I'm fascinated and want to hear more.
Joe Lycett because I saw him live recently and my face ached from laughing so much.
And finally, Lorraine Pascale as she's so calm in the kitchen and I'd secretly hope she'd get involved and we'd all have something lovely to eat!
Related
You might also be interested in
Have a question?
Leave your details and a member of the team will be in touch to help.
"*" indicates required fields