Life @ Kerv Digital As An Apprentice Power Platform Consultant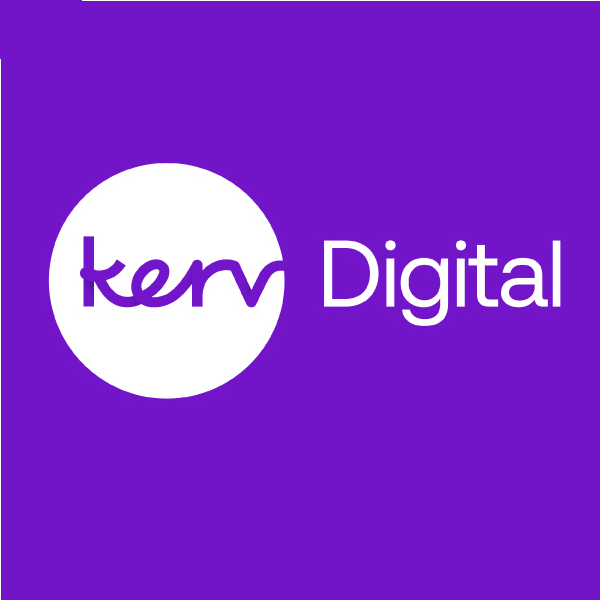 Kerv Digital
The Digital Transformation Arm of Kerv Group|Kerv Digital
Published 05/07/22 under:
I'd had an eye on Kerv Digital for a while.
My background is in theatre and that's where I became friends with Kerv Digital's own Mr Performing Arts – Mike Chappell. He'd always said great things about Kerv Digital, so it was always on the radar.
When the pandemic hit, my job was at risk. To make light of a dark situation, I jokingly asked him if there were any jobs for people wanting to go into . Well, semi-jokingly. I just said that "if you have any places feel free to send them my way".
I hadn't really expected Mike to come back to me a couple of months later saying they were thinking of getting an apprentice.
This whole thing had started off as a joke, but I was committed to the bit now. But it's fine, I'd done website design in the past, so I was relatively techie but not to this extent. But I'm not one to back down from a bit so I thought I'd give it a go if something came up and then it just did!
So that's how I found myself doing a Level 4 award in Business Analysis, and I have been brought on as a PowerPlatform Functional Consultant.
Why Kerv Digital, you ask? One of the many praises Mike would sing about it, as he'd worked many previous jobs in similar roles, was that it's one of the most down-to-earth and chill companies, so much that it felt weird coming to Kerv Digital and finding the atmosphere so relaxed.
I'm happy to say that it's held through so far that it's been social and welcoming, in ways that some companies just wouldn't trust you to be in that regard, and that's what makes Kerv Digital so different.
For example, I was dragged into social events over Teams before I'd even started. I signed the contract and Mike was like, "Great you're on the team now get in the call we're playing games."
I've been instructed that I must answer 'yes' when asked if I'm enjoying it here.
Kidding!
But it is going really well.
I have a fantastic support network around me which is made up of my mentor and my colleagues. I've just been added to a BA (Business Analyst) group chat which goes without saying is a font of advice and information I can draw from when needed.
I'm not going to sit here and tell you this is the best company because I don't need to; they've got the awards to prove it!
I'm here on the pulse of a new career and doing an apprenticeship, so that's the angle I'm looking at here. When this opportunity from Kerv Digital presented itself to me and I started seriously considering it, I was worried that I wouldn't have any knowledge of Dynamics or PowerPlatform. The week that mike said, "can you do it" I sat there like "I don't know IT, I'm so confused I don't get it…" but within a week I was fine.
I guess this is down to the very culture of Kerv Digital; it meant that just by being here and present within the environment you just pick up so much of this information by osmosis alone. I've learned more about the PowerPlatform in the 4 months of being here than I would ever have done otherwise, in terms of being given the space to learn things or asking someone for help and it not being frowned upon. There's encouragement to learn new things and, as an apprentice, it's always good to know that the people around you are happy to impart their knowledge. You're a padawan.
And as a padawan, you can say without judgement "I don't know this", and you never get "Why don't you know this?" In return, it's always, "that's fine. Go and learn it." And I love that – it's friendly, welcoming, opening – all those lovely buzzwords.
Plus, this encouragement of learning new things has to be embedded into everything we do because the software's always changing.
You're not locked into anything once you do start either – I could easily Pivot into any other role within the business if I truly  desired. The mobility within the company is attractive for sure. However, from what I've picked up, PowerPlatform is the way forward with Dynamics being used throughout.
Everything is moving towards digital, and so there's no better time to get in at the ground level.
The thing about Kerv Digital as well is, they're always looking for the next big thing – Build Future. It's in the ethos in the company to look at what's up and coming and to improve on the things that are already there.
This last bit should be read in a radio presenter voice; "If you're going to pick a company for your IT apprenticeship, Kerv Digital is a spot-on choice."
Related
You might also be interested in
Have a question?
Leave your details and a member of the team will be in touch to help.
"*" indicates required fields