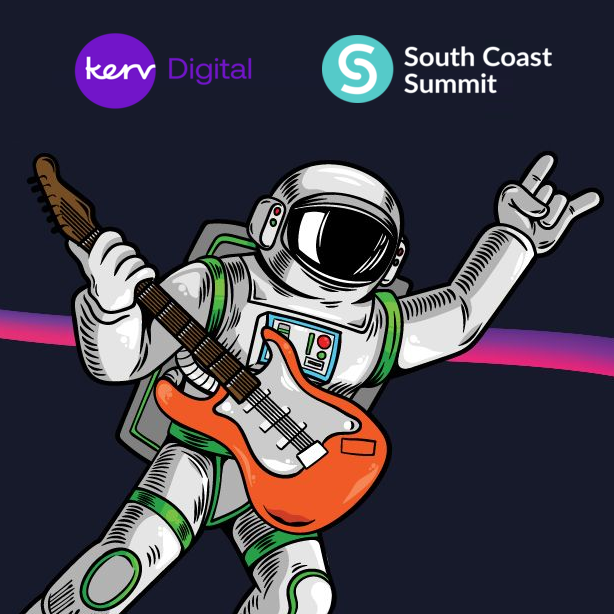 Kerv Digital @ South Coast Summit 2022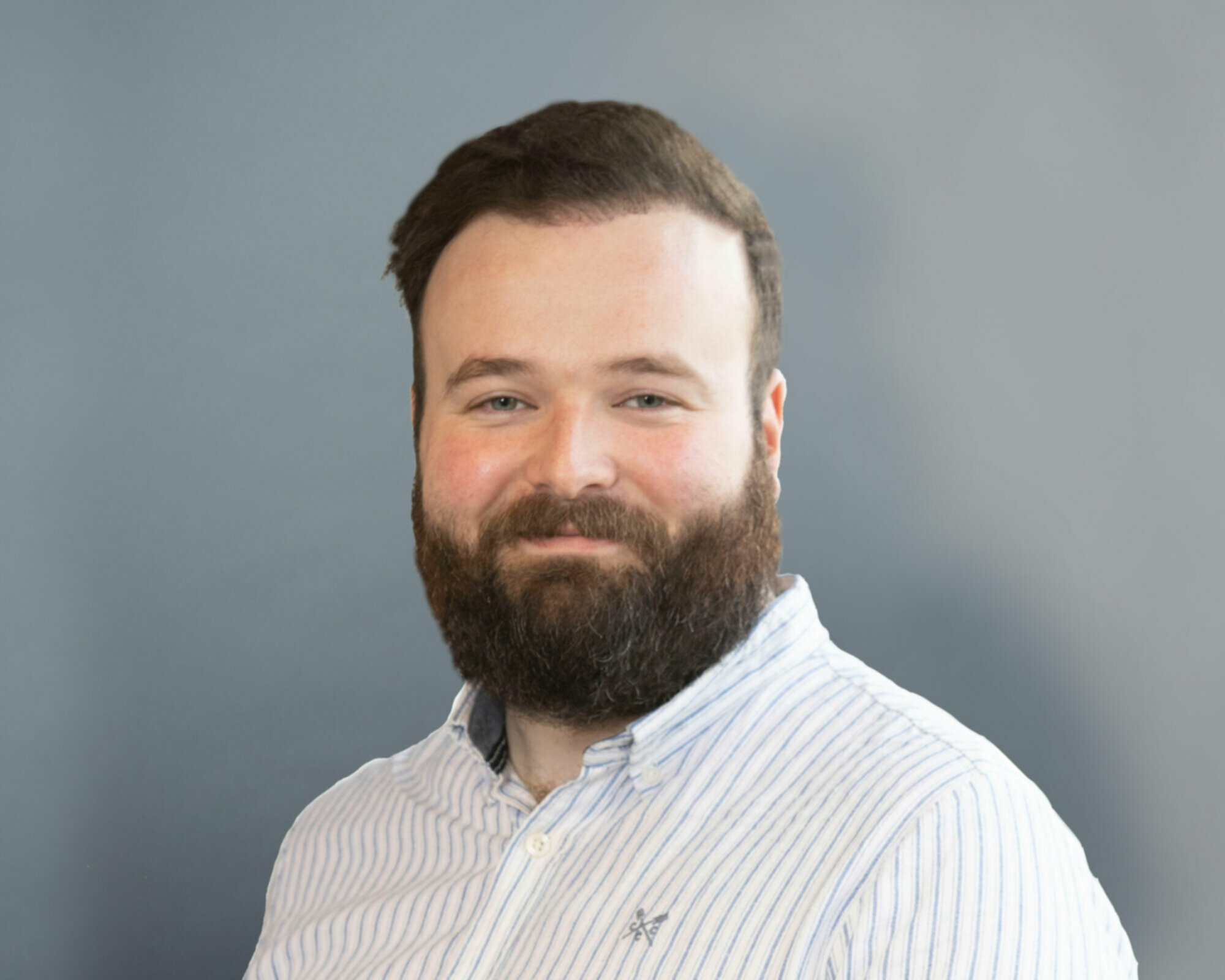 Robert Meehan
Chief Marketing Officer|Kerv Digital
Published 26/10/22 under:
When people come together, ideas are born.  Collaboration is a pillar of what we do at Kerv Digital and getting out there to join up all these objectives and goals and that's something we thrive on.  What that means in 2022 however is very different to the kind of technology heavy communication that became a staple during the pandemic.  There's nothing quite like being there in person.
Going places means footprints are left.  This means something when it comes to making changes for the future.  So when Kerv Digital touched down at the 2022 South Coast Summit last weekend, it was like all the planets aligned.  It meant a lot to be down at the Ageas Bowl in Southampton because of the buzz that had been generated the previous year. Following on from a tremendous launch, South Coast Summit was the go to event for all things Microsoft.  Partners and speakers across various different sectors gathered and of course we had to be there to add a little out of this world flavour!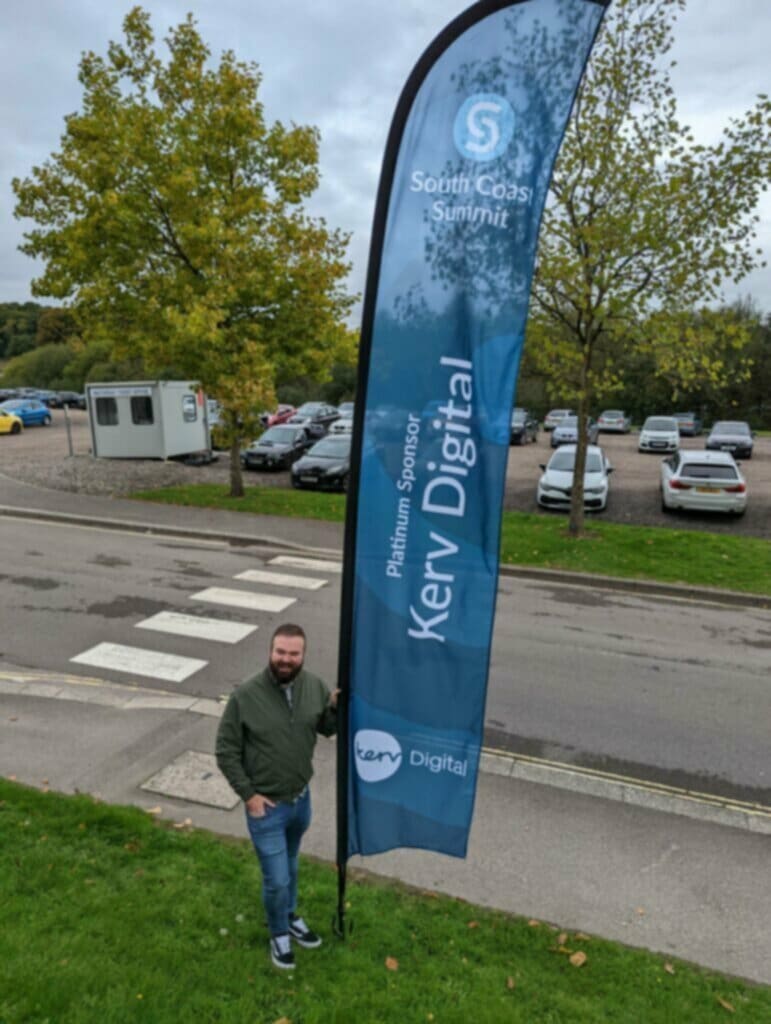 The energy in the room on Friday morning was fantastic as Kerv Digital's own Will Dorrington co hosted the Power Platform Hackathon.  In a change of pace to more traditional hackathons, there was some real chaos as teams could steal time from one another.  There were also other fun challenges that made for a fantastic afternoon, with the aim of solving real world problems at the heart of it.  Dealing with real life NHS workplace scenarios, teams were tasked with trying to solve a multitude of issues.  With nearly 30 teams competing, there was obviously so much talent and creativity on display and although Team Kerv made it to the final round, they just about fell short of taking the crown.
The fun and games weren't limited to the hackathon because of course the Kerv Digital stall had a constant orbit of people coming to find out all about what makes us special.  From fully empowering our clients with the Microsoft stack to candy floss and from the data-driven business solutions with the Microsoft Power Platform to a fully kitted out retro arcade machine; we definitely had it all!


Coming down to South Coast Summit and engaging in the Microsoft community like this is something that will only strengthen our commitment to delivering across the sectors we serve.  What's important was being able to showcase the good work we've done while also have that big event feel that can only come when you get so many people in a room together.
In all, it was a truly special few days.  Connecting and collaborating with so many people on this kind of scale is something that everyone goes away from happy.  Whether it was the learning experiences or the fun to be had in and among it all, South Coast Summit 2022 was a pleasure to be a part of.  From the games that were played and the prizes that were won down to the contacts that were made and the costumes that were worn.  It's safe to say, we had a blast!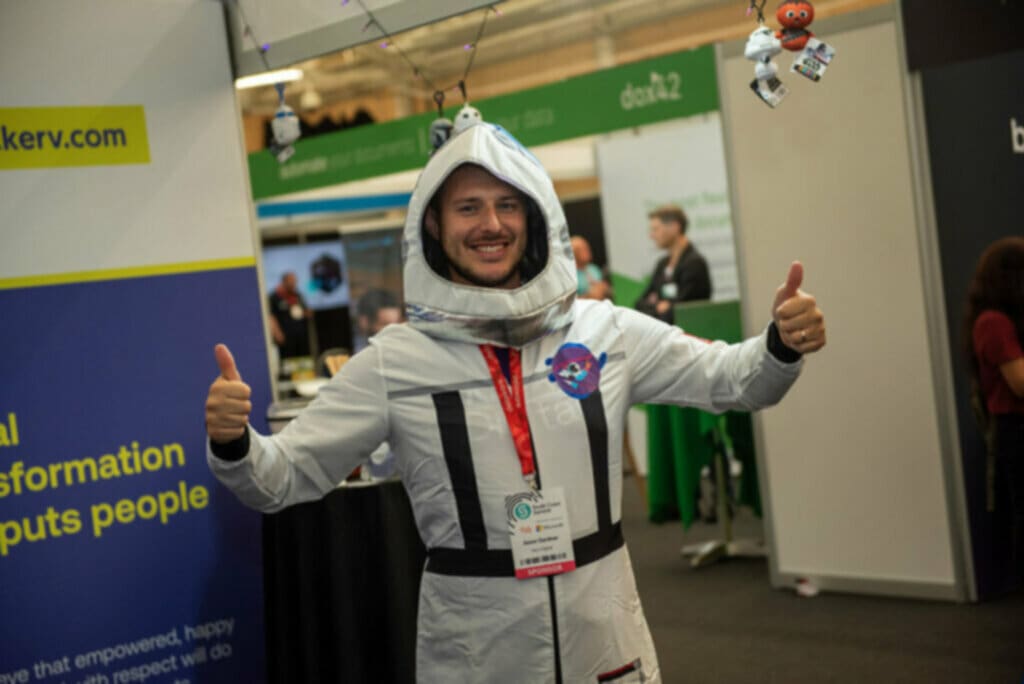 Related
You might also be interested in
Have a question?
Leave your details and a member of the team will be in touch to help.
"*" indicates required fields