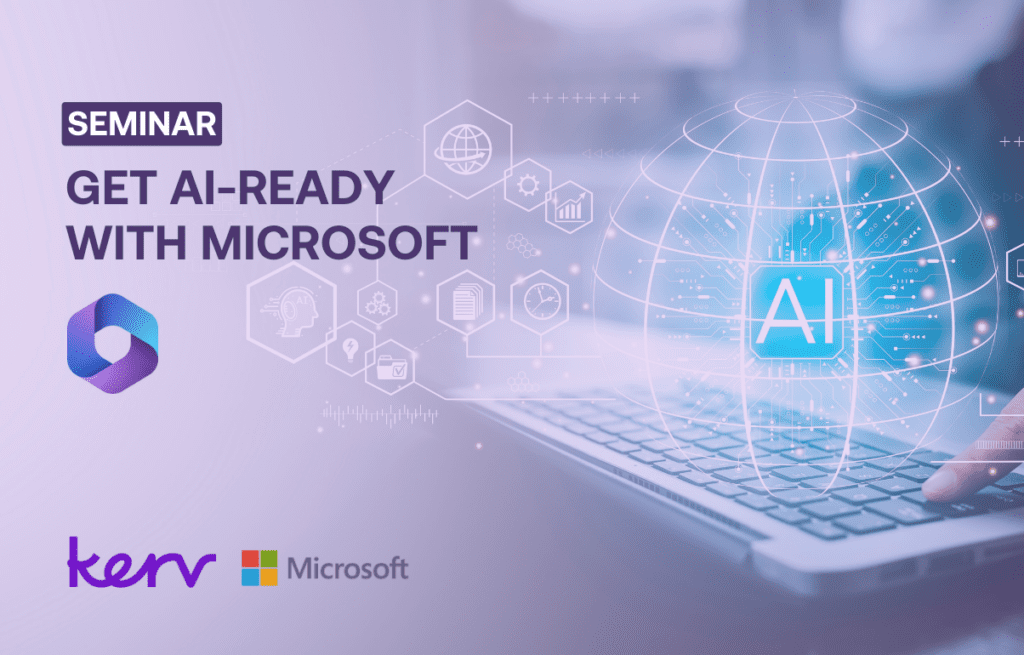 Date

Wed 8th November 2023

Time

09:00am - 12:00pm

Event Type

In-person

Location
In today's tech-driven world, AI is a buzzword that promises to change how businesses work for the better. With Microsoft gearing up to release Copilot, there's a lot of excitement in the air. However, adopting this transformative technology isn't as easy as flicking a switch. In reality, IT teams are at the start of their journey to get ready for AI.
We're partnering with Microsoft to host an event that covers the essential steps for smoothly integrating artificial intelligence into your business. We'll also help you optimise your Microsoft 365 suite to make the most of Copilot, whether you're looking to improve your day-to-day work or enhance security.
This event won't just show you the power of AI and Copilot. It'll help create a roadmap, making sure you're ready to take advantage.
By joining us, you'll hear about:
Copilot in the Modern Workplace
Copilot across Security
Getting AI-ready
AI at Kerv
Book your place today at the stunning Royal Yacht Hotel in St Hellier, Jersey, for what promises to be a fantastic morning of networking, education, and innovation.
---
The AI experts
Mario Cirillo
Chief Technology Officer, Kerv Transform
Rufus Grig
Chief Technology & Strategy Officer, Kerv Group
Craig Cheshire
Cloud Sales General Manager (Microsoft), TD Synnex
Mike Barton
Cyber Security Consultant Lead, Chorus
---
Join us on the Jersey seafront…
Register now
"*" indicates required fields