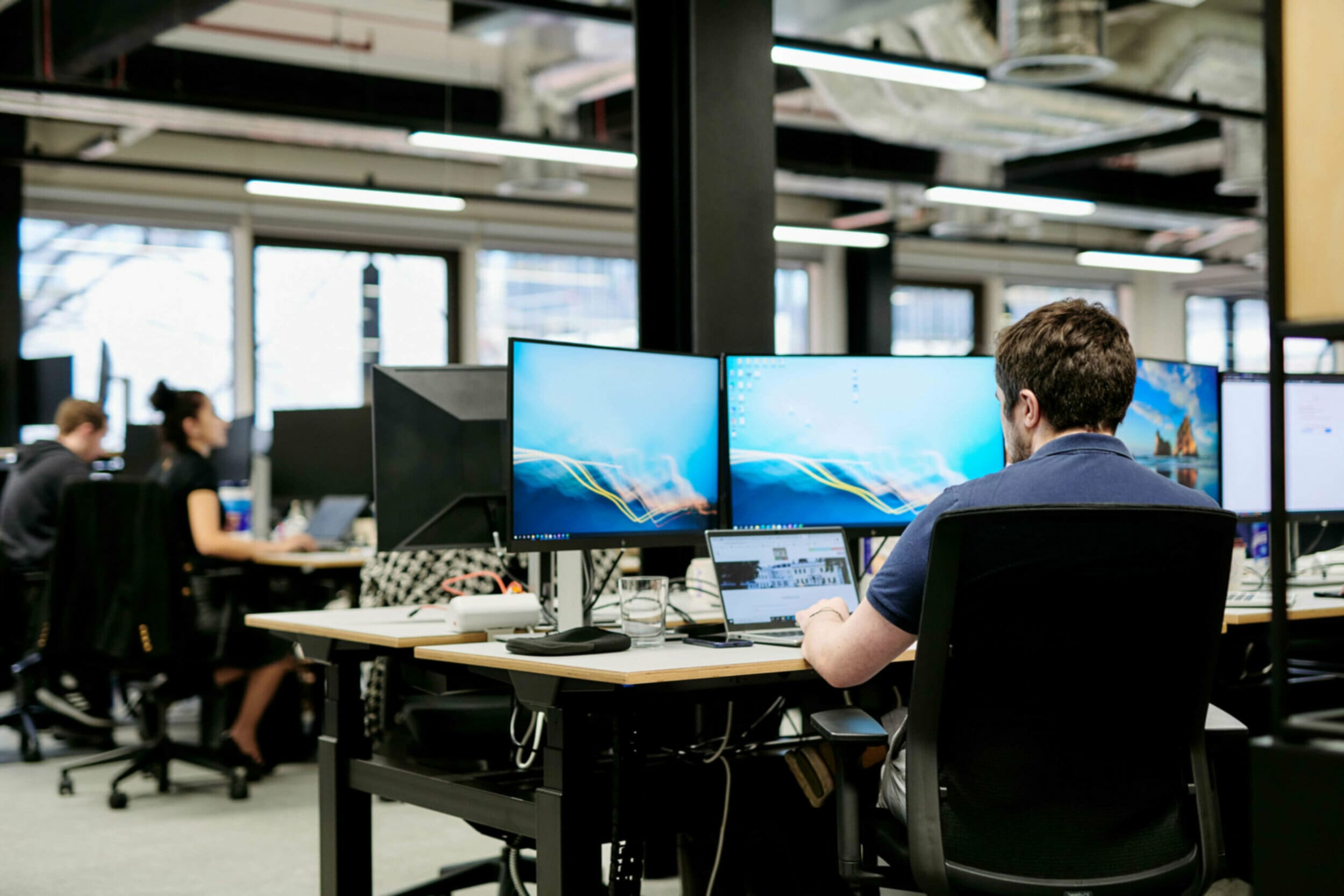 Improve conversions and recommend the right product with our AI-driven sales platform
72% of executives believe AI will be the business advantage of the future.
Access to the right contextual data is key to offering potential new clients the right product, and providing a great experience. With ever-evolving digital channels and the rise in popularity of open banking, clients expect an integrated personalized experience right from the start of their relationship.
Our unique blend of data-science market leading expertise in Dynamics and Power Platform as well as our contextual knowledge of Financial Services sector, allows us to really offer a unique solution for our clients. We work with your staff to understand what data you have access to today, how to integrate it, and how to make that data work harder by offering contextual recommendations and next steps to your sales team, or direct to your clients through marketing automation.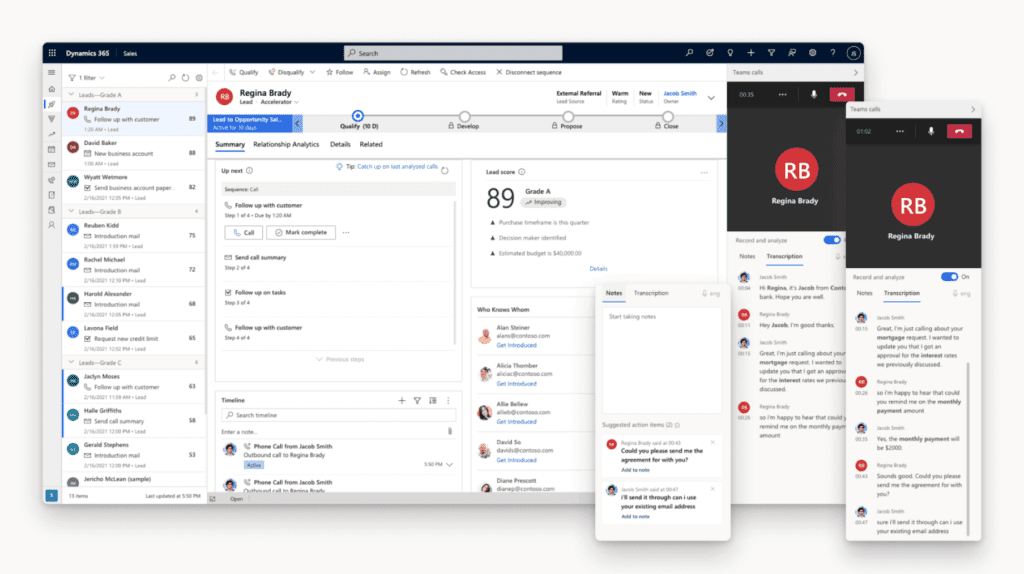 Get in touch to get started!
"*" indicates required fields
The Kerv Difference
Microsoft powered AI, delivered by industry experts.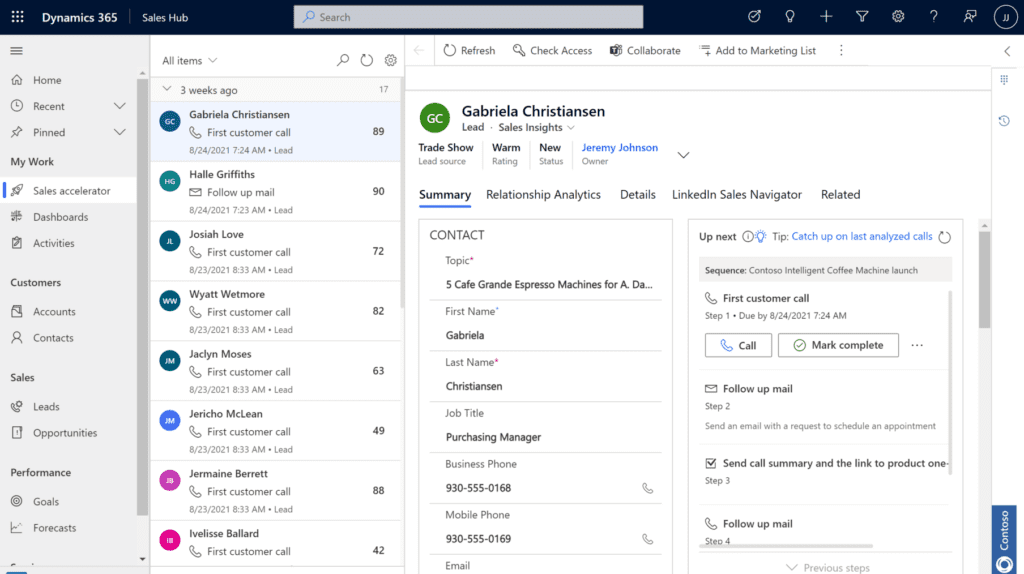 Detailed Discovery
we work with your organisation to understand your current processes, and recommend the best components of Dynamics to supercharge your sales team. This could be through integration with third parties, better auditing of communications, improved business processes or automated credit checks.
Contextual Language & Insights
Our platform allows us to combine data held across your CRM, social channels, web interactions, email and more to recommend the right financial products. This enables your sales team to answer with confidence and clarity.
Security as standard
Some finance institutions have historically siloed data to help keep it compartmentalised and secure. We have worked with multiple organisations to turn this data into insights, without compromising access or security.
Benefits
AI enhanced sales automation
Collaborate better to sell more
Reduce busywork and focus on what matters. Microsoft Teams offers a single, consolidated workspace that combines the best of Dynamics 365 and Microsoft 365 for collaboration and productivity, file sharing, and seamless access to the latest customer records and business insights.
Delight every customer with a connected experience
No matter where your customers are on their journey, the challenges they're facing, or what they need in that moment, our Data platform combined the rich data held within Dynamics 365, and surfaces it in Microsoft Teams to make it easy to stay connected and offer value to clients.
Build and grow authentic relationships
Dynamics 365 Sales helps you track career movements of contacts using LinkedIn Sales Navigator, as well as connect sales records to Microsoft Teams without leaving the application.
To improve relationship-building even more, Dynamics 365 Sales also has an embedded Microsoft Teams chat experience, so you can invite anyone in your organization to view and contribute
Operational Excellence Included
Employee engagement, workforce management, quality monitoring and compliance recording are no longer separate systems – they are built in.
Integration Everywhere
The cloud Is where Integration happens – pre-built services for all modern business applications and CRMs, and hundreds of APIs available for when you want to really make a difference.
Cloud-scale AI
Start small and scale at your pace. Take advantage of pre-built Artificial Intelligence functions to incrementally introduce new services and enhancements to both your sales team and direct to your clients. Whether it's connecting to more data sources, forecasting churn or additional personalisation, our platform is always evolving and adding value.
Through better call prioritisation, our nurses were able to improve triage efficiency, make more timely interventions and get members at serious risk referred quickly. This undoubtedly helped save lives.
Having Kerv Experience in our corner is helping us win more business. They always respond, whatever we throw at them.