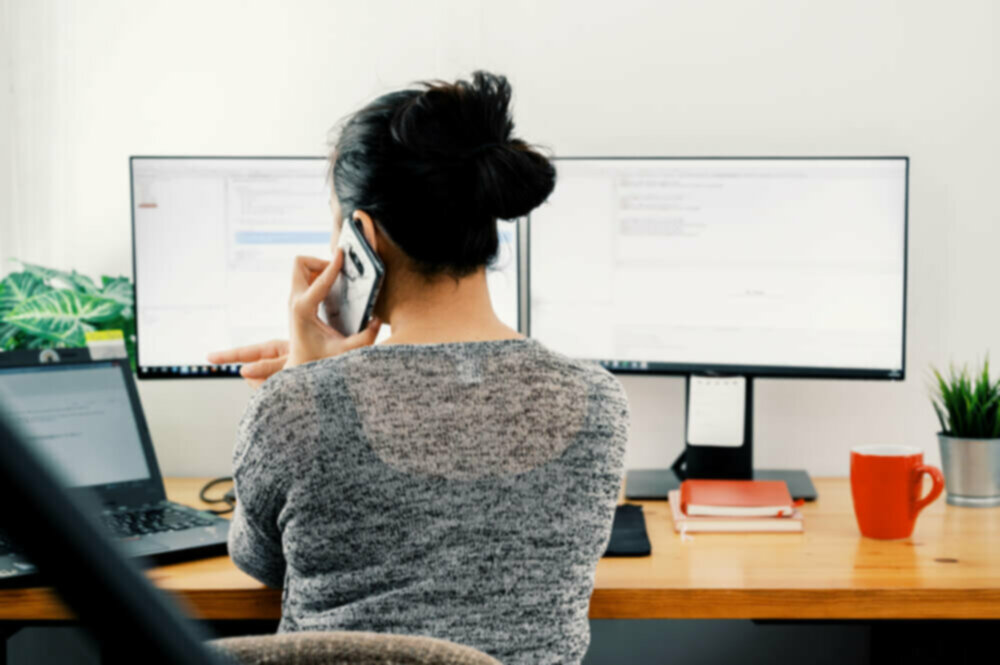 James Crossland
Digital Marketing Manager|Kerv digital
Published 06/07/22 under:
Insurance Technology: Understanding The Possible…
Everything you ever wanted to know about insurtech but were afraid to ask… the technological trend that's disrupting the Insurance Sector
If you're the CEO, CFO or CTO of an insurance firm, looking to keep their organisation ahead of the competition in an increasingly competitive market, then you've no doubt already come across the term fintech.
Did you know there's a 'sub' term to fintech though? A term for Insurance technology that's currently disrupting the Insurance Sector… Insurtech.
Insurtech isn't yet as mature as other technologies but it's already making waves, both in terms of UX (user experience) and back-office functionality.
What Is Insurtech?
Insurtech is a portmanteau of 'insurance' and technology'… insurtech, inspired by the phrase fintech.
It refers to any technology used to innovate or disrupt the insurance sector.
The driving force behind insurtech in tech companies and VC's (venture capitalists) is the belief that the insurance sector is ripe for innovation and/or disruption, with an over reliance on legacy systems and decades old processes.
Insurtech focusses on exploring solutions that larger insurance organisations with higher levels of organisational debt  might be reluctant to pursue, such as hyper-customisable cover (as opposed to a one size fits all policy), social insurance, mobile apps, AI or using new data sources from IoT enabled devices to more accurately price polices based on individual behaviour.
Understanding The Goals Of Insurtech…
Insurance is an old industry… one of the oldest and most well established in fact.
It's for that reason that the most successful insurance organisations have been those that have been in existence the longest, with deep pockets to ride out unexpected pay outs and the experience to weather down turns in the market.
Typical business practice for these established organisations is to use broad category actuary tables to assign 'risk' to prospective policy holders with premiums calculated to ensure even the highest risk of categories remain profitable for the underwriters.
The problem that approach has always had however is that these risk categories have been so broad that many people have had to pay far more than their individual circumstances might suggest… but insurance companies have never had the tech capability to analyse data on a granular level of the individual.
The modern consumer also doesn't want to have to fill in dozens of pages for a simple holiday insurance policy… They want to be able to buy it with the clock of a button on a web portal or app.
That's where insurtech is kicking in.
It attempts to tackle this data issue head on, using input from completely disparate data source and taking on big, established companies, disrupting the market and growing their market share by offering solutions to their customers larger insurers aren't equipped to.
Such data sources might include GPS tracking in cars, black boxes that monitor speed driven correlated with local speed limits and many other IoT devices.
With this tech, insurance companies can build much more granular groupings of risk, which in turn allows them to price their polices much more competitively.
Insurtech isn't just about more efficient pricing models though (although that's always a great start). A lot of start-ups are using deep learning trained AI systems to automate tasks traditionally handled by insurance brokers to better underwrite polices for individuals.
From a UX perspective, there's also a lot of advantage to a user being able to see all their polices within one app rather than requiring separate log in and policy details per cover with a company as would traditionally be the case.
Many of these new start-ups have also taken this granular approach to the extreme, offering insurance on micro-events such as borrowing a friends van for the day or housesitting for a weekend.
These business practices are no longer predicated on a 'one size fits all' model.
What Does Insurtech Look Like In The Real World?
In practice, insurtech can broadly be separated into two separate categories… the technology led components that form the building blocks of insurtech and the solution led components that drive the demand for it.
The Technology Led Components Of Insurtech…
Artificial Intelligence: We've talked A LOT about AI in the past (as our data team are so awesome at it) so we wont belabour the point here but in terms of insurtech, AI can automate many manual functions that would previously have required several staff members to complete… all whilst being a lot more accurate.
Machine Learning: Insurance companies have always collected enormous amounts of data on their policy holders… however… being able to draw actionable intelligence from that data, from details filled in on polices at inception right through to incident reports of claims, has been a challenge.
With a layer of ML (machine learning), all that data can be easily analysed and risk modelled to better calculate premium amounts and predicting likely demand/claims.
Internet of Things: As already mentioned, IoT enabled devices are any 'real world' device that can access the internet and provide data about the user.
In terms of the insurance sector, that data can be collected and used for risk analysis to better tailor their policies to individuals.
Take the example of a black box provided to a young, 17yr old driver, just passed. The tracker can measure their speed (in correlation with local speed limits) where and when they use the car, braking patterns and a whole host of other indicators that can be used in risk analysis.
In fact, a certain 'style' of driving can even be made a condition of the policy.
It's the same with wearable tech.
Things like Fitbits or Apple watches can monitor the wearers health and identify patterns of risk, with insurance companies even able to, potentially, offer discounts for the use of such a device.
Drone Technology: It's becoming increasingly common within the insurance sector to utilise drones for the surveying of difficult to reach properties or other dangerous locations.
Especially places at risk from collapse, earthquakes, flooding, erosion or storm damage.
Blockchain: No… we're not talking about Bitcoin!
Blockchain technology is capable of so much more than crypto and insurtech really leans into that. Using blockchain immeasurably improves data security standards and builds a level of trust between the insurer and the insured… as well as reducing the cost of transactional expenses.
It can free up business critical staff away from mundane tasks, process claims much quicker than a person ever could and also improves the quality of data being collated.
The Solution Led Components Of Insurtech…
Appetite Solutions: Appetite solutions can better help insurance brokerages find policies much better tailored to a specific client, searching across a wide and disparate choice of underwriters.
The ability to provide a hyper-relevant policy to a potential client obviously has huge sales potential but it also improves efficiency, both in sourcing clients and in claims pay-outs, with risks being accurately accessed.
Payment Solutions: Perhaps one of the most common but also manual of processes in any insurance organisation (as well as the easiest to automate) is the taking of premiums and payment of claims.
An insurtech payment solution would automate those systems, for a more efficient, speedier system with reduced levels of error.
Quoting Solutions: One of the most longwinded and frustrating aspects of setting up insurance for the end-user has always been the quotation stage. "When was that date again?" Where are those documents with that info on?"
Quote based solutions allow insurance agents to efficiently and quickly upload a lot of data into the system which can then quickly return a pre-approved quote, cutting down the waiting time for both the agent and the customer.
Know-Your-Customer Solutions: Insurance companies, Reinsurance companies and Insurance Brokers all have a duty to prevent fraud. One of the active steps they take to towards that goal is something known as a KYC Process (Know-Your-Customer).
Collecting, storing, analysing and confirming enough data to confirm someone's identity means a lot of information needs to be stored, in a safe and compliant manner.
Enter insurtech again…
Some insurtech developers have been using blockchain to develop prototype software capable of storing customer identification details from local and central government authorities.
That means insurers can obtain almost instant verification on potential customers, drastically reducing the levels of fraud.
Claim Management Solutions: Another uses insurtech developers are putting blockchain technologies too is in creating a form of standardised claims paperwork which can be evaluated by underwriters or claims handlers in real time.
This type of 'paperwork' can also utilise other smart contract features to ensure their execution is both flexible and transparent for both parties.
Smart Contract Solutions: Smart contracts are contracts and documents that have automated protocols embedded within them making is a simple matter for them to be authenticated, negotiated and, if necessary, even enforced.
For instance, in the case of a life insurance policy, an insurtech solution smart contract could be designed to look through death registers online, ascertain customer ID and the validity of the claim and execute a pay out with no intervention from a claims handler or the need to disturb a grieving family with paperwork… the money could just arrive in a designated account.
Why Has Insurtech Become So Important Recently?
Traditionally, the insurance sector has been a highly regulated industry filled with thousands of manual processes, lots of paperwork and a swathe of moral, legal and fiscal obligations.
However…
Insurtech is disrupting that traditional market and is starting to automate many of these processes and obligations, increasing efficiencies and making the pricing of policies much more competitive.
One of the biggest changes it's instituting is in risk categories and actuary tables. There's a growing sentiment in the sector that other people's risk categories shouldn't affect your premiums.
Insurtech is empowering a hyper-level of personalisation, tailoring health, finances, lifestyle polices to the individual rather than broad marketing trends.
Claims can be settled quicker, with a crash occurring on one day and payment being made for it the next, thanks to improvements in the underlying infrastructure.
The reputational benefits that gives to a firm are hard to quantify.
Technology and automation is improving all aspects of our lives and insurtech looks to do the same.
Pushback Against Insurtech
We can all agree that many of the disruptions insurtech is bringing to the sector are long overdue but, despite that, many established insurance firms are still reluctant to adopt the efficiencies it can bring.
We've mentioned several times how heavily regulated insurance is around the globe, with many local, national and worldwide jurisdictional standards that need adhering too. That means the insurance organisations that have been trading for a long time have done so by being incredibly cautious, slow to innovate, slow to adapt and slow to change. Many firms will shy away from working with start-ups… let alone start-ups in their own sector extolling the virtue of disrupting a relatively stable (if moribund) market.
That's a problem for insurtech, as many of the start-ups pushing this technology will need the support of established insurers, relying on them to handle the underwriting and management of catastrophic risks.
The insurance sector isn't an easy one to disrupt.
It's massively regulated, with strict legal (and ethical) responsibilities and regulations. Those regulations cause a lot of established organisations to be wary of using insurtech.
In their mind, change should take time, with risk reduced to a minimum, if not down to nothing. From the regulations around handling sensitive customer data or underwriting policies accurately to ensure an ROI, right through to ensuring 100% uptime on their systems, it's maybe not so surprising that many insurance organisations are avoiding the benefits insurtech can bring.
One of the biggest barriers to a widespread adoption of insurtech has been the issue of privacy.
The problem comes from distributed ledger technology, shared across multiple organisations, locations and databases to keep track of credit scores.
The data constantly changes, posing huge issues with some local data protection laws. It's not just on a local level though. If there are international elements to the organisation then different regulators might have different approaches to distributed ledger technology management… all of which will need to be adhered to.
However, due to how collaborative the technology is, it's often decentralised, meaning no single organisation can be held fully accountable for it if a dispute arises.
Not to end an article on a down note though, whilst there may be obstacles to overcome, no one can deny insurtech is changing the insurance sector. If you're interested in learning more about how to stay ahead of the competition then feel free to get in touch below.
Related Articles
You might also be interested in
Have a question?
Leave your details and a member of the team will be in touch to help.