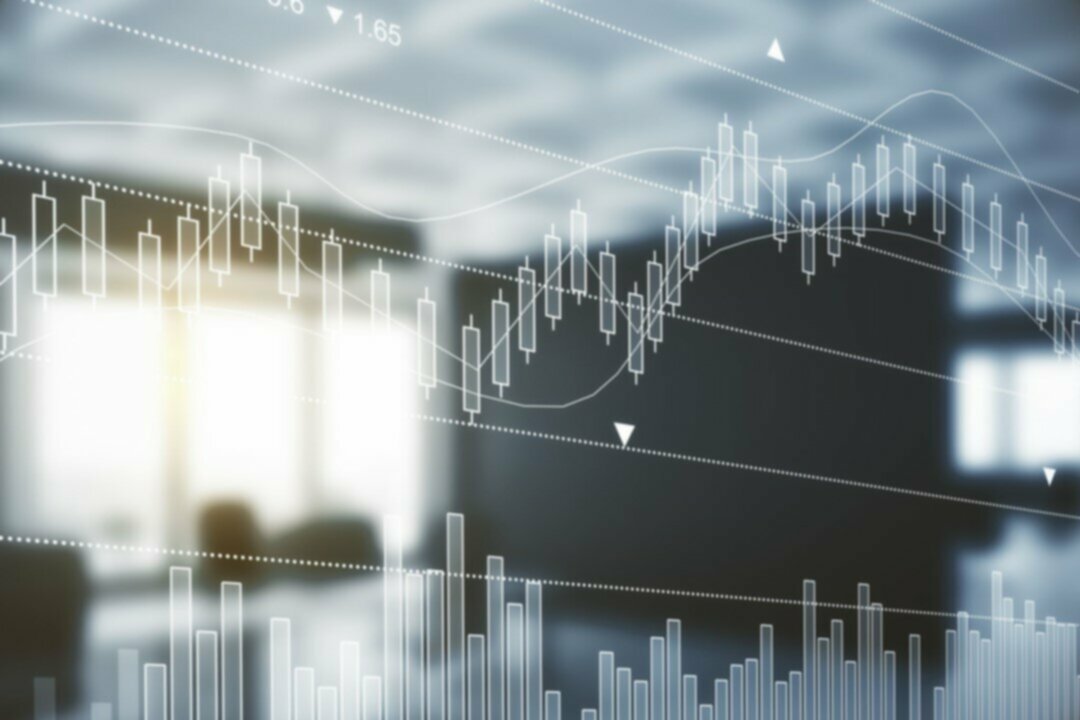 James Crossland
Digital Marketing Manager|Kerv digital
Published 06/07/22 under:
Financial Technology Understanding What's Possible?
The key to understanding fintech is realising it's not about crypto-currencies or blockchain security but in improving the User Experience for both the organisation and client using it
Fintech, or financial technology, is an increasingly common phrase being used to describe any new or innovative 'tech' that automates, or somehow otherwise makes more efficient, the execution of financial services.
Broken down to its most simple elements, fintech is designed to help organisations (and their clients) make their financial operations more efficient and secure through the use of specialised software's, AI, machine learning or other advanced tech.
When the phrase fintech was first coined, it tended to only be applied to 'financial technology' involved in the back-end systems of financial institutions but it's scope has widened in recent years to also include more client-based solutions (be it customers of a bank or the member accountants of a membership organisation).
Nowadays fintech spans multiple different sectors, industries and occupations, from central Governments or retail banking right through to Nonprofit organisations or the education sector.
It's also come to represent more advanced financial technologies such as crypto currencies.
Making Sense Of Fintech
Any new technology when it's first introduced will seem daunting, especially if proponents of fintech start waxing lyrically about bitcoin and block chain security but ultimately it's no more complicated than improving the user experience of both an organisation and their clients.
Since the advent of the internet, financial services have been getting more complicated. First it was online payments and now it's currencies not backed by any nation state (Bitcoin). Fintech covers all of that as well as the 'simpler' services such as automation software, hyper-automation, CRM systems, money transfers and stock trading technologies.
Many of those are needed or are available in other sectors as well but when falling under the umbrella of 'fintech' the financial aspect of the tech, and all the complexities and security concerns that go with that, are kept firmly to the forefront.
Fintech has also folded into itself a lot of new technologies that may be found elsewhere. Things like artificial intelligence, machine learning, predictive science etc. Anything in fact that can take the guesswork out of making a financial decision.
How much better to rely on an advanced AI to decide if a new small business loan should be offered rather than the decision being left to an agent sat across the desk from a nervous prospect explaining why their business will be the next big thing.
You'll also find organisations that are early adopters of fintech using a lot of advanced customer service technology like chatbots with AI customer interfaces to help out clients with repetitive tasks whilst keeping their staffing costs down.
Money transfers, smartphone transactions, Apple Pay, crypto currencies, online banking, online credit applications, automated credit approval/rejections and remote management of investments are all types of fintech available in the modern world and if that list makes you want to scream 'no more' then fear not, there's plenty of Transformation Partners out there who have specialised in fintech and will be happy to help (cough, Kerv Digital, cough).
Real World Applications Of Fintech
So as we've already mentioned, fintech has become rather ubiquitous in the modern world.
It's there as both a threat and an added level of security to established organisations; the security of keeping them relevant in a constantly shifting market and the threat of shaking up entrenched or obsolete financial processes that need replacing with more dynamic and efficient functions.
The uses to which fintech could be put are only limited by yours and your transformation partners imagination but some examples might include:
A retail store offering short term loans with immediate credit approval for large items, bypassing the credit card companies
Automated mortgage application and approvals using AI, cutting out the need for manual approval by staff
The IMF even recently suggested the possibility of offering loans to individuals in the developing world not based on their credit history, but based on a deep analysis of the shopping data stored on their smart phones
Basically, any aspect of the finance sector… or that even comes close to touching on 'something' to do with finance, is a good candidate for a fintech transformation, whether it be something that's always driven clients insane that could be improved upon or a back-end system that's still done manually because 'that's how we've always done it'.
Who's Currently Using Fintech?
There are currently four (very) broad categories of people that have been early adopters of fintech.
Financial instructions for their backend processes
Financial institutions for their client engagements
Small businesses and start ups for their backend processes
Millennials
Fintech has made possible mobile banking, better financial decision making, better business intelligence analytics and the decentralisation of the entire financial sector, all whilst still in it's infancy, easily explaining why so many organisations have embraced it. Then, on the other end of the scale is it's widespread use by the general public.
It's an oft overused cliché but the younger someone is, the more likely they are to be comfortable using fintech.
Almost all consumer targeted fintech has been developed for millennials for a reason and as that demographic gets older (and starts to earn more) the investment in fintech will only increase.
However, it's too easy to say older generations aren't interested in fintech because they can't or won't understand it. It could just be fintech hasn't been deployed yet to solve the types of problems older generations might be dealing with.
Before fintech a small business owner might have had to (and possibly still does) go to their bank manager, cap in hand, for an injection of capital. If they wanted to offer credit to a supplier, they'd likely prefer a personal relationship with them.
Whilst fintech hasn't completely replaced those interactions, as it becomes more widespread, more credence will be given to AI driven business intelligence and less on 'gut feelings' about someone.
An unexpected but welcome benefit of that being the elimination of gender/ethnic/religious bias in financial decision making processes.
The Future Of Fintech
The status quo financial institutions have enjoyed up until now has always involved a high degree of centralisation, each organisation offering a wide range of financial services under the aegis of one brand, from mortgage lending, right through to financial trading on Wall Street.
The future of fintech will completely disrupt that business model, allowing organisations the flexibility of unpacking previous offerings and parsing them out individually themselves, effectively cutting out the middleman.
As previously mentioned, if a retail store can offer a microloan on the spot, independent of a bank or a credit card company, it makes the entire transaction more streamlined and efficient, saving time for the customer (with an instant decision in store) and avoiding financial fees the store may have previously paid to the bank.
In the coming years (and to a certain extent it's already happening) fintech will appropriate more and more of the traditional financial control away from bank tellers, bank managers, brokers, traders and salesmen by automating their decision making whilst enabling said processes on mobile devices using hyperautomaion and AI tools for instant accessibility.
What's interesting about the future of fintech however is who will be in control of it.
Previously, with the advent of new technologies, young start ups (think Uber or Airbnb), have completely outclassed entrenched competitors as they've had too much organisational debt to effectively compete.
This time around though the banking institutions have paid attention and have been investing heavily in fintech themselves… Apple Pay or AI automated decision making on loans being two perfect examples, both now available on an individual's mobile device.
Competing with fintech-inspired start-ups offering a new and truly innovative experience though will likely require a lot more than a simple cash injection.
Making the most out of the possibilities created will require imagination, meaningful changes in thinking and the ability to completely pivot an organisations direction in line with sector trends.
Related Articles
You might also be interested in
Have a question?
Leave your details and a member of the team will be in touch to help.