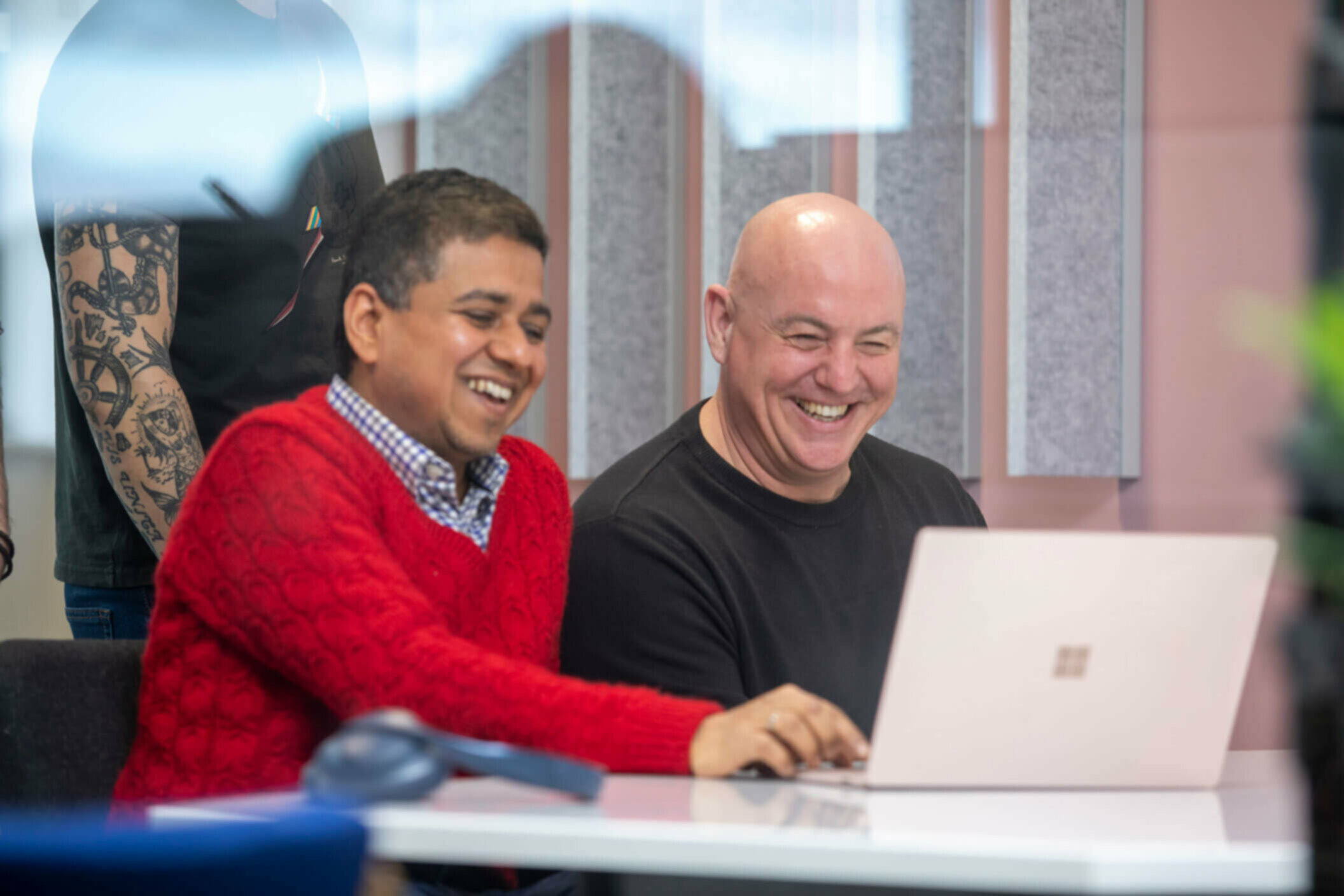 What Are The Different Types Of Cloud Licensing Agreements?
James Crossland
Digital Marketing Manager|Kerv digital
Published 06/07/22 under:
Are you considering an ELA, a BYOL or PAYG cloud licensing model? Do you know the difference, and which will work out better for your organisation?
If you're reading this, then you've most likely clicked a link online somewhere to learn more about cloud-based licensing agreements.
Cloud migrations are probably one of the most interesting business/technology topics around but, unfortunately, you can't have a cloud migration without cloud licenses and cloud licensing agreements, shall we say… are less interesting.
There's a host of fascinating cloud-based subjects we could discuss, machine learning, AI, CRM management, volunteer management systems, low code/no code apps… but none of them can happen without first having the right cloud licenses in place.
That means, if you're an SME or enterprise level organisation, looking at a cloud migration, licensing is probably one of the first things you'll start to research (which is most likely how you ended up here!)
The problem with discussing cloud-based licensing agreements though is that for every sentence we write, we almost always end up needing to elaborate on about seven different terms within it.
It sometimes feels like the cloud vendors (AWS or Microsoft for instance) try to keep things as confusing as possible.
So, rather than  dive straight into a fact based, 1,000 page strong document, with all the fine print laid bare, we thought we'd take things back to basics and discuss the different types of Cloud Licensing Agreements available on the market today… and if you're still hungry for more you can always give us a call for a free consolation on the best route forwards for your organisation.
Bring Your Own License – The BYOL Model
DEFINITION OF A BRING YOUR OWN LICENSE AGREEMENT
A Bring Your Own License is a licensing model that will allow organisations to use all of their licenses flexibly, so in the cloud or on-premise. It's about making the most out of your existing investments into on-prem licensing whilst still getting to benefit from awesome cloud-based services.
WHAT DO YOU GET WITH A BYOL AGREEMENT?
Flexibility – Due to their flexibility, organisations can easily switch between services with a BYOL agreement. All without needing to worry about managing multiple licenses across various platforms or services.  
Lower Upfront Costs – The ability to both share and migrate licenses when you need to upscale your software needs is a huge benefit to saving costs. A BYOL model massively mitigates that by avoiding the issue of paying for multiple, concurrent licenses across different services and platforms.
Freedom of Use – BYOL gives an organisation a lot more flexibility over how they use a service, perhaps only needing specific parts rather than the whole.
Better Reporting – With everything being managed in the cloud, and copies of licenses no longer being needed, tracking your validity and usage becomes a lot easier! As an example, imagine we're migrating you to Microsoft Azure. Microsoft have enabled their users the facility to bring over their current Windows Server Licenses and SQL server into any cloud-servers being managed in Azure.
See, the main issue with a lot of traditional software licenses is that they can be rather restrictive in what you can and can't do. They're often tied to very specific servers or types of servers, which means you can't re-use it after a cloud migration without violating a host of licensing t&c's.
The BYOL model gets you around that by allocating your resources on a much more flexible basis.
WHEN TO CONSIDER A BRING YOUR OWN LICENSE MODEL
BYOL agreements lower the cost and minimise your risks when making a migration from on-prem to cloud by utilising any existing licenses you already hold… so are a good choice for anyone going through their first cloud migration.
Pay-As-You-Go Licensing Agreements
Exactly as it sounds, a Pay-as-you-Go cloud Licensing agreement is a payment method that only charges you based on your organisation's usage.
The biggest benefit to pay-as-you-go licensing agreements is that there won't be any wasted resource.
You're literally only paying for what you use, as opposed to other models where you're paying for resources that you might/might not ever need.
Most pay-as-you-go vendors provide their services by allowing their end users to scope out and architect the virtual machines they need, with the users selecting the CPU, memory, storage, network capacity and security level they need to run their environments.
Breaking down pay-as-you-go cloud licensing agreements further, the three main uses it'll be put to are…
IaaS – Infrastructure-as-a-Service, when under a Pay-as-you-Go agreement, is on a per use basis, normally by the hour, week or month although some vendors also charge based on the amount of VM (virtual machine) space used.
PaaS – Platform-as-a-Service, under a PAYG model is typically priced per app, user or gigabyte of memory consumed per hour. Microsoft is one of the only vendors that provide a per-minute pricing structure for its PaaS services, which, depending on the use it's put to, can equate to large savings as well as maintain the state and configuration of your VM's… you only pay when they're 'switched on'.
SaaS – Software-as-a-Service, under a PAYG model can be priced on a wide variety of features such as storage capacity, with many vendors offering this as a 'go to' choice.
Cloud Subscription Licencing Agreements
Perhaps one of the simplest models to wrap your head around, there are never the less hundreds of different types of subscriptions available so choosing the one best suited to you can be tricky.
In essence it's an agreement to use the vendors cloud platform and or some of their services/apps, which will then accrue a set fee, usually on a per user basis.
There are often trial subscriptions available, but these will expire after a set amount of time where they'll then normally revert to a paid subscription.
It's possible for an organisation to have multiple different subscriptions for various different vendors and or services so costs can quickly mount if your licensing agreement isn't optimised correctly.
Enterprise Licensing Agreements
Also known as ELA's or EA's,  enterprise licensing agreements can offer huge discounts for large organisations that can afford to pay for a set number of licenses up front.
ELA's can be great value for large organisations (typically those that will need over 500 or more users) with a mixture of cloud space and services agreed at the start of the contract. With that many users, rather than having to mess around with hundreds of different PAYG or BYOL agreements, an ELA streamlines the whole process organisation wide, with easy to understand (and predictable) payment plans to keep the accounts team happy.
Related Articles
You might also be interested in
Have a question?
Leave your details and a member of the team will be in touch to help.