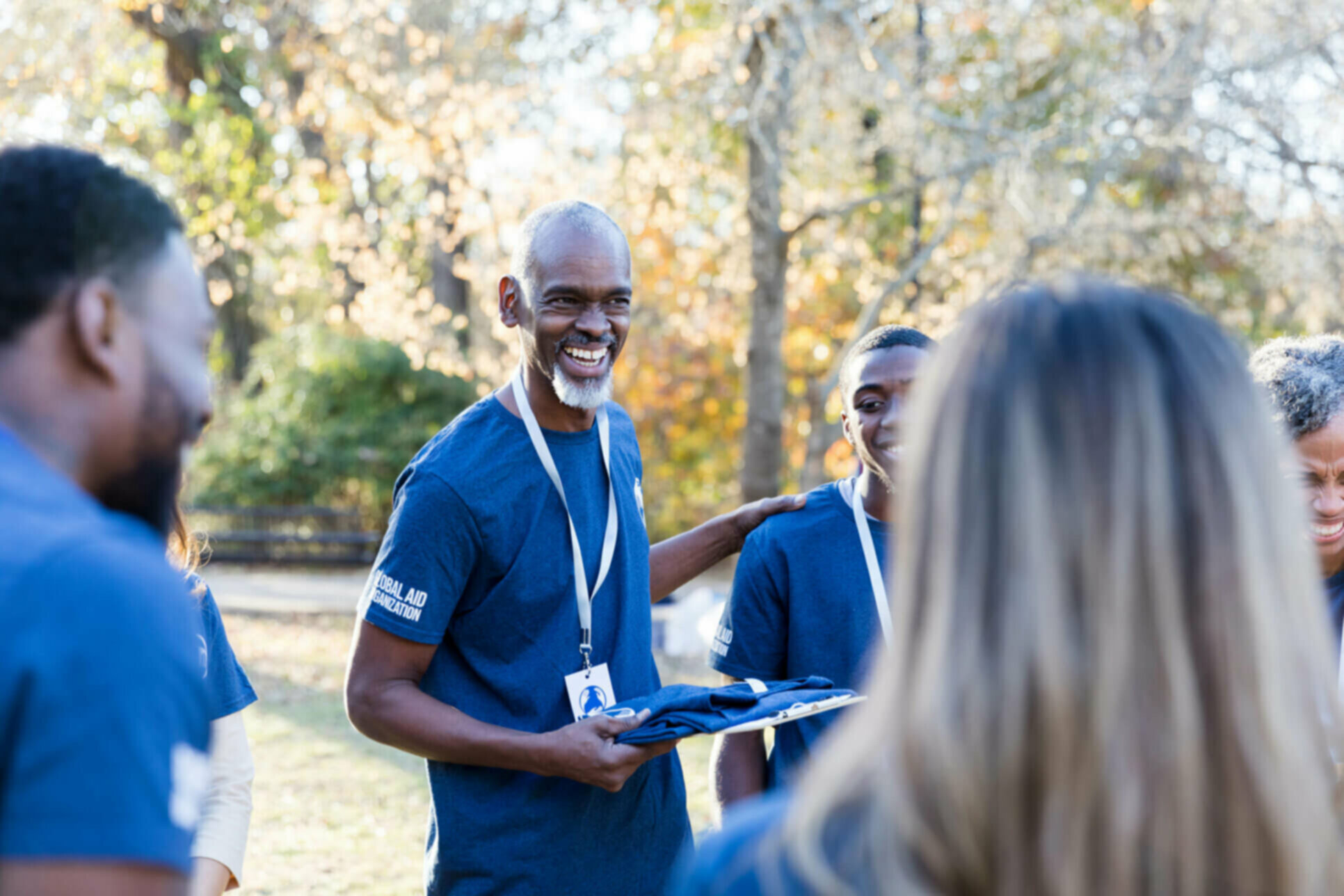 Tips & Tricks To Creating Successful Volunteer Management Systems
James Crossland
Digital Marketing Manager|Kerv digital
Published 06/07/22 under:
A volunteer management process needs to save time & money whilst empowering the volunteers
Most NonProfit organisations couldn't exist without volunteers. Even if they can their fundraising (or other vital activities) would be severely curtailed.
And yet, many charities still have only a basic (or even non-existent) understanding of how their volunteer management processes work.
That flaw have been particularly highlighted in a post COVID-19 world, with an increase in volunteerism combined with a need to effectively manage workers remotely.
An effective volunteer management system is vital then, in managing your volunteers.
If set up correctly a volunteer management system can increase volunteer engagement, reduce volunteer churn and most importantly, free up volunteer administrators from the hum-drum, day to activities of managing volunteers and let them get on with the work that can really make a difference to your chosen cause.
Where to start though?
The secret to any successful volunteer management system is, before you begin, to set out very clear and achievable goals.
This will help the entire process keep on track with everyone involved knowing where you're heading and why.
Those goals could include:
Increasing volunteer acquisition rates
Reducing volunteer churn
Improving volunteer engagement
Improving communication channels between your organisation and its volunteers
Attracting new donors
The best route for both increasing volunteer acquisition rates and decreasing volunteer churn is to ensure an engaged volunteer base.
Volunteers who actively engage with your organisation will obviously be less likely to churn but also be much more likely to become outspoken advocates for both your organisation and cause, helping with volunteer acquisition and most importantly, the long-term goals of your charity.
The flip side to that is one of disengaged volunteers, who can cost both time and money in terms of managing them, training them and then trying to retain them.
The best way to achieve an engaged volunteer base, on any kind of large scale, is to have a modern, automated engagement portal for your volunteers to engage with you on and for you to be able to  communicate with them on a day to day basis.
It should go without saying that this kind of portal is also particularly effective at communicating with your volunteers remotely, especially if they happen to be scattered geographically.
An online volunteer management app/system is great for driving engagement as it's a cheap and easy way of communicating with your volunteers en masse.
It's also a great place to drive engagement:
Your organisation could offer incentives/rewards through the portal for those that have donated their time
The benefits of instantaneous communication should never be overlooked for encouraging an engaged volunteer base. If someone's prepared to donate their time (and likely money) to your cause, then nothing will leave them feeling less appreciated than not hearing from you from one month to the next.
Another benefit to an online portal for managing your volunteers is that you can also enable communication amongst themselves. Nothing builds a sense of community and camaraderie like the ability to make friendships with like minded people.
An online portal will also allow for your members to create and customise a profile. That profile could include a list of skills that may be useful to your Non-Profit.
Running an event in a foreign country? At the click of a button you can search your volunteer database for anyone with the relevant language skills.
Constructing a building?
With the click of a button you can search the profiles of your volunteer's profiles for anyone proficient in carpentry.
Nothing is more frustrating than wanting to help a charity but not know where to start. An efficient volunteer management process will make for a pain free, streamlined onboarding process of new volunteers, cutting down on the overheads of having to do it manually.
Automating your volunteer management systems means you can also integrate them with your Not-for-Profits CRM system which will allow for in depth and actionable insights on both your volunteers and donors.
We mentioned at the start of this article reducing administration costs.
Not-for-Profit organisations have a duty to spend as much of the money they've raised on their chosen cause as they can. To a lot of people that can mean avoiding any large outlays of capital.
However, a fully automated volunteer management system can massively reduce manual overheads.
Think for a minute about how many workhours go into the administration of new volunteers, completing paperwork, adding them to the CRM, onboarding them.
Now think how much additional work your staff could get done if that entire process became automated…
Creating and utilising an effective volunteer management system is an investment a modern Non-for-Profit organisation can't do without, especially in a post COVID-19 world.
People today demand instantaneous communication and the ability to make a difference at the touch of a button… your volunteers will be no different.
Get the system right and you'll improve relations with your volunteers, potentially encourage more donors (as most volunteers tend to be both), increase retention rates, get actionable intelligence and still reduce overall costs.
Related Articles
You might also be interested in
Have a question?
Leave your details and a member of the team will be in touch to help.