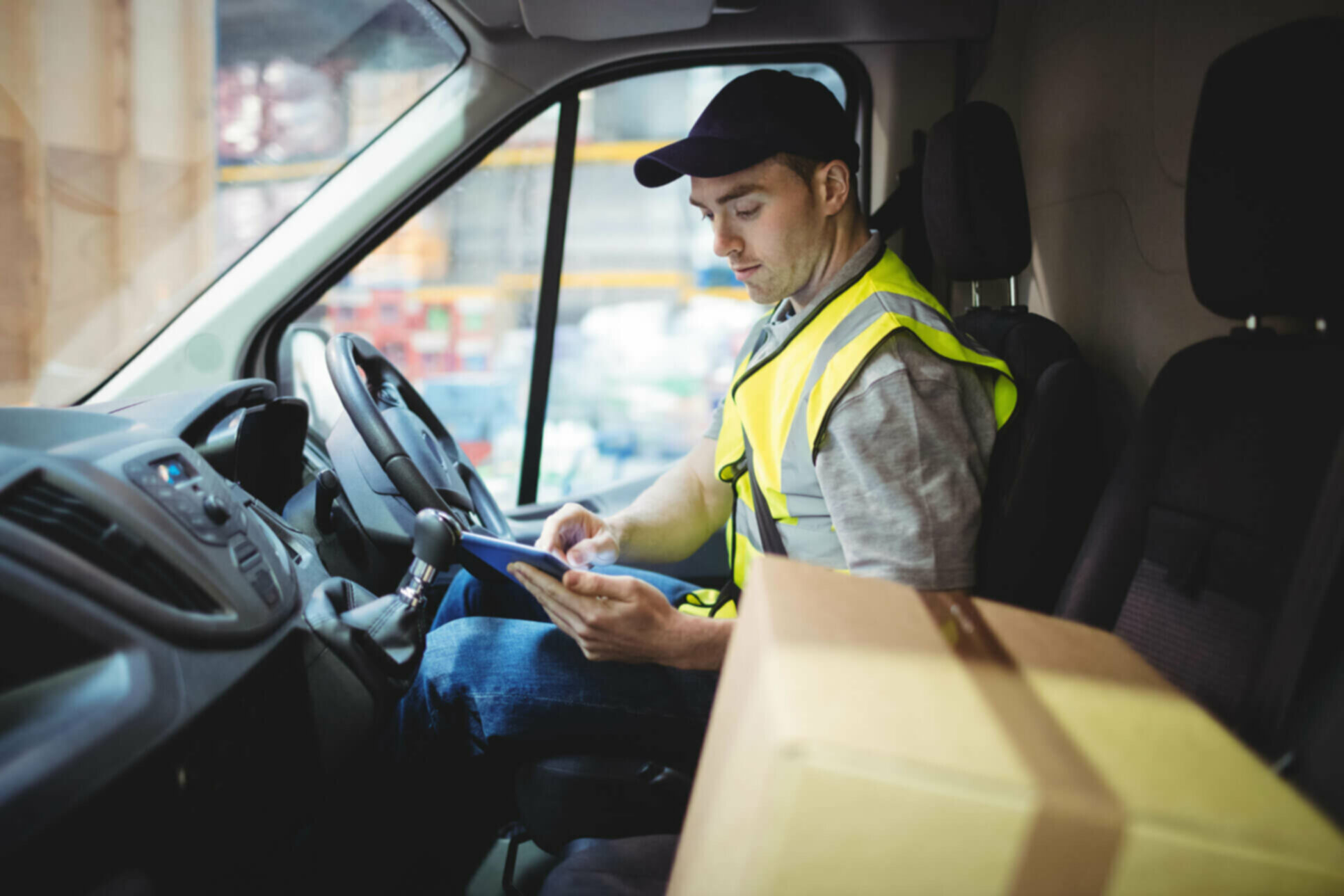 Supply Chain Digital Twins – The What, The Who & The Why You Really Need One Now…
James Crossland
Digital Marketing Manager|Kerv digital
Published 06/07/22 under:
The next Industrial Revolution is here… but this time it's a digital revolution and it's taking place in the Cloud.
Current expectations peg Industry 4.0 at being worth over £160B in the next four years as more and more organisations embrace the possibilities of digitisation and the cloud.
One of the biggest drivers of that growth in the manufacturing and logistics sector is Supply Chain Digital Twin technology, increasing efficiency and revenue as it improves the customer experience.
What Is A Supply Chain Digital Twin?
Supply Chain Digital Twins are detailed simulations or models of real supply chains, built using real-time data that are capable of forecasting success or failure based on suggested actions.
That data can be gathered from thousands of disparate sources but will usually include:
The Internet of Things (IoT)
Logistics databases
Vendor Data (CRM's, invoices, sales orders etc)
User Experience such as online reviews or customer service tickets.
From there, business analysts can better understand a supply chains behaviour, predict what to do in the case of unusual or abnormal situations and work to make the overall supply chain more robust, efficient and profitable.
Supply Chain Digital Twins can be put to a wide-ranging set of uses but some of the most common examples include:
Analysing supply chain dynamics and behaviours
Bottleneck discovery
AB testing of potential changes to the supply chain
Risk monitoring
Logistics planning
Inventory management optimisation
In-depth cash to serve / cost to serve analysis
What's The Difference Between A Supply Chain 'Digital Twin' And A Normal Supply Chain Simulation?
The first and biggest difference between the two is the level of detail.
A Digital Twin of a supply chain needs to be detailed enough to be able to analyse the entire supply chain and all it's myriad of interactions on the macro level… right down to the micro level of individual departments or even people in the warehouse.
It needs to enable, support and empower functions such as the accurate prediction of financial and SKU flows, demand variability identification, scenario testing and a whole lot more.
It should also be able to use live information feeds in its modelling, from IoT data to incoming shipping schedules to warehouse inventor levels. For the model to be accurate, the data needs to be as up to date as possible.
As well as live data feeds, the Digital Twin also needs to have configurable notifications so that users can be alerted to unusual or abnormal situations so as to respond to them in a timely manner. On top of the notifications, a Supply Chain Digital Twin should also support the creation of custom triggers, allowing the user(s) to create custom actions based on predetermined scenarios (for instance an item being out of stock).
Who's Already Using Supply Chain Digital Twin Technology?
Clearly the answer is… everybody should be using it… but the technology behind digital twins is still fairly new.
Early adopters that have incorporated it into their business model include global manufacturers, logistical and warehousing organisations and energy producers (oil and gas).
One of the biggest logistic companies to utilise the benefits Supply Twin Digital Twins bring is DHL, using it to create a digital twin of their warehouses in Singapore that receives real-time data from the 'real' warehouse to track performance and identify optimal storage solutions.
Another sector benefitting from Digital Twin tech is energy supply.
GE Wind Energy recently developed a digital twin for their of their 6MW wind turbines in the North Sea to help overcomes issues around correctly balancing the wind turbines loads under varying weather conditions.
The 'digital twin' now allows them to monitor critical temperatures they collate from virtual sensors on the digital twin to better compute the motors temperature, thus maximising it's performance and preventing catastrophic overheating.
Benefits To A Supply Chain Digital Twin
Supply Chain Digital Twins an do a lot, that's kind of the whole point of them… they're creating a 'digital twin' of your entire supply chain to allow you to better monitor and optimise its efficiency.
Optimise Supply Chain Processes Efficiency: A well designed digital twin, with the right data flowing into it, can help an organisation better understand pattens within their operations (good and bad) and then model the outcomes of different changes that could be made. It can calculate cost benefits, savings and possible ROI, all before any changes have been implemented. Digital Twins are also great in helping organisations plan their risk mitigation activities, allowing them to model and test different scenarios in a digital environment before rolling out to the real world, vastly improving organisational stability and profitability.
Identification Of Potential Bottlenecks: As digital twins provide a perpetual, end-to-end- view of the entire supply chain, it becomes incredibly easy to spot potential or existing bottlenecks in the process. That early identification allows for quick and efficient solutions to be implemented with the minimum of human interaction.
Accurate Forecasting Of Transportation And Warehousing Facilities: Supply and demand can be a fickle mistress, often affecting a supply chain's physical locations (such as warehouses) and the entire support system before anyone realises what's happened. However, using historic and real-time data, fluctuations to supply and demand can be modelled, predicted and planned for, without the need for testing unsupported theories in the real world.
Inventory Optimisation: No organisation wants to be holding too much excess stock, taking up room and valuable cash flow. The flipside to that however is that no one wants to have to explain to a client that they're currently out of stock either. Digital Twins can help organisations find where the correct balance is by utilising data from its demand forecasting functions, avoiding 'stock-outs' whilst also minimising overall warehouse costs.
Optimising Packaging Performance: A lot of the benefits we've discussed here focus on the macro, but supply chain digital twins are just as capable of focussing on the micro. As an example, it might highlight issues with a warehouses packing, analysing shapes and materials for a more optimal and more efficient process. As with everything else, changes can be modelled within the digital twin before roll out to ensure their likely succuss ahead of time.
How To Build A Supply Chain Digital Twin
*Shameless plug time – if you want a robust and cutting-edge Supply Chain Digital Twin then there's a contact form at the bottom of this page… go on, you know what to do…
However, if you were just looking for more info on how to go about creating one, then the biggest thing to remember is they don't, and can't, stand in isolation.
A Supply Chain Digital Twin needs to be able to integrate with all of an organisation's systems, be able to access, read and understand all its data and unite data flows whilst providing users with a usable macro and micro window on to the inner workings of the supply chain.
Any digital twin of a supply chain needs to be flexible, scalable and most importantly interoperable across multiple locations and divisions, integrating with a wide-ranging set of enterprise software, including:
Supply Chain Management
ERP
CRM
Business Intelligence
Transportation Management
Demand forecasting
Production planning
Inventory management
Biggest Roadblock To Creating A Supply Chain Digital Twin
The biggest roadblock in creating an efficient supply chain digital twin will always be bad or low quality data. To create a digital twin, data needs to be pulled in from a variety of sources and it has to be clean, de-duplicated with no 'holes' or blank spots.
Related Articles
You might also be interested in
Have a question?
Leave your details and a member of the team will be in touch to help.