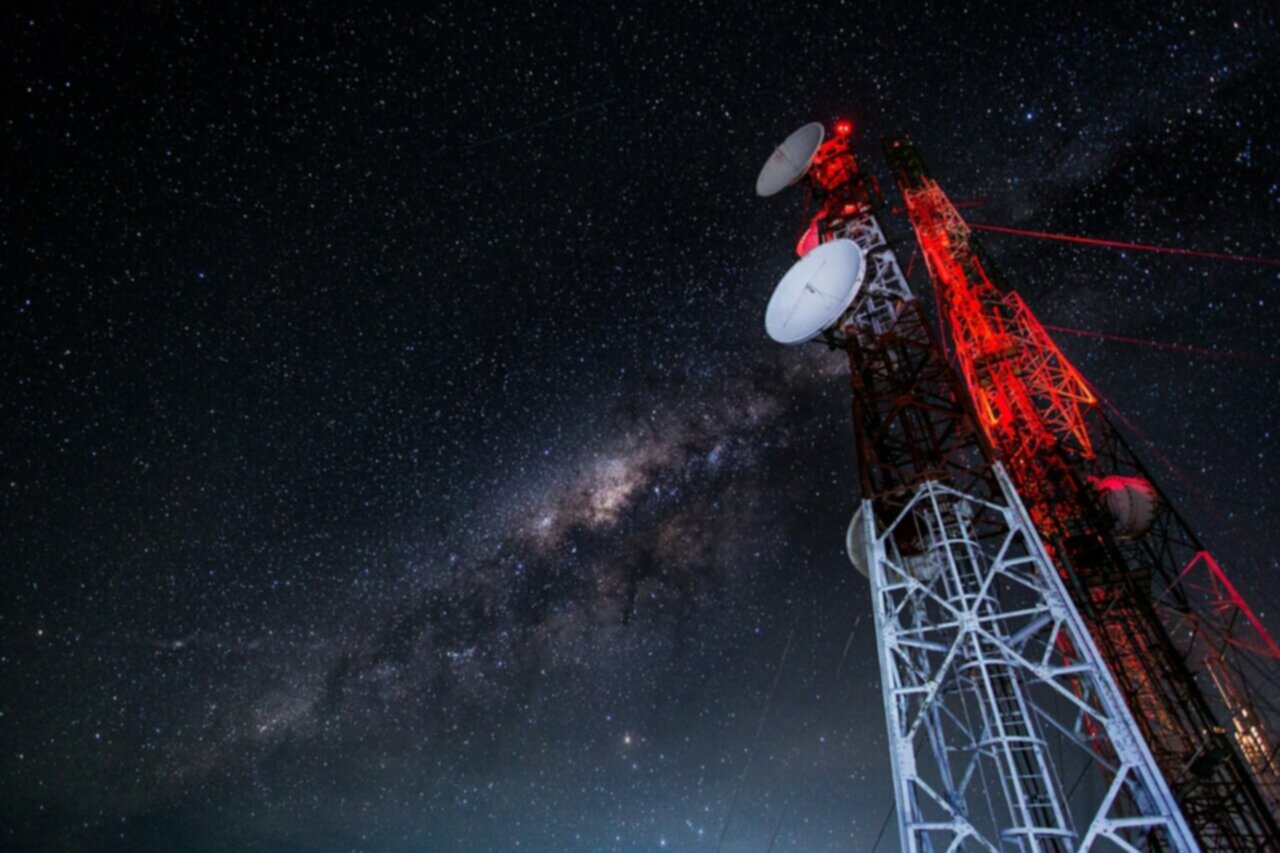 Supply Chain Control Towers – The Tech That's Changing Logistics Forever
James Crossland
Digital Marketing Manager|Kerv digital
Published 06/07/22 under:
Supply chain stakeholders are coming under increasing stress in the modern workplace, with the adoption of on-demand logistics driving ever increasing pressure for faster and more efficient deliveries.
That's why the phrase 'control tower' is becoming ever more prevalent when discussing the cutting-edge technology driving the growth of supply chains and the logistics sector.
In any supply chain, no matter what the sector, there's always been issues around visibility and order fulfilment, especially when referring to last mile delivery.
Issues around driver and route allocation, speed, inefficiencies, human error and more.
By creating a Supply Chain Control Tower, organisations can empower transparency across their entire supply chain, allowing for real time decision making (whether that be human or AI led), greater data collection on managing orders and, of course… greater profitability.
Supply Chain Control Towers; A Definition
What is a Supply Chain Control Tower though?
Due to the relative newness of control towers in supply chain management there isn't yet one, 'standard', definition agreed upon across the entire industry.
However, the points most experts within the logistics sector agree on are…
Any Control Tower should make the entire ('end-to-end') supply chain visible to the organisation running/managing it, with advanced AI decision making based on real time analytics, which should be able to easily monitor, manage and control business critical decisions across a multitude of functions, breaking down data silos and reducing/eliminating manual processes.
It needs a personalised dashboard, interconnected with all aspects of said supply chain, displaying key business metrics and events across it, end-to-end, allowing the organisation to more fully understand, visualise, triage and solve critical issues in real time.
What Should A Supply Chain Control Tower Be Able To Do?
A supply chain control tower should be an agile cloud platform, empowering an end-to-end visibility and control, supported by advanced AI and ML for improved efficiencies in running an organisations process.
The visibility provided should be both granular and actionable, whilst the control afforded to both AI and manual decisions should span the entire supply chain, to better aid in optimising fulfilment levels, reducing the cost of stock and mitigating real-time problems, all whilst increasing the OTIF.
Any Control Tower worthy of the name should be able to fulfil these functions for an organisation:
Real-Time Order Planning: If an organisation Is looking to improve the level of its customer service, then its control tower should be able to both accurately capture and then effectively leverage data in real-time.
Exceptions Management: An effective control tower will need to constantly ensure delivery of OTIF orders through, not just the tracking of supply chain milestones but also sending out correct notifications to the right processes or people if issues arise.
Granular Visibility: Most importantly, a supply chain control tower should provide granular visibility into each touch point of every single order, so that each one can be fulfilled in the most efficient manner.
What Are The Different Types Of Supply Chain Control Towers?
There are many different types of control towers, all being used for many different things. Before we get too far down the rabbit hole in categorising them, it's probably best to first of all differentiate between Analytical Control Towers and Operational Control Towers.
As we pointed out at the start of this article, control tower technology is new, with multiple names and definitions floating around in the sector.
For the purposes of this article, we've been focussing on operational control towers but there are some within the sector referring to analytic solutions as control towers.
This isn't necessarily wrong, as we said, the technology is new, but… we've been discussing operational control towers. Analytic solutions tend to consolidate and display data without allowing a user (or the AI) to act on the data being reported on, whilst an operational control tower does.
End-to-end visibility is important, but it's only one aspect of what a control tower should do and it's important not to forget that or confuse the two.
Whilst there are many types of control tower, all focussed on fulfilling particular processes, it's important to note each will be different depending on an organisations needs, which should absolutely be discussed with your solution developer… these are just some of the main examples…
Logistics/Transport Focussed Control Towers: Logistics and/or transportation control towers predominantly focus on offering visibility on all inbound and outbound logistics, ASN, deliveries, freight, costings, on-time-deliveries and other such details. However, due to their narrow focus on just transportation, they'd normally be acquired as an add-on within another Supply Chain Management solution.
Supply Chain Focussed Control Towers: Supply chain control towers, as their name suggests, focus on the end-to-end of the supply chain, offering visibility and granular control over all the internal and external functions involved in all processes. That means, instead of just focussing on order fulfilment, supply chain control towers offer control of purchase orders, inventory and manufacture.
Fulfilment Focussed Control Towers: slightly similar to a transport control tower, fulfilment control towers specialise in empowering the processes behind expediting orders whilst also reducing the cost-to-serve.
Inventory Focussed Control Towers: Control Towers designed to focus on inventory typically enable real-time insights into inventory management, with extra emphasis being given to preventing the over ordering of stock or, in the opposite direction, inventory shortages and stock-outs.
Supply Assurance Control Towers: Supply Assurance control Towers are designed to ensure a constant supply line is available, that more supply is planned for delivery so that an organisation never runs out and any other issue(s) related to such endeavours.
Benefits Of A Supply Chain Control Tower
End-To-End Visibility, In Real Time: As we've already mentioned (several times), the key to a good supply chain control tower is end-to-end visibility, correlating all data from the supply chain (including previously siloed systems and data) so that it can provide actionable insights, all on a personalised dashboard.
Predictive Analytics Combined With AI Decision Making: The flip side to end-to-end visibility is the ability to predict where issues may occur, bake in resiliency with smart alerts and allow AI decision making in real time to correct problems before they've even occurred.
Empowered Data Sharing: With the right permissions set, users can be granted access to the entire supply chain, reducing siloed knowledge and improving decision making across the organisation.
Issues To Consider When Building A Supply Chain Control Tower
We've talked a lot about end-to-end visibility and the control offered by control towers across the supply chain… in fact it's their primary benefit.
Problems can arise however when integrating multiple third-party applications into one view, especially if the supply chain is managed by several different organisations or third parties.
The 'end-to-end' view can then become more limited which will in turn affect the AI decision making processes and machine learning.
In summary, a Supply Chain Control Tower can offer huge advantages to an organisation, if the discovery process is completed correctly, integrations between different supply chain applications are configured correctly and if it truly is an end-to-end solution, backed by advanced AI and ML learning capabilities
Related Articles
You might also be interested in
Have a question?
Leave your details and a member of the team will be in touch to help.