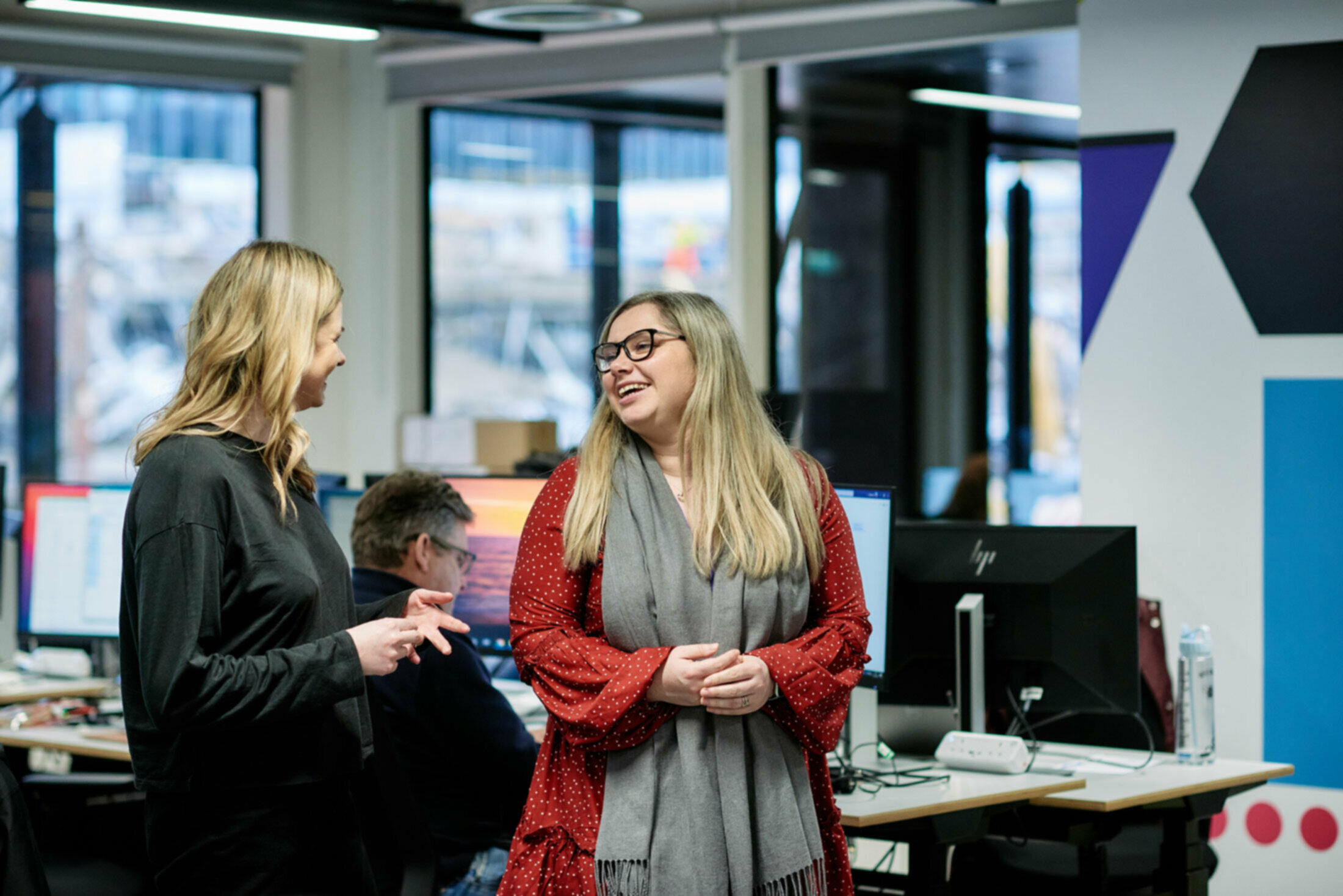 Six Back-Office Functions NonProfit's Should Be Using Robotic Process Automation For
James Crossland
Digital Marketing Manager|Kerv digital
Published 06/07/22 under:
RPA is helping the NonProfit sector achieve far more for far less!
All the old ways of managing and supporting the back-end processes (and to be fair the front end as well) of a NonProfit organisation are currently going through a huge paradigm shift.
In all honesty they have been for years, but the last year or two has massively accelerated that process and NonProfit's that are yet to adopt disruptive technologies like robotic process automation and AI are finding themselves falling further and further behind in achieving their goals.
We all know the back-office processes of a NonProfit are the backbone to any successful charity, supporting IT, HR, Accounts, Volunteering, Engagement and all the other goals necessary for a successful organisation.
More and more though, the CFO's, CIO's and CXO's (Chief Experience Officers) of these NonProfit's are realising that to stay relevant in a modern world they need to embrace digital transformation and a huge part of that will be fully integrated back-office processes that fully support all the organisations goals, making them as efficient and cost-effective as possible.
What Is Robot Process Automation?
Those back-end goals are all being met through the adoption of RPA (robotic process automation).
RPA is a type of software that makes it possible for a NonProfit to automate a slew of previously manual and repetitive tasks and workflows, reducing the time spent on them and freeing up staffing resources to focus on more mission critical tasks… doing much more for much less, by automating and replicating the steps a user would normally make when completing a specific task.
Examples of tasks that can be taken over by RPA bots include:
Vendor management
Most low-level finance tasks (certainly anything involving excel)
Maintaining accounts payable
Updating accounts payable
Donation management
Gift Aid submissions
Financial reporting
Volunteer onboarding
Volunteer management
Many NonProfit's we speak to are reluctant to spend time and money on RPA (or digital transformation at all), feeling the lion's share of the money they raise should be spent supporting their chosen goal(s).
However, over time, the implementation of RPA onto back-end processes saves on cost, staffing resources and time. Time in which staff can focus on the more important aspects of their roles, aiding the organisation more directly in fundraising activities.
RPA also helps reduce human error, resulting in more costs and time saved through not having to detect and correct errors.
Blockers To NonProfit's Adopting RPA
Many of things that people don't like about NonProfit's such as lack of engagement, perceptions of wasted money etc. can be fixed in the back-office.
Yes, there's an initial cost to setting up RPA (that pays for itself quite quickly) but it also frees up staff to deal more directly with donors, engaging with them and highlighting all the good their donations are doing for a chosen cause.
Over the last twenty years or so, most NonProfit's will have dabbled with digital transformation, most likely in the form of a large, costly and unwieldly ERP system that was promised to transform all core operations.
Whilst a good idea, with probably a few scatted positive results, most led to subpar user experiences, multiple systems that couldn't talk to each other and worst of all, expensive vendor lock-in's that left the NonProfit trapped in a contract for far too long.
Those legacy systems, siloed data and manual, disconnected (often paper-based processes) all have a huge impact on a NonProfit's ability to be cost effective and efficient, but without knowing what's possible the 'cure' may often seem too intimidating and far worse than the disease' itself.
There can also be a reluctance to try anything new after past digital transformation failures, leaving many NonProfit's stuck with not-fit-for-purpose legacy systems that do nothing in adding to a charity's fundraising goals.
How RPA Can Benefit The Back-Office Processes Of A NonProfit
RPA offers many benefits to a NonProfit, many of which we've already touched upon:
Reliably consistent results, free of human error
Much quicker and reliable delivery timings
Staff and volunteers can focus their time on work with much higher ROI's
Workflows are all documented which for many sectors (including NonProfit's) is vital for auditing and accounting purposes
Anomalies, red flags or trends in the data and processes can be identified much quicker
Most staff, when asked, will list manual, dull, repetitive tasks as their biggest source of dissatisfaction with their job. Automating those tasks so the same staff can more on more goal orientated projects has a huge lift on staff satisfaction levels, leading to big increases in productivity and retention rates.
Back-Office Functions That Should Be Automated
Accounts Payable: Most departments handling accounts payable will be woefully understaffed… in fact at many smaller NonProfit's the task likely falls on just one person, who will often be under a lot of pressure to do more with the limited resource they do have.
It's estimated that in any NonProfit's who have already adopted automation (in which at least 70% of invoices are received electronically) a single member of staff could process over 22,500 a year through their workflows. In NonProfit's yet to adopt automation that figure drops to less than a tenth of that!
Automation in an Accounts Payable department can eliminate all invoice data entry, all manual invoice handling and all the routing normally required in manual or even semi-automated workflows.
Once the basic RPA is in place, AI powered bots can also then be utilised to pull out and validate all a charities invoice data, match those invoices to purchase orders and/or proof-of-delivery receipts and submit invoices straight to the ERP platform.
Accounts Receivable: Continuing the financial theme, we get to Accounts receivable. Possibly one of the most vital departments withing any organisation, it's often also one of the most manual and time-consuming… perfect then for robotic process automation.
Even today, many NonProfit's will have their staff manually adding data from incoming purchase orders into one system, only to then also have to manually transfer that data to a different system.
It's a slow process that, because of the number of steps, is prone to a lot of human error.
Every NonProfit organisation will have its own way of handling Accounts receivable, but if we're discussing broad strokes, the disparate functions can normally be broken down to order processing, order fulfilment, invoicing and cash allocation.
RPA can automate all those processes, de-risking them all through the elimination of human error. Cash flow will also see a massive improvement as incoming orders are automatically captured, downstream documents are produced without human intervention and added straight into whatever ERP solution the NonProfit is using. That level of automation reduces an organisations days-to-pay time which speeds up the overall collection process and increasing cash flow.
New Employee Onboarding: A back-office function that often gets overlooked in terms of the amount of time it takes up is new employee onboarding.
The days of a job for life are long gone. Employees today expect a high degree of flexibility, accommodation and openness in any organisation they join… especially if that organisation is a NonProfit.
Whilst all that brings its own challenges to a recruitment process, it also means retention rates are a lot lower than they used to be… meaning onboarding processes are a prime candidate for automation, allowing HR teams or Talent Acquisition executives to focus on more important tasks.
Filling out employment forms, internal HR forms, the sending out of standard notifications, the chasing of signed documents, populating databases, running background checks… these are all relatively simple tasks to automate with a layer of RPA, letting staff once again focus on activities beyond routine paperwork with the added benefit of new employees receiving a seamless, hassle-free onboarding experience.
Existing Employee Data Management: Keeping staffing records up to date has to be one of the most manual and labour-intensive tasks faced by any HR team.
Data changes and data requests, especially in a larger organisation, will come flying in from multiple departments and multiple systems, likely with various stakeholders all expecting immediate actions.
Any time an immediate action is required then RPA should be a lead consideration. In terms of HR processes it can help bridge the gap between siloed systems, triggering notifications after certain pre-set actions and creating additional workflows to include all stakeholders as required.
IT Service Desks: The IT service desk(s) at a NonProfit will likely operate very similarly to those at other large organisations.
Service requests, incident management, problem management, change management, asset management and the accurate ticketing and reporting of these incidents… all of these are likely to occur on a daily basis. However, many of these problems will be resolved in a similar fashion and anything that's repeatable can be automated.
With RPA and a touch of AI, problems like the ones listed above can be tackled proactively, using intelligent automation (the combined us of RPA and AI) to foresee problems and creating triggers that will auto deploy fixes for them as they arise.
That move from a reactive toa proactive model is at the heart of robotic process automation.
RPA can be used to triage incoming requests, routing them to the correct queue or service desk.
Simple issues (like password requests) can trigger automated responses that follow the approved IT workflow. And dare we say it, a triggered response can even be set up to check anyone raising a ticket has tried 'turning it off and on again' first.
That hands off approach to triage, dealing with many low-level issues before a human ever sees a ticket, means IT teams can concentrate on issues that are generally business critical, saving the NonProfit both time and money and increasing the employee satisfaction levels of your IT teams.
Managing Fundraising Campaigns: Many of the above functions may seem self-evident, but there are many other uses a NonProfit can use RPA bots for, one of those being the set-up and management of a new fundraising campaign.
Before a new fundraising campaign can even begin, someone at the charity will need to pull past donor records, generate new marketing materials, contact both past and new donors, collate expected donor payment info and enter it into the accounting system, update old, possibly out of date financial data and ensure the existing donor database is current.
Most, if not all of those tasks, can be accomplished with the push of a button once a suitable layer of RPA has been applied over existing systems and processes.
Related Articles
You might also be interested in
Have a question?
Leave your details and a member of the team will be in touch to help.