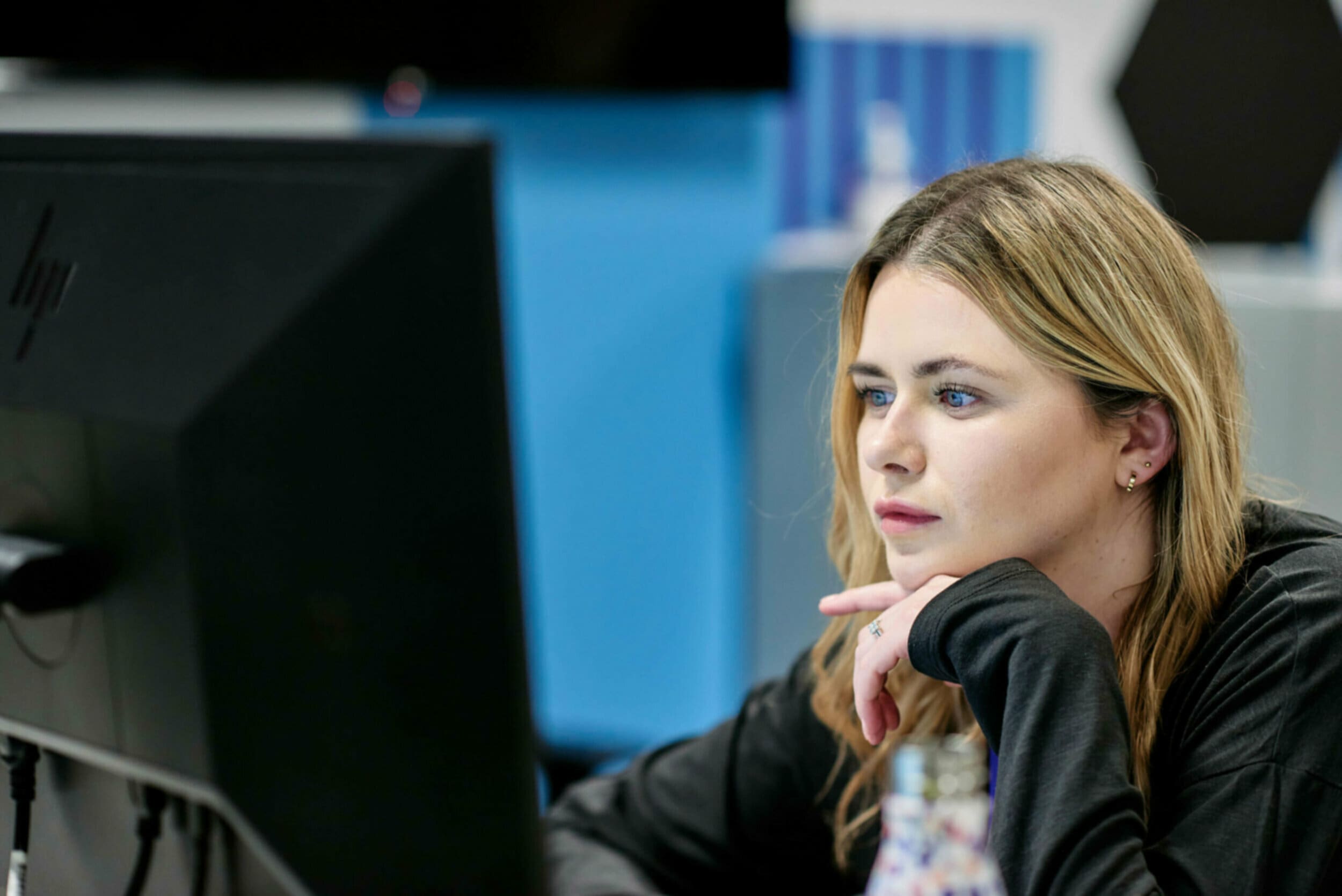 Sarah is Sad – Her Staff Aren't Finding New Members Or Engaging Existing Ones
James Crossland
Digital Marketing Manager|Kerv digital
Published 06/07/22 under:
Not to worry though… Kerv Digital have the answer to making Sarah happy again.
Meet Sarah.
Sarah is the director of a Membership Organisation. Her membership organisation requires a monthly subscription for some of its services.
Sarah has just found out her staff are struggling to spend time talking to their members. They can't engage with them in a meaningful way to keep them happy.
And worse… they don't have time to find new members.
Sarah's staff have been really struggling as they're really busy processing renewals, billings, manually updating membership information, creating new invoices, trying to check in with returning members, ensuring all information is GDPR compliant and somehow doing their daily tasks on top of all that!
All whilst having to switch between multiple systems and applications.
Now all of those little steps might not seem like much at the time, but they really bloat up the workday, turning simple tasks into time and effort-sucking endeavours.
Sarah knows things could be better…
That's where Kerv Digital steps in.
What Sarah needs is a way to somehow automate all of these processes and free up that time spent generating revenue per time per agent.
By making the direct debit process an automatic, in-house function, she can reduce the cost of third-party processing and minimise the risk of human error.
Introducing One Of Kerv Digital's Exclusive powerThings… dataMill!
dataMill is a cutting-edge application that bridges the gap between subscription taking, processing and refunding
It also provides a clear line of communication between an organisation and its members.
It does this by automating revenue collection and recurring billing of subscription-based membership services and planned giving for NonProfit organisations.
All this flitting back and forth between several systems can be massively frustrating for an employee, not to mention the member on the other end of it.
They have to wait while details are being updated in the system, whilst different screens are being loaded – how many times have you had to hear, "sorry, everything's on a bit of a go slow today!" while the agent has to fire up an application here, there and everywhere?
On top of that, there's a lack of data accuracy checks which could result in additional work after the fact to keep details up to date.
Just imagine… Your staff have to collect direct debit information for thousands of members. Someone then has to create all of the direct debit permission forms and post them, which takes many, many hours that could have been spent doing other things, only to find out a week later that the bank's had to reject some of the direct debits because the account codes were wrong.
Sarah, her employees, and the organisations members will all be happier knowing Data Mill reduces manual effort involved with any business workflow that involves the processing of data by automatically executing tasks based on pre-defined business rules, events or customised systems integration.
Data Mill automates the checking of data before the data is processed and automatically applies corrections to any errors found, making additional changes automatically based on business rules, for example putting a space in postcodes if they're missing.
Most of the time, the agent won't even need to be in contact with a member for their details anyway, as the dataMill powerThing is designed to update member details in real-time, adhering to best GDPR practices to ensure member continuity.
By making this an easy task all around, dataMill encourages people to update their information following automated communications and it provides reports of any members who've been highlighted due to out-of-date details.
Basically, all of the manual, time-consuming work of maintaining the client relationship is removed from the shoulders of the agent and automated, so they no longer having to carry the burden of checking for due renewals and payments, issuing reminders and collection revenue through direct integrations with the bank.
In fact, that's just one of many examples of its use… it's capable of automating many more processes based upon customer data.
A good membership CRM can make or break the way an organisation retains their loyal members. You should consider it almost like the brain of the organisation (after removing the human entities out of the equation) capable of providing in-depth data insights into members, giving an organisation a unique view of its members, which informs future interactions, arming you with the best approach to outreach.
By speeding everything up through process automation and integration as part of a wider CRM system (with other powerThings) you'll instil confidence in your members within the organisation – the fact that they can safely repeat business, you can keep them engaged and, most of all, they see the value your organisation holds for them.
dataMill is just one of many powerThings used in Kerv Digital's Membership powerUp Solution, a complete cloud-based solution to empower your Membership or NonProfit organisation.
Sign up below to receive more information about our Membership powerUp and its benefits >>
Related Articles
You might also be interested in
Have a question?
Leave your details and a member of the team will be in touch to help.