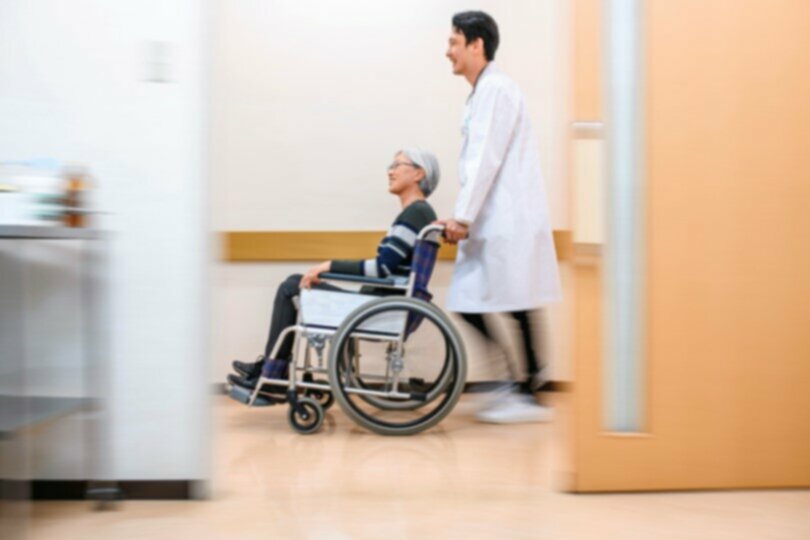 Putting Patients First Vs. Cost Concerns
James Crossland
Digital Marketing Manager|Kerv digital
Published 06/07/22 under:
Does Putting Patients First have to cost money?
'Putting Patients First' feels like a statement that should be so self-evident it doesn't even need stating. Afterall, who else would you put first…?
However, in the real world, we all know that, unfortunately, cost considerations can sometimes get in the way of that lofty goal.
There are many things that can be done though to head those concerns off, mitigate them where they do occur and enshrine the principal of 'Putting Patients First' into every aspect of not just a health organisation's overarching governance but also their normal 'day to day' activities.
A recent study has shown that more and more people are living longer with, often several, lifelong physical and mental chronic conditions.
In those circumstances it's vital that a patient has easy access to all their data, made available to them in a method that's as transparent as possible.
Anyone with a long-term condition, or their carers (carer burn-out is also a factor that always needs to be considered in Putting Patients First), will be looking at an increasing burden as they're forced to monitor their own symptoms as much as possible at home, updating their health care professionals with that clinical data in an efficient and accurate manner, collecting and delivering samples and adhering to often complex drug regimens, all whilst having to deal with a health and social care system that is, to put it politely, often uncoordinated.
Anyone in the above situation or one similar to it is likely going to need care that will cross multiple 'traditional' health service borders, including primary and secondary care, health and social care and other ancillary services such as employment, benefits, welfare and housing.
Dealing with all those disparate departments on an ongoing basis, likely in multiple different locations, will be time consuming, frustrating and stressful for a patient, with the additional stress levels likely exacerbating the original illness or disabilities, potentially placing a further burden on the health care industry.
Although the widespread adoption of electronic patient records has somewhat helped this situation in recent years, there are still huge obstacles to overcome in terms of interoperability between different health and social bodies.
Given all of that then, what does 'Putting The Patient First' even mean these days?
The first step in 'Putting The Patient First' has to be ensuring continuity of care, ensuring wherever possible that the patient has access to the same healthcare professional, someone who can access all their records and whom the patient knows and trusts.
From there, the process should be as collaborative as possible, with a shared decision-making process in agreeing a care plan. Once the care plan is in place (and even before hand) the patient should always receive easy access to the best care as possible.
'Putting Patients First' should also involve stepping back on occasion and looking at the wider picture. It's always worth remembering that a patient won't just have to live with their illness(s) but also any treatment plan(s) that are agreed… often having as much of an impact, if not more, than the original illness does… especially if additional treatments, travel, consultants and specialists might be required.
'Putting The Patient First' means considering those impacts and how they could be mitigated. Can a care plan be adapted so a patient can deal directly with different services? If they're collecting samples at home, can they upload the results themselves? If not is there a central drop off point they could access or would they prefer to hand in specimens directly to a lab (giving them back a sense of control over their treatment).
Continuing with that theme, when the results are back could they be sent directly back to the patient (and/or their carer) as well as their GP?
That means if needed the patient could take immediate action rather than having to await another appointment. In fact, could the results be automated to, if needed, create an appointment with a specialist without the patient needing to make another trip back to the GP as is often the case with simple referrals.
Once we get into the world of interoperability and automation a lot more becomes possible.
However, that's where the issue of' Putting The Patient First' vs cost concerns once again rears its ugly head.
The UK's NHS and its wider network of GP's around the country are a globally recognised service, providing free treatment at the point of delivery to any and all, paid for by a centralised tax system.
Given how widely recognised they are however, it can be surprising how little the general public know or understand about their inner workings (bar the odd attention grabbing headline) or the pressure they're under to provide a world class service for all… for free, day in, day out.
The general public will likely have never heard of the number of guidelines and protocols health practitioners need to adhere to, or the implications they can (and do) have or targets that need to be met such as QOF, let alone how a GP practise is funded or what different treatments can cost.
Some of that information is in the public domain, some of it isn't. An argument can also be made that whilst patients should be able to easily access some of that information if they chose, other aspects (such as cost) they should never have to worry about or even consider.
And that's an important point.
Quality indicators like QOF have a tendency to focus on medical processes and outcomes, without adequately recognising the concerns that are most pressing to a patient.
Any initiative that 'Puts Patient First' should always try to take those concerns into account, folding them into quality measurements where possible.
'Putting Patients First' can massively be empowered through the application of technologies; technologies that both focus on the patients needs but also act as cost saving measures.
The first step is clearer communication channels between health care practitioners and patients, allowing them to access NHS and Private services with ease and convenience.
Many other sectors have already embraced this 'on the go' ethos such as uber or purple bricks, allowing users to access their accounts anywhere through a mobile device and there are lessons there the health sector could learn from. That easy access to their records, combined with increased communication will allow patients to make informed decisions about their own care.
Once those issues are resolved the implementation of new disruptive technologies (tech that is either/or ground-breaking or exponential) will start to sweep the health sector, changing patient care in ways that haven't been seen since the foundation of the NHS.
The kind of tech we're talking here, both hardware, software and AI, may seem like science-fiction but they're already here in many sectors already.
They're technologies (think sensors, scanners and wearable tech) that don't just make things 'a little better for a bit' but that dramatically change the face of an industry for the good of all, improving services and reducing costs all at once.
These technologies will put the patient at the centre of the health sector, able to measure they're own symptoms from the comfort of their own home and have the readings automatically transmitted to the relevant practitioners.
Digital Transformation in the Healthcare sector isn't about deciding between Putting The Patient First and cost Savings, it's about empowering the former whilst achieving the latter, all in a single stroke.
Related Articles
You might also be interested in
Have a question?
Leave your details and a member of the team will be in touch to help.