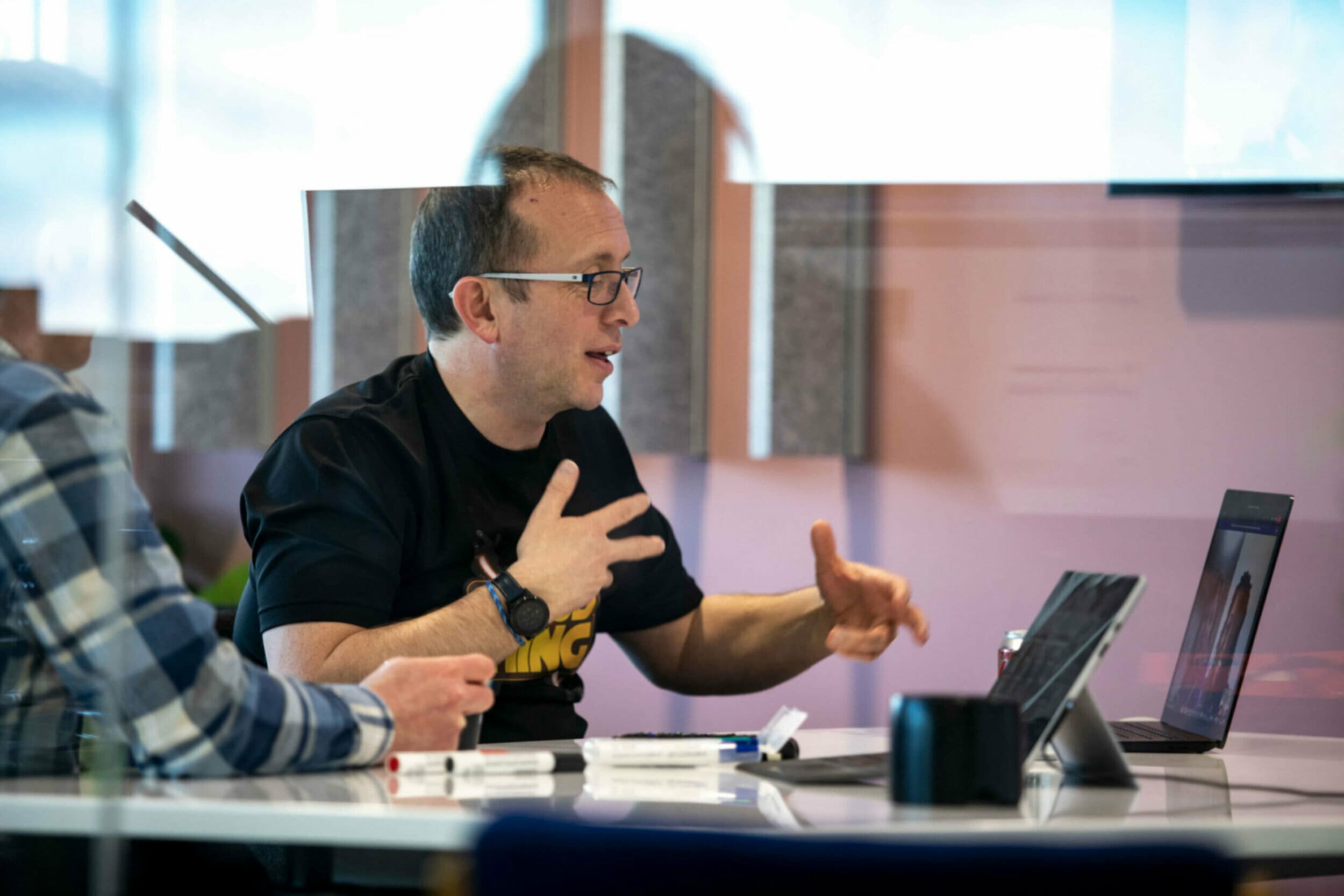 Jack's Worried – His Website Is Losing Him Dues Paying Members
James Crossland
Digital Marketing Manager|Kerv digital
Published 06/07/22 under:
But it'll be alright, Kerv Digital have a custom built (free) solution…
Jack's a Chief Financial Officer (CFO) at a membership organisation. His organisation offers services and training that members can purchase via a portal on their website.
But…
Jack's been having a hard time lately as the website and CRM system aren't working together.
The website isn't fully integrated with their CRM database platform which makes it difficult to display personal information to users already in the CRM.
Jack knows it was never set up to talk to front-end (or even back-end) users in a responsive way meaning it can't personalise how information is displayed.
Jack says it feels like having two competitive business partners… each with their own set of data… with neither wanting to share what they've gathered.
On top of that (as if that wasn't enough), Jack knows everyone finds the website itself inflexible, with things moving about or disappearing completely depending on what device is being used.
Jack always checks the website on his desktop, on the same browser, and what he sees is a lovely portal with all the boxes lined up where they should be.
What Jack's having problems with is that even though a large majority of his members use the portal via mobile phone, the site isn't mobile friendly.
The final nail in the coffin of his web portal is that there are ongoing complaints that the website crashes while loading and, overall, it's providing a poor and underwhelming experience for His member's journey.
Jack's churning through members like a revolving door and paying a fortune in new member acquisition.
The frustration is chipping away at marketing morale too; the marketing department will be working a big campaign during a seasonal peak, and the website will crash. It's become a roll of the dice as to whether they will achieve their desired results every time they run something.
They also can't control what users have access to based on the type of membership they have, which is ruining the personalisation that users have come to expect from their online membership experience.
The website just isn't working for them anymore… and that means it's now working against them.
It doesn't have to be like this though…
Jack needs to repair his site, pronto!
What Jack needs is an application that'll respond to whichever device it's being accessed on, and something that can be integrated seamlessly with his CRM system so that departments like marketing can finally target their outreach to users and improve the customer conversion rate.
Fortunately, Kerv Digital has just the thing…
Introducing One Of Kerv Digital's Exclusive powerThings… Teleportal!
What's going on with Jack's website?
Well, firstly, the main sources of pain have been the portal.
You may be asking at this point, "what is the difference between a website and a web portal?" and the easiest way to sum it up is that the web portal is the gatekeeper that opens up certain, niche areas of your website.
It's a communication tool that allows people to interact with the message you're disseminating through your website.
What Is Teleportal?
Teleportal is what will solve all of Jack's portal problems, by providing him, his staff and his  members with a highly performant, cloud-based portal development framework based on cutting-edge Microsoft technology.
All in all, they'll be left with a reactive, flexible and awesome user experience journey, enjoyable for staff and customers alike.
His marketing department will have better tools to work their magic, converting customers and providing amazing results for his organisation. Tools that enable the development of experiences completely customised to meet their requirements while leveraging integrations with Microsoft CRM and wider platform services.
Teleportal is mobile friendly… members will no longer be clicking away from a suboptimal mobile experience.
It's highly flexible and customisable without vendor lock-in; we don't lock you in with code that can never be modified.
When a Teleportal solution is deployed for you, it's yours to extend upon and customise to meet your requirements, we'll develop it for you, and you'll only pay for the Microsoft Licensing and customisation effort.
Imagine a pile of Lego blocks.
The bricks click into place, but can be taken out, moved, replaced etc to the builder's desire. This is component led design, and it means that you can take out one element and replace it with another without breaking the whole thing.
Teleportal is that flexible, and can be tailored to fit your requirements, like if you wanted a scrolling of your Twitter feed it's easy to integrate it into the portal, and you're not totally bound by the code. If you want something changing, it can happen.
How Do I Use Teleportal?
When you offer a subscription-based service or products, you'll want to gate certain elements away for specific member tiers or security levels. Teleportal is that responsive and flexible niche tool that allows for third-party integration, so you can collect and analyse member data as they move through the cycle of membership.
Teleportal is a one-hat fits many cutting-edge application, and it's deployed to provide customers with solutions to the following:
Membership Portals: Membership portals enable customers to access subscription-based services and products online. This could be anything from e-commerce sites, or professional membership associations that offer tiers and rewards with professional growth such as online CPDs.
Student Portals: Student portals enable students to register for online examinations and learning courses
National Services: When deployed by national services, Teleportal enables citizens to access online services from government organisations.
Bespoke Portals: Bespoke portals provide highly customised portal experiences integrated with multiple business applications
NonProfit Volunteer Portals: NonProfit volunteer portals enable volunteers to manage their contributions to charities online.
That was just a couple of examples of its use… the possibilities of the integratable plug-and-play nature of Teleportal means it'll allow you to do so much more with your website and CRM system.
Teleportal is just one of many powerThings used in Kerv Digital's Membership powerUp Solution, a complete cloud-based solution to empower your Membership or NonProfit organisation.
Sign up below to receive more information about our Membership powerUp and its benefits!
Related Articles
You might also be interested in
Have a question?
Leave your details and a member of the team will be in touch to help.