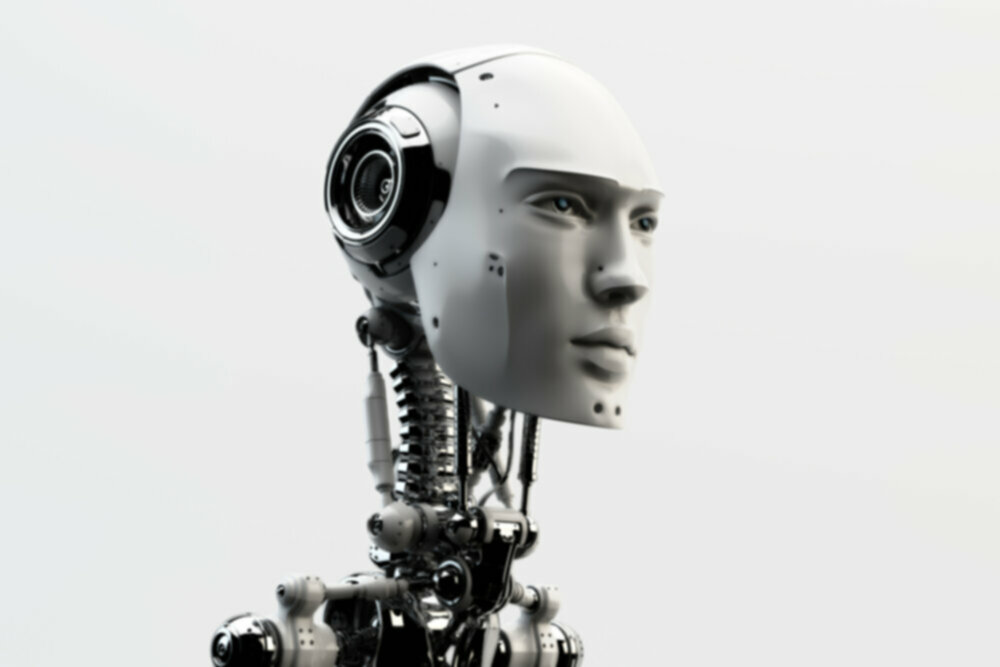 IOT: Dragging The Future Of Healthcare Into Today
James Crossland
Digital Marketing Manager|Kerv digital
Published 06/07/22 under:
7 Pain Points Within The Health Sector Being Solved By The Internet Of Things
IoT has time and time again proven the most efficient solution to specific pain points facing healthcare institutions
The last few years have a seen a fundamental shift in how technology is used within the healthcare sector.
Technology makes healthcare better. No one needs convincing of that. It makes it more efficient; it makes it more cost effective, and it empowers better patient outcomes and the IoT (Internet of Things) has played, and is playing, a huge role in that trend.
What Is The Internet of Things?
The Internet of Things, often referred to as IoT, is any network of internet-connected devices that are capable of sending and receiving data to each other.
IoT tech can literally be anything, from hospital wristbands monitoring a patients pulse right through to a doctor's mobile device receiving the data. IoT tech empowers a much faster, much more accurate and much more efficient data collection in healthcare (and other sectors), collecting and collating live data and allowing healthcare professionals to view it in real time.
Implemented correctly IoT has the potential to quickly elevate healthcare software to the next level.
IoT In Healthcare
Before IoT became available in healthcare, patient interactions with healthcare professionals were limited to face-to-face meetings (with occasional tele or text contact). There was literally no way for a doctor in a hospital to access live data about a patient without physically standing over them.
IoT enabled devices have changed that, revolutionised that in fact.
They make the remote monitoring of patients not only possible, but easy; be it in a hospital setting or in the patients own home. That type of access massively improves patient satisfaction levels, it reduces the length of hospital stays and frees up beds and also helps reduce re-admission numbers.
Deploying & Optimising IoT In Healthcare
IoT opens up a swathe of opportunities for the healthcare sector but… it will produce a lot of data. That data needs collating, storing and analysing in a low cost but efficient manner… which is why Kerv Digital always recommends a four-step implementation process…
Deployment of Devices: The first step needs to be the actual deployment of devices that will make up the IoT network… the sensors, actuators, cameras, monitors etc. Anything capable of capturing data and feeding it back to a central source.
Converting the Data: Once collected that data will need to be converted into a useable digital format so that healthcare professionals can access it on their own IoT enabled devices but also so that BI software can recognise it to analyse.
Storing the Data: Once it's been collated and digitised that data needs to be stored securely somewhere like the cloud (or to get specific Microsoft's Dataverse).
Analyse the Data: The final step is to use advanced AI, ML and other analytics to better understand the data, draw connections and parallels and use it to improve overall patient care with actionable insights.
Different Uses Of IoT In Healthcare
It's not just the patient experience that can be massively improved by the adoption of the Internet of Things within healthcare; there literally isn't an aspect of the sector that can't be empowered and transformed by it.
IoT For Improved Patient Monitoring: We've already discussed this so won't belabour the point but wearable tech is going to revolutionise the healthcare sector in the coming years in ways we can't even dream of at the moment. Fitness bands, wireless blood pressure monitors, heart monitoring cuffs, glucometer measuring devices… these are all going to give patients an unparalleled level of personalised care. It's not a one-way process either. Devices don't just have to collect and send data, they can also receive instructions and notifications for patients, reminding a diabetic to check insulin levels, sending appointment reminders, notifications of blood pressure variations… the list is almost endless.
IoT can Improve Intelligence for Doctors: Once patients start adopting wearable tech as the standard, the level of intelligence as to their welfare available to doctors is limitless.
A patients adherence to a drug regime or care plan can be monitored remotely, with real time notifications being sent to both parties if milestones are missed. IoT allows a healthcare professional  to be a lot more watchful and responsive to a patients needs, allowing them to be proactive rather than reactive.
IoT for the Management of Equipment: Putting aside the monitoring of patient's health, IoT can be deployed a lot more extensively in hospital settings. Any IoT enabled medical device can be tracked in real time, both to hunt down lost equipment and for the completion of time and motion studies to improve the allocation of resources.  The same techniques can be applied to medical staff to analyse and improve their efficiency around the hospital.
Another major use for IoT devices could be to stop the spread of infections within hospital settings. Track & Trace has already been demonstrated as successful in reducing the spread of COVID so it isn't a huge jump to IoT enabled hygiene monitoring devices or even all devices being monitored by an AI to pinpoint the sources of infectious outbreaks.
Benefits To IoT In Healthcare
A lot of very specific benefits to IoT in healthcare have been mentioned above but the Internet of Things also has a wide-ranging effect across the entire sector, namely:
INCREASED EFFICIENCY
Even the most state of the art hospitals, and the most expert of doctors can be improved through the adoption of IoT.
Long waiting times for appointments, long waiting times in GP surgeries or hospital waiting rooms (increasing the spread of air borne illnesses), inadequate or non-existent data collection (or worse data that is being collected nit being used for improvement)… All of these things can be improved with the Internet of Things.
REDUCTION IN MEDICAL ERRORS
Unfortunately, every year there are thousands of deaths worldwide caused by preventable medical mistakes.
That's not to insult the hardworking medical professionals working in the health care sector but sometimes human error does occur. Thanks to its real time application, IoT can help to prevent some of those errors or mitigate them when they do occur. Any healthcare worker wearing an IoT connected wristband can immediately identify a patient to prevent mix-ups in drug administration. Allergies can be checked before drugs are administered or food is served. Machines also don't make errors when recording data so mislabelling of data or incorrect collection becomes a thing of the past.
EFFECTIVE SUPPLY CHAIN MANAGEMENT
A secure supply chain is essential for the vital medicines and equipment hospitals and surgeries use on a daily basis. Counterfeits entering that supply chain can cause major issues down the line to effective patient care and in some instances even risk lives.
IoT sensors can be added to drugs and medical equipment directly at the point of manufacture to provide live feedback on it's progress to hospitals, surgeries and pharmacies.
Even if counterfeiting isn't seen as an issue, IoT an still improve supply chain management by allowing for consistent location tracking, allowing for the entire process to be streamlined with careful analysis of the data.
REDUCING OPERATIONAL COSTS
The Healthcare sector is expensive, with a lot of expense that just can't be avoided. That means Op Directors and others need to be more creative to reduce operational costs without impacting the level of care they can provide. An easy way to achieve that is through an increase in efficiency with IoT.
IoT automation is thousands of times faster when it comes to collating, compiling and disseminating data than a human ever could be. However, less manual work for staff means lower overhead costs.
EFFECTIVE DISEASE MANAGEMENT
Chronic health conditions like heart disease, cancer and arthritis affect millions every year.
However, for those suffering with a chronic condition, medical care isn't an occasional trip to the doctors but a daily struggle. IoT monitoring devices can keep track of a patient going about their regular routine, allowing for a much more 'normal' everyday life. That real time monitoring also allows for immediate action from a doctor should it become necessary.
IMPROVED MEDICAL CARE IN REMOTE LOCATIONS
Many remote locations struggle with access to doctors, nurses, hospitals, pharmacies and other resources that many may take for granted.
Whilst IoT can't solve all the associated problems related to that, wearable tech and improved communication between doctors and patients can solve a lot of problems where face to face meetings are impractical.
INCREASED ACCURACY IN RESEARCH
No advance can be made in healthcare without accurate research but collecting data from a statistically relevant test pool has always presented with difficulties.
IoT can streamline the collection of data in medical research projects whilst also allowing researchers to focus on more important tasks.
IoT is capable of collecting huge swathes of data in a fraction of a time than was previously possible.
IoT can't solve every problem facing the healthcare sector and there are still some obstacles that need to be overcome before IoT can be adopted by all hospitals (for instance the cost of making all devices IoT enabled).
However, IoT has time and time again proven the most efficient solution to specific pain points facing healthcare institutions and will continue to do so as the tech powering it becomes more mainstream.
Related Articles
You might also be interested in
Have a question?
Leave your details and a member of the team will be in touch to help.