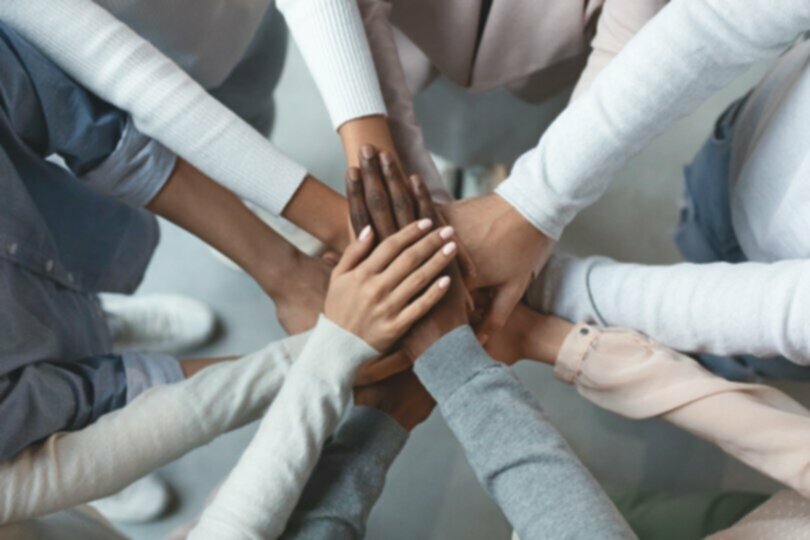 How To Drive Donor Engagement With Kerv Digital's Free Powerups
James Crossland
Digital Marketing Manager|Kerv digital
Published 06/07/22 under:
Donor Engagement.
It's such an easy thing to say, isn't it? "We need to engage with our donors more".
It's an easy thing to say but for the NonProfit sector it's increasingly becoming a much harder thing to do.
During lockdown people had less time and/or money to give but even before that, the number of charities operating in the UK alone was/is causing a type of burnout in which people aren't sure who (if any) to support anymore.
Beyond even that though, the demographic of the 'typical' donor is changing, with NonProfits needing and often struggling to adapt to all of these rapid changes.
Rage donations are a 'thing' now, with many charities seeing surges in donations after a well-publicised event, only to dry up again a few days later, making any kind of long-term donation planning incredibly difficult.
Millennials are getting older, with many reaching a well-paying level in their career or inheriting the wealth of pervious generations, making them an untapped demographic to target.
How though, do NonProfits engage with these new types of donors, converting them into loyal and consistent supporters?
A lot of these issues, in Kerv Digital's experience, have core, similar causes in which solving one, often helps solve all the others.
A modern donor wants a personalised experience.
They want to know that the money or time they donate to your cause will have a direct, measurable and tangible effect instead of paying for a faceless director's salary.
A modern NonProfit on the other hand needs to save costs, maximise donor revenue and try to avoid vendor lock-in, often having to spend money to save money. Convincing donors of that though isn't always easy.
That's where a Component Led Design and transformation,  Microsoft's Power Platform and Kerv Digital's powerUps come in.
Component Led Design is a process or methodology in which, rather than undertaking a huge, multiyear, multi-goal project, an organisation will scope out small, easily achievable projects that will bring them almost instant ROI but that which, much like Lego blocks, can be built up into said project.
The benefit of this approach, apart from seeing a much quicker return on investment, is that should circumstances change, it's much easier to pivot direction without the entire project becoming obsolete.
Microsoft's Power Platform empowers these projects through tools such as Power BI, Power Apps, Power Automate and Power Virtual Agents, allowing citizen developers with little or no coding experience, to build low-code/no-code applications for their organisation in little to no time.
However…
Due to the nature of the Power Platform, organisations can also benefit from pre-built solutions from third party partners. Leading us nicely onto… Kerv Digital's powerUps.
Kerv Digital have created a range of powerUps for the NonProfit sector (all of them free). All your organisation will need is the appropriate Microsoft license (which we're also happy to help on).
These powerUps offer proven capabilities, fulfilling a range of functions to instantly adding a layer of tech and automation to many NonProfit processes and business outcomes, including in this case… increasing Donor Engagement.
Microsoft are also supporting these goals for the NonProfit sector through the Microsoft Tech For Social Impact initiative.
Established back in 2017, it's aim is to empower NonProfits and humanitarian organisations to advance their mission using the latest, cutting-edge tech. Microsoft's and Kerv Digital's goal is to help digitally transform the NonProfit sector using a sustainable, enterprise driven model, in which profit gets re-invested and new capabilities are nurtured and developed to further help delivery.
And that's what our NonProfit powerUps have been designed to do.
Circling back to the start of this article then, how can these powerUps be used to increase donor engagement in a quick and easy way?
The Kerv Digital powerUp's focussed on donor engagement have been designed to attract, retain and grow donorship lists through personalised engagement and automation.
The three powerUps most relevant to solving that problem are Donor Influence Network, Donor Engagement Scores and Communication Preferences.
What Does The Donor Influence Network powerUp Do?
The first step in increasing donor engagement is having the correct data to hand. For that you need to understand your donor network intimately and how it's connected, both to yourself and amongst the donors themselves (particularly useful for discovering new donors!).
The free Donor Influence Network powerUp does all the legwork for you, helping a NonProfit to discover and understand the relationships between their donors, volunteers and the organisation itself.
All you need to do is connect it to your data and it will instantly start providing insights that allow your NonProfit to increase its reach, influence all of your donor's activity (whether that be through increased donations or activism) and grow it's network through a wider network of connections your current donors know.
In practical terms, the powerUp will provide you with a visual interface that displays your donor networks in a graphical manner, plotting out circles of influence, highlighting key donors and allowing you to instantly connect with 2nd or 3rd level connections through external sites such as LinkedIn.
What Does The Donor Engagement Score powerUp do?
Once you've located existing and potential donors and connected with them, you need to be able to track all their engagements with your organisation so you can see exactly where you're doing well and where needs improving.
Our free Donor Engagement Score powerUp does exactly that, capturing all of an individual's engagements with an organisation, tracking all their touchpoints across all channels, from social media, to email to webchat.
Once you have that data you can easily adjust strategies to increase engagement and more importantly, increase donation revenue!
The tool also works in real-time, allowing you instant feedback from new and ongoing campaigns, allowing you to see what changes are and aren't working instantly.
As well as all that though, as the name implies, the powerUp will assign a 'score' to all your donors with KPI's featuring rules that can be configured to your specific needs, allowing a NonProfit to prioritise where it spends it's time most effectively.
What Does The Communication Preferences powerUp Do?
The Communications Preference powerUp is a NonProfits best friend for dealing with GDPR compliance when communicating with and driving donor engagement.
It's been designed to simplify and automate all GDPR, DPA management and internal information polices by capturing all donor communication preferences across multiple channels and campaigns.
It allows all stakeholders to easily view, manage and amend all donor and volunteer preferences which will provide for much better customer facing experiences that can be pieced together with any solution.
If you're wondering what else Kerv Digital's (FREE) NonProfit powerUps can offer your organisation, aside from Donor Engagement, then you can see a more extensive list here…
Flexible Data Entry
Rapid Customisation
Automated Processing
Gift Aid Management
Compliance Solutions
Cloud Based Processing
Data Quality Management
Data Import & Export
Automated Release Management
Personalised Communications
Donor Preference Management
Network Discovery
Partner Integration
Donor Management
Salutation Management
Case Management
Income Processing
Payment Schedules
Gift Batches
Interested?
Reach out today to discover how your NonProfit can benefit from these free powerUps with zero risk of vendor lock-in.
Related Articles
You might also be interested in
Have a question?
Leave your details and a member of the team will be in touch to help.