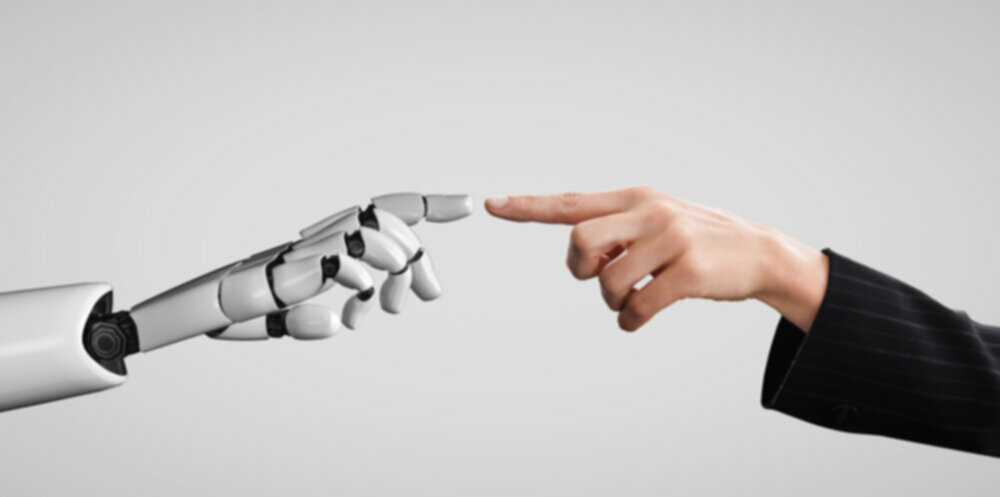 How Hyperautomation's Benefiting PAO's (Professional Accountancy Organisations)
James Crossland
Digital Marketing Manager|Kerv digital
Published 06/07/22 under:
The adoption of hyperautomation by the wider accountancy sector has, in the last few years, resulted in a faster, more secure, more reliable and more efficient service, both in-house and for their clients.
It's had to though, as in order to remain competitive in a saturated market, the globes top PAO's have needed to provide the very best experiences to their customers, whilst also maximising efficiency and reducing costs wherever possible within their own firms at the same time as maintaining or increasing their cybersecurity levels.
Automation uses technology to automate tasks that once required humans. Hyperautomation deals with the application of advanced technologies, including artificial intelligence (AI) and machine learning (ML), to increasingly automate processes and augment humans. Hyperautomation extends across a range of tools that can be automated, but also refers to the sophistication of the automation (i.e., discover, analyse, design, automate, measure, monitor, reassess.) – Gartner – Top 10 Strategic Technology Trends, 2021
Hyperautomation has played a huge role in this digital transformation process, speeding up complex accounting processes, reducing time consuming manual tasks and just in general making workflows more organised and, if it doesn't sound too obvious, automated.
Hyperautomation is particularly good at doing away with manual and labour-intensive back office processes that keep staff from doing other, more important tasks. In freeing up this time from human to machine, a PAO can either reduce staffing costs (if they have a need to) or their teams can instead concentrate on projects that bring real ROI to the organisation.
As no single app or tool can replace a real, thinking human, hyperautomation involves combining robotic process automation (RPA), intelligent business management software (iBPMS) with AI and machine learning (ML) with an end goal of making certain descisions increasingly AI led.
PAO's have to deal with a ridiculous amount of data, much of it personal, sensitive or oft times, both, often using very manual processes. The problem with manual, repetitive processes however is that they're very prone to human error and as any account reading this will tell you, one small error in the data up the line can lead to huge mistakes further down… even if everything else is correct.
Hyperautomation does away with all of that, minimising manual processes to avoid human error and speeding tasks up to a tremendous degree.
An RPA bot can reduce processing costs in a PAO from anywhere between 30% to 70%.
Where Can Hyperautomation Be Implemented?
PAO's can make use of hyperautomation in so many different areas that they're really only limited by their imagination, or the imagination of the Digital Transformation partner they've chosen to work with.
Some of the most common area's hyperautomation is applied to accounting processes though are…
Customer Service – Now we're not saying customerscan be annoying to deal with sometimes. Having to answer the same questions over and over, time and time again. We're not saying that. What we are saying is that a bit of hyperautomation, combined with some clever AI could easily answer a large chunk of the questions you get asked repeatedly through a chatbot directing clients to a relevant page on your website.
Compliance – Compliance for PAO's doesn't just mean GDPR as it does for so many other sectors. No matter what geographic location you operate from, there'll be a plethora of regulations to adhere to from both the central Government of the country you're based in and of anywhere you do business. Hyperautomation reducing manual processes (and human errors) can massively help with this.
Accounts Payable – Accounts payable is probablyone of, if not the, most repetitive task any finance team will have to do. It doesn't need any out of the box thinking which makes it the perfect task to be handed over to hyperautomation. It can read all the relevant information needed from scanned in documents using an optical character recognition tool in seconds, validate the information against existing databases and then process the payments all with little to no human interaction.
Fraud detection – We often hear that keeping everything manual reduces the threat of fraud as cyber criminals can't 'hack' manual processes. Hyperautomation can help there though too by tracking all incoming and outgoing transactions and flagging any suspicious patterns in real time.
Report automation – Combing a bit of hyperautomation withMicrosoft Power BImeans you can have daily, weekly or monthly reports generated and sent out to all stakeholders with no manual processes involved past the initial setup.
Hyperautomation is irreversible and inevitable. Everything that can and should be automated will be automated. – Brian Burke, Research Vice President, Gartner
Benefits Of Hyperautomation
Cost Savings – As already mentioned, hyperautomation increases efficiency, reduces errors and allows an organisation to either downscale staffing costs for manual, laborious tasks or move those staff on to tasks that will generate more ROI in the long run.
Increased Operational Efficiency – Yes, we've already mentioned this… but the point is worth belabouring. As a PAO the work you do can have direct and measurable effects on a country's economy. That means the more efficient and profitable you are, the more so said economy may become through the ripple effect.
Make Your PAO More Agile – Accountancy reaches out to every sector of every country on the globe meaning that whilst most firms are robust, the industry can find itself affected by both local and global trends. That means agility and the ability to pivot at a moment's notice is vital for a modern PAO.
Hyperautomation will allow a PAO to do that quickly, for any situation that may occur in a variety of different ways, none the least of which is having the staff to do so, not tied up with mundane, repetitive tasks.
Little Infrastructure Investment – Due to the nature of hyperautomation you don't need to spend a fortune changing your current infrastructure. Instead, you can implement it as a 'layer' over your current systems, integrating it seamlessly with your offices processes.
Low Code/No Code – Most hyperautomation's come with easy to understand 'drag and drop' tech so that even someone with only a passing familiarity with the technology can create automation workflows with little or no coding needed. This makes maintain it after the initial setup incredibly easy.
Hyperautomation lets Professional Accountancy Organisations do so much more for less, reducing HR costs and human errors all whilst increasing efficiency and the all-important 'bottom line'.
It can provide an 'edge' over competitors and the efficiency savings provide growth within your organisation.
Related Articles
You might also be interested in
Have a question?
Leave your details and a member of the team will be in touch to help.