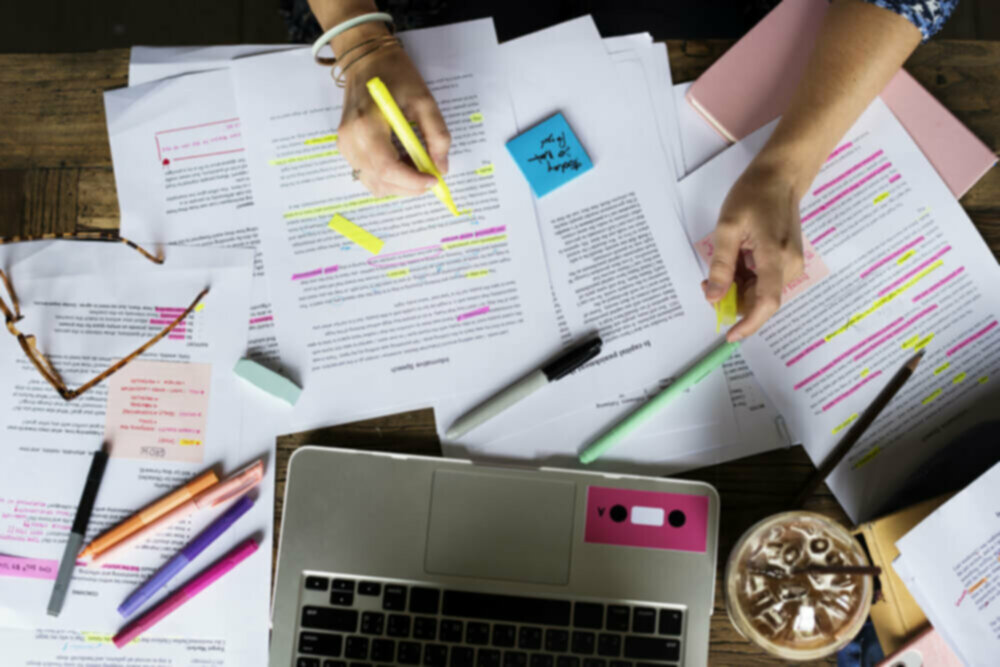 How Data Storage Management Will Change In 2022
James Crossland
Digital Marketing Manager|Kerv digital
Published 06/07/22 under:
How will the WFH trend affect data storage management and how will RPA and the cloud benefit that trend?
As the world slowly returns to a new normal and more and more workplaces adopt a hybrid working model, we explore how the working world (specifically data storage management) might change as we towards 2022.
During the first lockdown almost all office work became an off-premises operation. Suddenly, it was okay to work in a shirt and pyjama bottoms, with fluffy slippers hiding under the desk.
However, that meant cloud data storage management and full digital transformation became, and continues to be, a rapid priority for organisations who were shocked into the reality of futureproofing themselves. The pandemic unearthed an urgent need for businesses… the need to pivot and turn as external circumstances demand.
Once the dust of getting everyone set up with their work laptops and some hastily bought IKEA furniture had settled, the challenge of keeping communication flowing arose.
Organisations had to adapt from swapping water-cooler chats to a collaborative server which function as both a message board and social forum.
You also just couldn't leave a stack of paperwork on someone's desk anymore and you had to physically (or virtually if you prefer) *shudder* message them for a follow up on deadlines and updates.
The pandemic showed that a business needed to be both flexible and lightweight, with no more clunky server rooms, otherwise they ran the risk of left behind by the more agile companies who were able to better and more quickly adapt to this new way of working.
No one knows with any certainty what the future might bring, but you can plan for uncertainties and being able to allow your staff to access their work from anywhere in the country (or world) is a huge step towards that goal.
With that said, let's explore how cloud data storage will transform the data storage management landscape come 2022.
To kick us off…
What Is Data Storage Management?
There are several processes which go into data storage management, such as volume migration, storage visualisation and process automation, etc.
These are all designed to help store and manage your data, and those tasked with tackling the post-pandemic landscape for data storage management may feel like they have been given the job of taming a wild but prosperous jungle.
Remote Working
This new normal of corporate working is obviously going to have some bugbears come rushing out of the woodwork. Mostly because moving an entire workforce from an office environment to a working from home environment is like lifting up a rock and exposing all the ants living underneath it. Problems just seem to appear everywhere.
Working from home requires a lot of extra storage as everything has to be moved to a virtual landscape; meetings, casual conversation, project deadlines and all the social and professional interaction in between is hoisted into the cloud which then needs to find a place to house it.
Whenever an organisation introduces a new way of accessing data it weakens the security structure for a little, until all the nuts and bolts are firmly secured.
When everyone is working remotely it's just harder to notice when data has been breached because if everyone is in the office then activity can be monitored. But remote working means staff are potentially working with limited, unreliable, and unsecure broadbands with less security in place for information.
However, a move to the cloud was a necessity during the pandemic. Those who had digital transformation low on the list of priorities suddenly found themselves with it thrust to the forefront of their needs.
One of the main reasons for this is that consumers moved even further into reliance on online commerce and workers started working from home as the majority.
Now, it is essential to ensure you don't get left behind.
What makes an organisation fall behind?
It's often down to how quickly they can (or can't) pivot. An already digitally transformed company is able to ride the waves of unprecedented events. It can buy more cloud storage or downsize existing storage to suit demand and its staff can access data securely from anywhere, for example they can communicate via Teams.
When you have an entire workforce passing information, processing data, and collaborating on projects while spread far flung, it won't make sense in 2022 to have an organisation dependent on on-premises storage.
Cloud Storage-as-a-Service (STaaS)
Gone are the days of having to predict how much data storage you'll need. 2022 will be the year of STaaS.
STaaS, or 'Storage-as-a-Service' is how you avoid locking yourself in to a plan that leaves you either paying for excess storage or scrambling around because you didn't buy enough.
STaaS means you pay for only the capacity you use.
That's it; no lock-in, no clunky storage machine lumbering in the back office like an elderly grandfather. You simply scale up or down depending on demand. This storage flexibility is the key to survival.
It works by your organisation 'renting' space in a cloud network (pick your favourite) kind of like a subscription. If you no longer need the storage space you simply cancel it, or if you need more you adjust your service package.
Flexi-Working
Talking of flexibility: it's what 2022 will be all about. Not only have organisations had to scramble to tread water during the pandemic, but the post-pandemic world will require just as much agility and adaptability. What we've learned is, no one can predict the future and this uncertainty makes "future-proofing" an abstract concept.
However, with cloud storage it doesn't have to be.
No one could have predicted a global pandemic to come along and completely up-end the way the office works.
It means you can employ people based on their skill and not necessarily on their commuting distance. Living further out and being able to commute in a couple times a week is a much more alluring feature of office work than the rigid structure of the days of yore.
Automation, Automation, Automation!
2022 will see even more change as to how data is processed and stored. It isn't just a matter of putting it onto the cloud; it's automated AI, machine learning and predictive analytics processes to identify and resolve storage issues faster. Taking data storage management off-premises will help future growth without the hardware limitations of the past.
Robotising your data storage management frees up your real workers for more important tasks that drive the real ROI. It's more like setting up an autonomous robotic vacuum cleaner so it can do the hoovering while you're out walking the dog/ferret/companion of choice.
Should Everyone Go Full 'Cloud'?
Not all organisations will choose to go full off-prem. In fact, there are some strategies that exist where a full migration into the cloud would not be viable and you're better of hybridising the 'as-is' with the 'to-be'.
Companies already in the throes of a digital transformation / cloud migration pre-pandemic will likely continue to do so in a post-pandemic world.
That's the beauty of cloud data storage management; it's flexible and allows third party applications.
Virtual Desktops
Desktop as a Service (DaaS) will be more commonplace among the way an organisation functions by 2022. The best thing about a virtual desktop is the collaboration and simplified desktop deployment. Let's quickly go over the advantages of a virtual desktop if you're not familiar with them:
Security: Security needs to be entrenched in the makeup from the get-go, not as a layer to paint over at the end near deployment, like a filter on Instagram just before sending your selfie off to be judged. Virtual desktops are superior to physical desktop machines because data is stored in the cloud and not on the physical machine. If the end-user's device is stolen or lost, it doesn't contain data for the prying eyes to gain access to.
Flexibility: There is a clear advantage to a virtual desktop because… well if you have a flexible workforce with a flexible desktop environment then IT administrators can allocate new desktops without thinking of the logistics of the physical hardware. Imagine setting someone up with all those wires and log-in information if they're only going to be there for a short period of time? Blegh!
Cost: Obviously, less hardware = less cost. Organisations may need to factor in licensing but usually, the more you buy the cheaper it is anyway.
Easy Management: Think of your IT department's backs! Being able to manage a number of virtual desktops means software updates can all be done at once without having to go from machine to machine.
Computing Power: A 'thin client' gets all their computing power from a powerful data centre. Requiring less hardware and thus being a better friend to the environment.
So, you can see why many organisations are going to stick to desktop virtualisation after the pandemic. The rub, of course, is that administrators will have to ensure adequate storage resources to meet capacity and performance requirements and that governance adherence is stringently monitored.
The truth is the COVID-19 pandemic has force started a jump to the cloud for many companies who had been adjusting to the change over the last year and a half.
2022 won't see so much of a shift to cloud data storage management, but it will solidify that the shift is permanent.
Virtual desktops are going to become the new normal (are you sick of that phrase yet?) and from here it is basically going to be like wearing that pair of shoes. You know the ones; they're perfectly formed to the soles of your feet and never pinch. The pandemic has essentially forced the workforce into a new pair of shoes, and we've spent the last year and a half breaking them in.
In some ways you can say the terraform has already occurred and now the workforce must go in to reap the rewards.
Related Articles
You might also be interested in
Have a question?
Leave your details and a member of the team will be in touch to help.