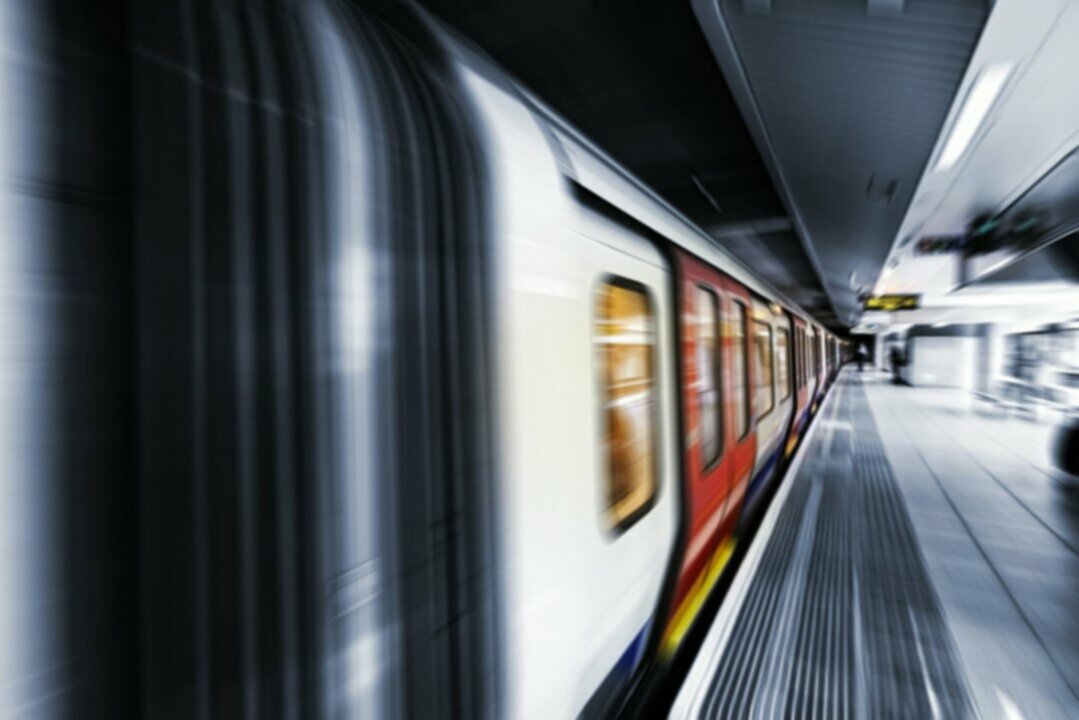 Empowering Public Transport With Big Data
James Crossland
Digital Marketing Manager|Kerv digital
Published 06/07/22 under:
Harnessing big data is the key to revolutionise the public transportation sector
It should come as no surprise that a technological revolution has been occurring within the transportation sector over the last few years, with the likes of AI and automation leading the charge.
And it's happening on all levels, from the infrastructure of our highways and service links to the granular data analytics that are capable of monitoring passenger levels right down to individuals favoured routes and stations.
Just around the corner are self-driving cars, hyperloops on trains and drones that will be capable of deliver a package the same day, with zero human involvement.
It's important here to state that when we say public transportation, we're including highways as well as trains and buses… anything that's publicly accessible for, well the public, can be improved with modern automation technology.
With the right application of tech, passengers can be empowered to plan their journeys and tailor them to their needs, using apps like Uber, Lyft, Bolt as well e-tickets/e-railcards which launched the transportation sector into a seamless, contactless environment for many passengers to enjoy – whether their reasons for travel are leisure or business.
However, there are still challenges to be answered when discussing public transportation, from user experience right through to infrastructure.
Most public transportation organisations are looking at ways they to optimise their operations, cut costs and increase revenues whilst ensuring vital (and non-vital) services aren't disrupted.
By optimising their operations, and making even small improvements, organisations are able to expand service capabilities by centralising the planning processes required to analyse resource requirements, which in turn ensures the most efficient use of services.
That standardisation of the planning process is still open to modification, so users can explore alternative routing options if, for example, there's traffic congestion or bad weather.
So how should a public transportation organisation aim to meet these challenges and ensure its future success whilst maintaining that services are not disrupted, and users are not inconvenienced? Well, with the implementation of new technologies; technologies like Big Data…
Big Data Analytics in Public Transportation
Big Data is at the cutting edge of transportation.
It's what allows passengers to receive real-time updates on arrivals and departures of trams and trains, the easiest route to travel from point a to point b and beyond, and within the inner cogs of a transportation organisation they'll be able to be kept up to date with communications between workers, signals, and maintenance works.
It's all vital to keeping the system chugging along.
Optimising operating procedures and cutting costs:
One of the most important questions to plague the public transportation sector is:
"How many passengers use which routes and when do they use them?"
An intimate knowledge of how routes are being used means transportation organisations can deploy their staff and trains in the most cost-effective way. Big data analytics is used to predict passenger volumes as precisely as possible.
Picture this: certain service halting events such as bad weather, holidays, malfunctions, crashes or leaves on the line can be analysed and processed in real-time.
Even live customer feedback can be fed through and analysed in real-time, as passengers live log if a carriage busy, for example, by self-reporting it on apps like Trainline.
A transportation organisation can take all this knowledge and plan more efficient services in the future, for a lower cost by doing away with short trains during times of peak passenger volume and increasing the frequency of trains in a service-oriented way, for example.
Targeted Increases In Transit Passes
You'll have needed to be living in a cave in the woods to miss the switch from paper tickets to e-tickets over the last few years. Streamlined that process has been a staple of getting about the place for a while now.
A challenge still facing all public transportation organisations however is the pressure to increase revenues – especially in light of growing cost pressures.
Enter: Big data analytics.
Having an overview of the way passengers use routes plays a huge role in assisting the revenue stream of what goes into operating a public transportation company.
And with that big data, companies can create system-based sales forecasts based on the analysis of customer behaviour, from a top-down view and right up to a granular look.
It empowers public transportation companies to develop more sophisticated sales strategies, leading to optimisation, increased revenue, and improved customer satisfaction.
This puts companies in a position where they can lay out more comprehensive road maps to start campaigns that'll win back customers at the right point in time, for instance, to increase sales of season tickets.
Big data isn't strictly speaking just a way for public transportation companies to increase revenue however (although it's always good to hear that), the data analytics also allow transportation companies to improve timetables, thus acting in a more customer-focused way using season ticket sales figures.
AI-Augmented Mobility
The words data and analytics have been thrown around a lot here.
It'll be prudent to clarify that the kind of data that is being shared among the public transportation sector is operational data, data that shows what's happening across a network; where trains are, when they're going to depart and arrive, security alerts, even how many people are coming and going through the stations.
Queue levels at ticket offices, status of connecting transport services, maintenance and service activity, weather alerts and the affecting impact of too many leaves on the track.
When you're sat on your 8am train thinking about the meaning of life, the universe, and everything, you just don't think about the high level of communication being zipped about the stations as you trundle along the track.
And what public transportation organisations could do with all that data is capable of completely innovating the way people get moved about from point a to point b.
Public transport, armed with artificial intelligence (AI), will have the power of data analytics and the cloud to reduce travel time, congestion management, ensure compliance and dynamic policymaking, to improve public transport across all levels – from passenger to worker.
People don't want to have to plan the wait times between their trains. They just want to get home, or to work, or to a wedding or a job interview or to the shops… to have to plan your route and timetable on top of that is just… well it's just annoying in this day and age really.
Applications have sprung up to take this headache away from urban movement. Transportation planners see the growing need to create a more seamless journey, with minimal stoppages or checkpoints.
This trend has manifested the rise of…
Mobility-as-a-Service (MaaS)
What is Mobility-as-a-Service? Apps like City Planner will show how you can get around seamlessly integrating train and bus into the journey. The trend also includes mobility hubs that enable multimodal transportation, platforms for ticketless travel, and innovations in micromobility and last-mile connections.
Digital Technology and Transportation
Apart from data analysis, how is digital technology improving public transportation?
The available technology increases throughput, improves security, and gives users a better experience.
The digital transformation within the public transport sector will see digital driver's licenses to enhance security, and a little experimentation with biometrics and facial recognition to improve the efficiency of airports.
It's important the digital rapture emphasises the customer experience, and what digital transformation can do for them. For starters, putting user's needs front and centre to make it easier to use digital transportation tools. Simplifying the process of transactions and improving the infrastructure for passengers and pedestrians will also offer more inclusive travel options in urban areas.
AI in Autonomous Vehicles
Okay, just for a bit of fun since there's been a huge focus on trains and buses; let's look at how our highways are being revolutionised.
It seems like every big name auto-company out there is vying to be the leader of the mass-produced wave of self-driving vehicles.
It used to be a faraway dream that one day you'd be able to jump in your car, punch in an address, and sit back and let the car get you to point B and onwards without you having to touch the steering wheel or navigate the traffic. However, it's swiftly becoming a reality.
Google, Uber, Tesla and Ford are all developing machine learning, AI and deep learning platforms that help cars calculate their surroundings in real-time and then calculate accordingly.
The sheer scope of the data the machines are taking in in real-time is incredible. The vehicles take in millions of data points each second through numerous sensors, software and GPS.
The point of these sensors is to constantly monitor the surroundings, looking out for people crossing roads, surrounding vehicles and animals darting out into traffic.  They then make split-second calculations on how to respond safely and efficiently.
GPS monitors also find quicker routes to a destination, accounting for bottle necks, accidents, diversions, etc. The dream: Just start the car and get to where you wanna get.
The thing stifling self-driving cars from being the standard mode of transport right now is the unpredictability of the road and maintaining safety. There's an infinite amount of scenarios that can appear when on the road – how can a car respond to each one like a rational human? Behind every program is a programmer feeding it enough information to begin teaching itself.
Each automaker and start-up are training the AI inside these cars to drive with the rationale of a human, with safety being the key priority. It's a burgeoning technology making massive strides within transportation technology, and it's exciting to see what the impact of it will be.
Related Articles
You might also be interested in
Have a question?
Leave your details and a member of the team will be in touch to help.