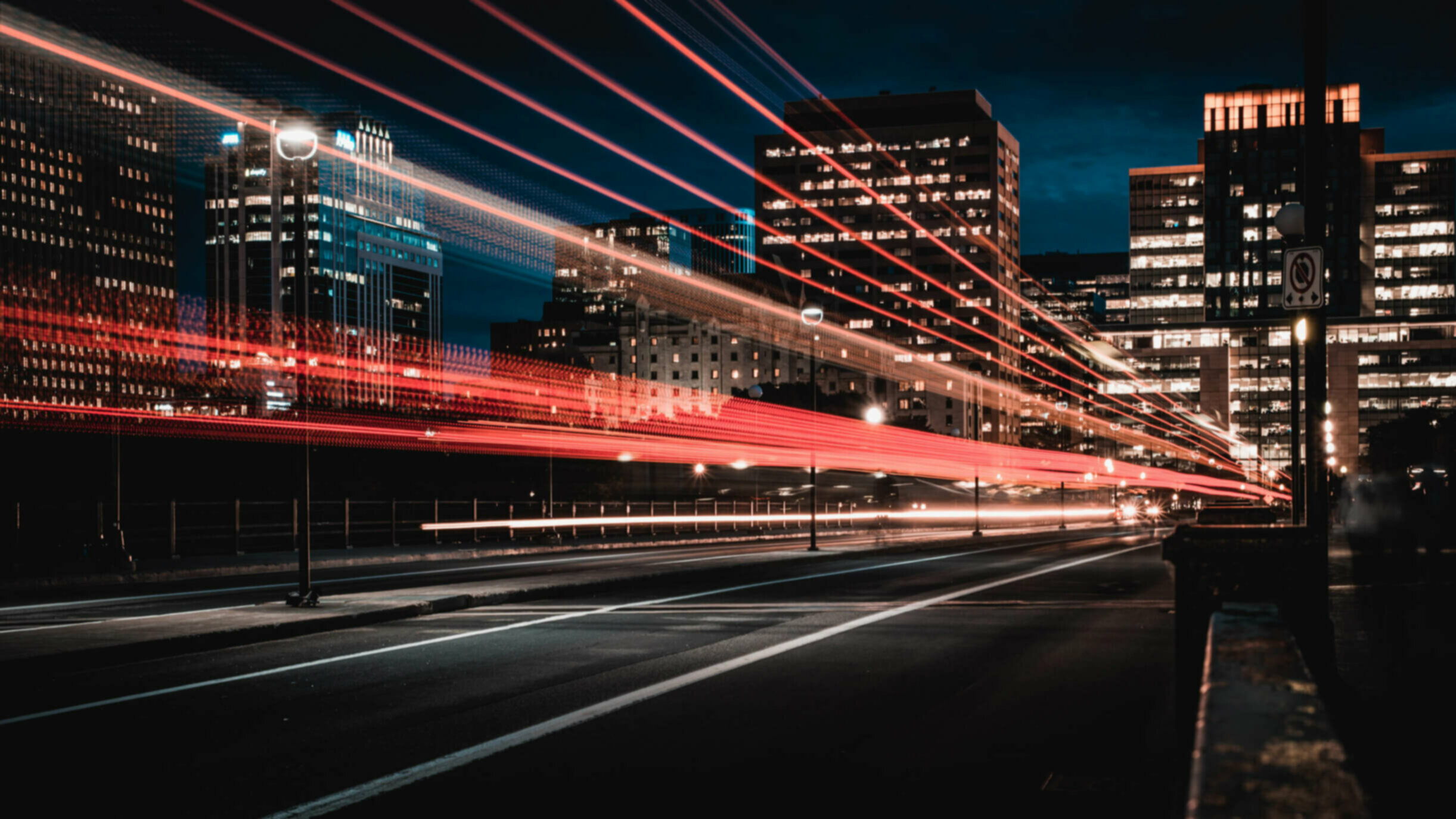 Discussing All Things RPA… Robotic Process Automation
James Crossland
Digital Marketing Manager|Kerv digital
Published 06/07/22 under:
Freeing Your Team From Repetitive & Tedious Tasks
Let your staff focus on higher value work by automating time consuming manual processes with RPA (Robotic Process Automation)
Before we dive right into all things Robotic Process Automation (RPA for short) we should probably come up with a definition of what Robotic Process Automation is.
What is Robotic Process Automation (RPA)?
Robotic Process Automation is a type of Business Process Automation technology that can handle huge numbers of repetitive tasks that would normally require a person to complete manually.
RPA projects often include
the use Artificial Intelligence (AI) and Machine Learning (ML) software to help automate decisions in those processes
Business Intelligence (BI) tools to track those
The software utilises 'bots' to mimic the roles real people would normally fulfil.
RPA software can be used to log into apps, add information to databases, calculate quite complex tasks and even log back out when they're done.
These 'bots' are typically divided up into three distinct types, all performing different types of functions…
Probots – These bots are designed to complete simple, repeatable tasks such as inputting data.
Knowbots – These bots can take commands from a user to scour the internet (or other large databases) for information and then return with it.
Chatbots – The final type of 'bot' and perhaps the most well-known, is of course chatbots (sometimes called virtual agents). These bots can tend to exist on social media messenger apps or a companies live chat and can respond to a customers questions in real time… often without the customer even realising they're not talking to a human.
RPA projects are also now sometimes known as 'Hyperautomation' projects.
In times past, a developer looking to automate an organisations business processes might have created a list of specific things to automate and then link those things to the organisations back-office systems through an API.
Robotic Process Automation differs from this though in that the RPA system will actually watch an end-user at work in the apps GUI (Graphical User Interface) and then automate these tasks through the GUI.
This means that tasks that might not be linked to an API can also be automated.
In terms of implementing it, it's worth noting that RPA software won't form part of an organisation's business/IT infrastructure. Instead, it overlays that structure, meaning Robotic Process Automation can be implemented quickly and efficiently without having to re-architect whole infrastructure systems every time a new task needs automating.
Benefits Of Robotic Process Automation
Probably the biggest game changer with RPA is in its ability to adapt and learn to changing situations.
Once your RPA software has been taught to capture data and correctly interpret the intent behind capturing it, it becomes capable of triggering different responses and outcomes, initiating new actions on its own and communicating with all your business systems autonomously.
Other benefits an organisation can enjoy when they make Robotic Process Automation part of their Digital Transformation journey might include:
It can save your organisation money through efficiencies
Better (and much more efficient) customer service
Ensuring all business processes and data capture consistently comply with all relevant regulations and legislation (such as GDPR) by eliminating human error
Allowing repetitive tasks to be completed at a much faster rate
RPA is great at cutting costs associated with repetitive tasks
All of the above mean your employees can be much more productive, getting on with valuable tasks with more associated ROI.
What Can Robotic Process Automation Software Do?
The uses to which Robotic Process Automation are as varied as the organisations that use it and are only really limited by the developer's imagination. Some of the more common uses RPA tends to be put to however include:
Customer Service: As already mentioned, RPA processes can improve an organisations Customer Service offering in a variety of ways. Chatbots as a first point of customer contact are a good example, answering simple and oft repeated questions. Other repetitive tasks could include uploading and storing of scanned documents whilst verifying the details within using text recognition, possibly evening for allowing for automatic approval or denial of certain requests. Think about the last time you applied for anything online… was it a person or a robot you were dealing with? Were you even aware?
Finance: Financial Service organisations (or any accountancy department of a business) can use Robotic Process Automation for a variety of functions, including general accounting processes, operational accounting processes, reporting, automatic budgeting and budget adjustments as well as more technical services such as foreign exchange payments, account approvals (or denials) or even automating claim processes.
HR: RPA can fulfil a lot of functions in a HR department such as, on and offboarding processes, keeping employee information up to date or time sheet completion and submission processes.
Membership Organisations: RPA is great at streamlining the processing of new Membership Applications as well as automating approval processes if such is necessary.
The NonProfit Sector: RPA can be used for the streamlining of application for grants or handling volunteer expenses approval and payments.
Things To Look Out For When Purchasing Robotic Process Automation Solutions
If you're looking into Robotic Process Automation for your organisation there's a good chance it's an enterprise level organisation. That being the case there's several things you should look out for:
Scalability: If you're looking into RPA Solutions don't select one for a particular problem. What you want is an RPA solution that can cover and scale with your entire organisation, turning its hand to whatever task you put it to.
Speed: We've already discussed how much quicker RPA processes are when compared to a real person but the same should also be said for setting them up. Once an RPA as been overlaid over your business processes it should only be the work of a few hours to create, test and put the bots to work at a new task.
Reliability: If a Robotic Process Automation solution has been created correctly at your organisation you should have hundreds, maybe thousands of bots performing millions of tasks daily. With that much going on it's important the built in monitoring and analytics of your RPA is up to par.
Robotic Process Automation's Impact On Employment & Job Roles
It's too easy to get caught up in the lie that Robotic Process Automation will be stealing jobs from hard working people, in some sort of Asimovian, post-future nightmare where robots have replaced humans so instead we're going to ask you to step back a second and think about what technological advances are for…
Start with a person in a cave, shaping an axe head out of flint to make it easier to chop wood and go on from there.
Pretty much every technological advance ever made as been done with the express purpose of making someone's life easier, of removing some kind of manual drudgery in a more efficient way.
RPA is no different.
Many people's initial reaction will be that RPA technology is there to replace their staff, to take their jobs and to save companies money on their staffing expenditure (and depending on the kind of CEO you are that may be seen as a good or bad thing).
Either way it's just not true though.
Consider your sales force… front line staff taking clients details, inputting them correctly into a CRM system, making sure the data capture is done in a compliant way and then selling your companies product. Now consider the first half of that sentence is already done for them so that all your sales staff have to do is sell… it's a novel idea isn't it!
RPA doesn't replace your staff, it frees them up to do the tasks with a lot more value to your organisation.
In a report by the Harvard Business Review, released on RPA technologies, most Operations Groups adopting RPA have promised their employees that automation wouldn't result in redundancies; instead it would free up their time to do more interesting work.
Introducing Robotic Process Automation into an organisation can be scary which is why it always needs to be done with a culture shift, ensuring everyone is brought along for the journey.
Good RPA technologies will be available to all members of staff, easily able to configure and deploy a bot to remove some of the repetitive tasks from their daily workload.
To successfully implement RPA technologies all your staff need to be onboard.
How To Get Started With Robotic Process Automation
Many of the things done by RPA software are very simple, but they can vastly improve the efficiency of organisations if used around process bottlenecks.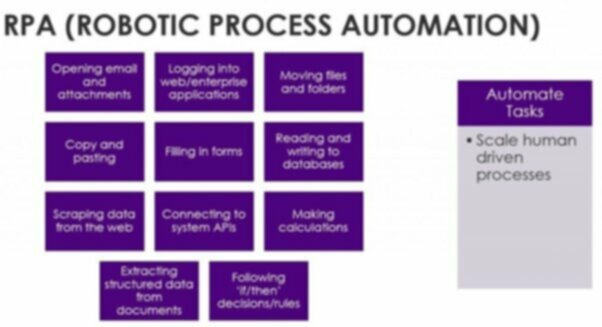 A typical RPA project will involve some Process Analysis to fully understand your business processes, data analysis to review process metrics and find those bottlenecks.  From there a business case is built out for the work.
Then these processes would be delivered in a specific RPA platform such as MS Power Automate that's open-ended and allows your processes to be built in it… Or if you're still not sure give us a call!
Related Articles
You might also be interested in
Have a question?
Leave your details and a member of the team will be in touch to help.