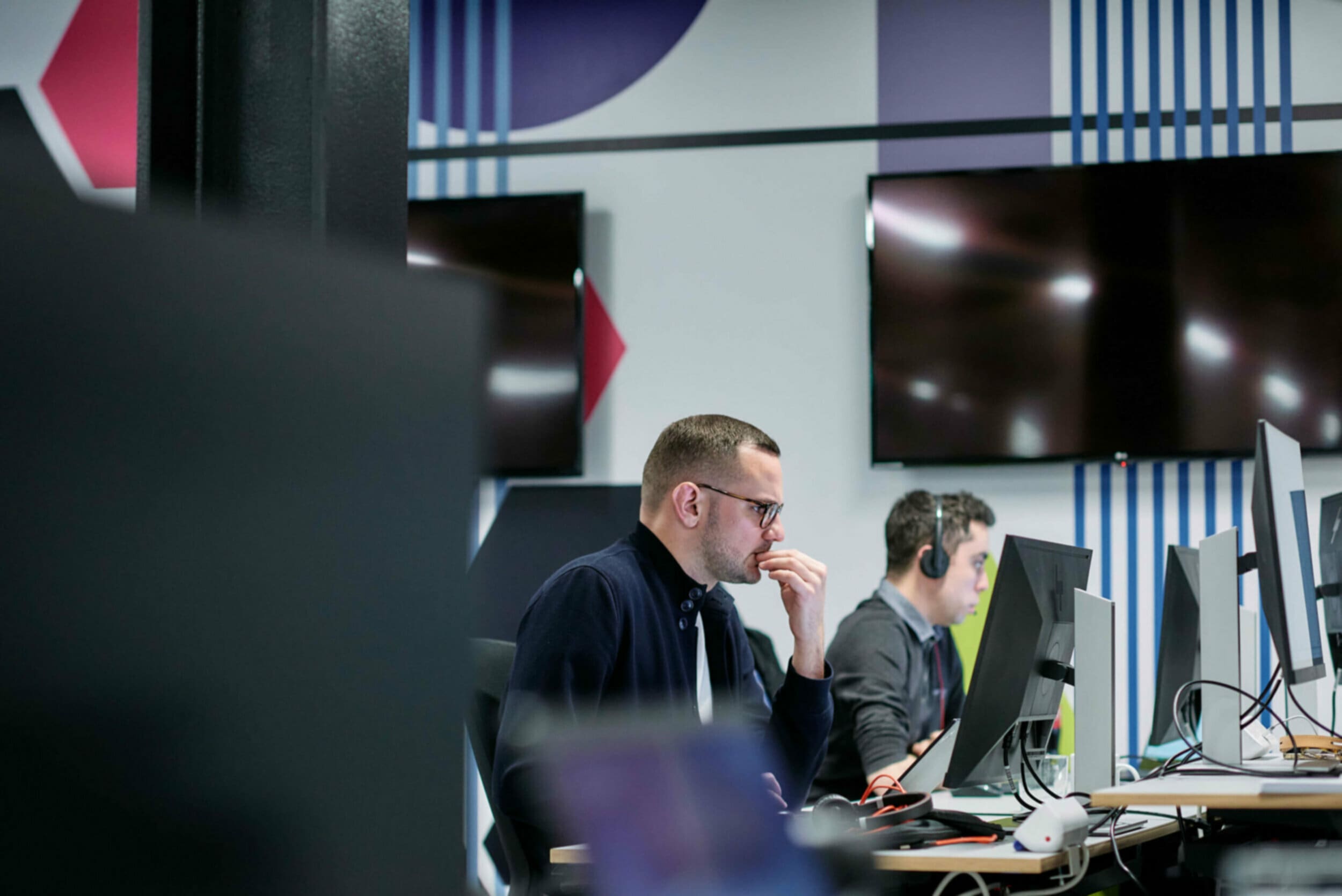 Database Marketing – What Is It & How Can You Benefit From It?
James Crossland
Digital Marketing Manager|Kerv digital
Published 06/07/22 under:
How To Effectively Use Your CRM In Marketing Campaigns
It's not the size of your database… but what you do with it
Effective use of a CRM in marketing campaigns has come to be known as Database Marketing.
Database marketing though, isn't just the 'use' of a database in your marketing efforts… it can go so much deeper than that.
What Is Database Marketing
Database Marketing is a much more analytical and systematic approach to marketing, reliant on the gathering, collating and processing of an individual's data through the use of a cutting-edge customer relationship management (CRM) system like Microsoft Dynamics 365.
Of course, we'd be remiss if we didn't point out here that if you're going to use your CRM for database marketing in any kind of meaningful way then you'll need strong foundations built on Privacy-by-Design.
Database marketing really comes into play for large organisations or those that hold a lot of data on their potential clients.
The more data you have, the more effective your results will be.
Whilst most traditional marketing methods will rely on a database of potential and current clients, we can differentiate out database marketing by the type and amount of data that will be used.
The information you hold will be a lot more in-depth and contain all the possible touchpoints a someone may have with your organisation. Given all that however, the data will obviously need to be processed differently to traditional methods.
Anyone using database marketing will use the data they already hold to acquire more, learning more about their current and potential clients as they go by using strategies such as customer segmentation and sector targeting, comparing which types of clients offer the highest ROI, and formulating strategies to engage and encourage greater spend amongst all segmentations.
The real key to database marketing is the collection of large amounts of data and an in-depth analysis of that data to provide a highly personalised strategy for each client/potential client.
How Does Database Marketing Work?
As already mentioned, to begin database marketing campaign, your organisation will need to start collecting large swathes of data from a variety of different sources.
Names, geo locations, email(s), phone numbers, order history, website/app touchpoints, engagement levels, browsing data… all of this and more can and should be tracked.
There's dozens of different ways this data can all be collated, so we wont list them all here but some might come from the data mining of your current CRM, cookie tracking, past subscriptions, past campaign engagement… pretty much any touch point they may have had with your organisation.
Once all that data has been gathered it needs to be stored in a database, preferably using the Common Data Model for ease of use, (note… if you're a larger organisation with enormous amounts of data, you may want to look into a data warehouse). Data warehouses are capable of receiving and storing data from a variety of different sources (for example, different departments within an organisation) which then needs to be processed for actionable intelligence using software tools Microsoft Dynamics 365 Marketing or Microsoft Power BI.
For it to be useful that data needs to be kept as fresh and as up to date as possible with the base assumption that over time, if it's not updated, that it will become outdated.
Benefits Of Database Marketing
Hopefully the benefits of database marketing should be easy to identify to most marketers, advertisers or other stakeholders but for the sake of clarity some of them might include:
Identifying the most efficient way to engage with potential clients
Identifying potentially new customer segmentations
Identifying the most profitable way to increase ROI of existing clients
Organising prospect data via previously untargeted demographics on a much more personal level
Prioritisation of your most valuable clients
Personalised and individual marketing messages
Increased client retention
Campaign resource efficiency savings as you won't be sending collateral to unengaged/irrelevant prospects
Database Marketing: Things To Look Out For
Database marketing, especially when backed up by strong AI software, is a strong marketing tool… but that's not to say there's things you shouldn't look out for:
Outdated Data: Any data you collect will become out of date fast. You can attempt to head this off by only collecting data that stays relevant (names, email addresses etc) but this severely limits the insights the data can give you. You need to factor the half-life of your data into your analyses and try to keep it as relevant as possible.
Incorrect Data: Don't forget, if you're relying on the potential client to fill out the data you might end up with a lot of Mr/Mr's Smith's on your system, telephone number 01234 567 891, email address fake@fake.com. Where possible, you need to limit that with pre-filled drop-down menus or check boxes but the potential for data to be incorrect needs to be acknowledged in your strategy.
Database Costs: Investing in an expensive CRM and database warehouse is likely going to be frowned upon by your accounts team if all you're storing in it is names and email addresses. To truly maximise the ROI from database marketing you need to collect as many client/prospect touch points as possible.
Reduced Engagement: The whole idea behind database marketing is to run personalised campaigns, driving up engagement and ROI. The danger you run however is mislabelling data or grouping contacts together in the wrong subsets so you end up advertising lawnmowers to a group of prospects who have told you they live in a box of flats. For database marketing to work you need stringent protocols in place to maintain the accuracy of your data or you run the risk of driving clients and prospects away.
Types Of Database Marketing
There are two different types of database marketing and, depending on your organisation, you might need to look at either/or. The thing that differentiates between them is the target audience…
B2C or Consumer Database Marketing: B2C is when an organisation sells directly to a customer (Business 2 Customer) and the data collected will contain a high degree of personal information so GDPR and Privacy first principles are vital for staying compliant. When collecting this data you should try to be as specific as possible, collecting all the different touchpoints an individual may engage with you on.
B2B or Business Database Marketing: B2B is when an organisation sells directly to other organisations (Business 2 Business) and the data collected, whilst no less specific will be of a very different nature.
Business name
Contacts within the business
Company revenue
Contact job titles
Purchase history
Contact LinkedIn profiles
Whilst a B2B database may contain more generic, esoteric data, you still need to be careful when documenting individual contacts details as if any of the information is personally identifiable then GDP will kick back in.
There are many organisations out there today offering a high degree of personalisation through database marketing.
Netflix, Amazon, Facebook and Google just to name a few of the biggest players.
No matter your size though, there's some basic points to remember when getting your database marketing campaigns up and running.
Engage with your front-line staff on the information most worth collecting. They'll likely know your clients best and what information is worth gathering as a starting point.
Put Privacy First. Whilst all this personal data might be easy to obtain not everyone will be happy you're holding it. Make sure you've conducted your DPIA's and are clear under what basis you'll be processing this data with clear information held in your policies should anyone wish to read them.
And most importantly, invest in the right software… This isn't something that can be done with an excel spreadsheet!
Related Articles
You might also be interested in
Have a question?
Leave your details and a member of the team will be in touch to help.