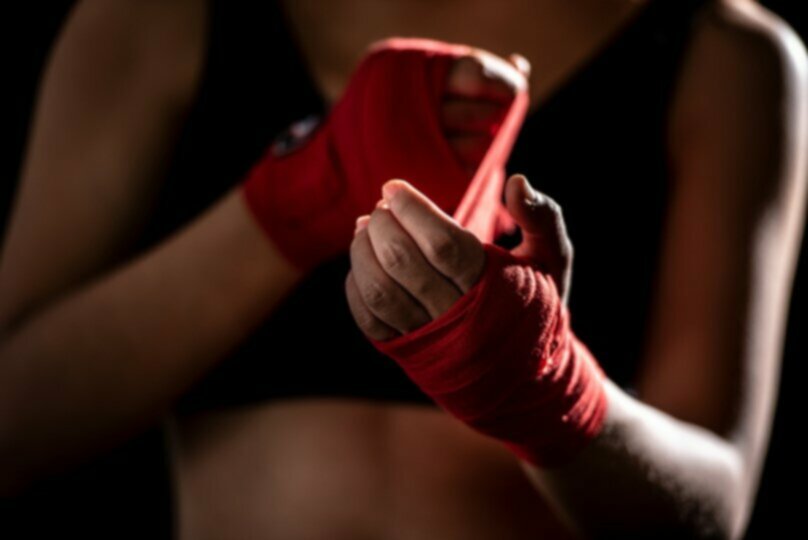 D365 BC Vs D365 FO: Let's Settle This Once And For All!
James Crossland
Digital Marketing Manager|Kerv digital
Published 06/07/22 under:
Which is better? Microsoft Dynamics 365 Business Central or Microsoft Dynamics Finance & Operations?
Microsoft Dynamics 365 is awesome.
We know that and you know that, so we won't belabour the point (too much). It offers ERP, CRM and BI solutions, all in one system, which means you, your staff, your processes, applications and systems can all be unified in one place, offering an unparalleled visibility to, well… everything!
The issue we're tackling in today's article however is that within D365 there are actually two ERP solutions… D365 Business Central and D365 Finance & Operations.
As a Microsoft Gold Partner, we kind of have to say both are cutting-edge ERP solutions and let's face it… they are.
The question is though, why does Microsoft have two ERP solutions in the first place and which is better?
Microsoft Dynamics 365 Business Central
You may or may not know but Business Central is a revamped and vastly improved version of an older system called Navision.
Navision, back in the day, did have a web client but only offered limited functionality (it's come a long way since then of course).
It still comes with all of the old Nav. features, but… users can also access their ERP solution either on-prem (boooo) or in the cloud (yaaaay!).
Business Central is a mid-market tier ERP solution that's typically recommended for small-to-midsize organisations as well as larger organisations that need a solution for just a few regional offices.
It's there to help organisations manage their finances, whilst also providing a better level of customer support. It can also analyse and increase sales revenue by automating a lot of manual processes that frees up staff time to focus on more important (profitable) issues.
The Finance section of Business Central has been designed specifically for SME's to provide things other solutions don't, such as better accessibility and clarity of the data being stored. The UI is also incredibly simple to grasp and use, featuring items like:
General Ledger: Capable of charting all your accounts and presenting information in different formats (such as budgets in different currencies).
Financial Transactions: This section of Business Central will offer access to fixed assets, consolidations, bank reconciliations and more.
Accounts Payable: Accounts payable will give you access to supplier management, purchase orders management, purchase invoice management and can even automate and run your electronic payments.
Accounts Receivable: The accounts receivable section of Business Central covers things like customer management, invoicing, orders and BACS.
BC's Finance functions will also cover things such as documentation, payroll, Business Intelligence and project management for you as well.
Microsoft Dynamics 365 Finance & Operations
Much like Business Central, Microsoft's Finance & Operations ERP can be hosted either in the cloud or on-prem.
Again, much like Business Central, it can easily be connected to other Microsoft Apps such as CRM, Customer Service, Sales, Marketing or Talent.
As you can see, D365 F&O shares a lot of functionality with Business Central but differs in that, as well as offering some exclusive features, it was specifically designed for much bigger, more international organisations to address the specific needs those organisations might have.
Those needs will often include, but aren't limited to:
Inter-company trading between international companies
Financial Compliance when country or territory specific localisation is required
International Supply Chain functionality such as product or vendor management, quality control, intercompany stock transfer and across borders transport management.
Which Is Better, D365 Business Central or D365 Finance & Operations?
Actually neither wins out on that question as both have been designed with very different organisations and needs in mind.
That being said… there are quite a few misconceptions floating around about the two that are worth addressing.
D365 BUSINESS CENTRAL CAN'T HANDLE MORE THAN 200 USERS
This one is completely false… D365BC is fine with far more than 200 users.
It's true that D365FO is typically perceived as the 'right' or 'only' choice for larger, more complex organisations but in making the choice between the two it's the functionality that's most important… what it'll be used for rather than how many people will be using it.
D365 BUSINESS CENTRAL CAN'T HANDLE LARGE AMOUNTS OF DATA
We hear this a lot and it's technically true in the same way that eventually any system will need a certain level of customisation depending on how much data is fed into it.
D365BC is more than capable of handling a huge amount of data, however, at the point where you're processing so much transactional data that D365BC starts to struggle, it's very likely the organisation will need much of the functionality D365 Finance & Operations offers anyway, making it a bit of a moot point.
The Licensing for D365 BC is a lot cheaper than it is for D365FO, making Business Central even more attractive to SME's. It's also a lot more flexible.
If you're the kind of company investing in Finance & Operations then the software and all its functionality will very much be 'dropped' onto you to work as is. Business Central on the other hand, whilst it can't handle as much data, is a lot more flexible, with the capability to extend as needed.
Although custom fields can be added to D365FO, you can't also add any kind of business logic to the field and it can't support lookup fields.
With D365BC you can add extensions to add new fields and functionality as required.
In summary then, it very much depends on an organisation's requirements as to whether D365 Business Central or Finance & Operations will be the more suitable solution.
The vast majority of the time, D365BC will be most suited to SME, whilst D365F&O will be the solution of choice for larger/international or more complex organisations.
However, it's worth stressing again that the size of an organisation or the number of D365 users isn't what's important in making that decision, rather, it will come down to an individual organisation's specific needs.
Using a real-world example; if you're an international conglomerate with multiple companies all under one banner (no matter the size) and inter-company trading, stock transfers, consolidations etc will be important then that instantly puts you in D365FO territory.
However, if those companies largely trade as separate entities and never the twain shall meet then it would be better to access requirements on an individual basis, with the likely result being only D365BC being needed with limited licenses.
Related Articles
You might also be interested in
Have a question?
Leave your details and a member of the team will be in touch to help.