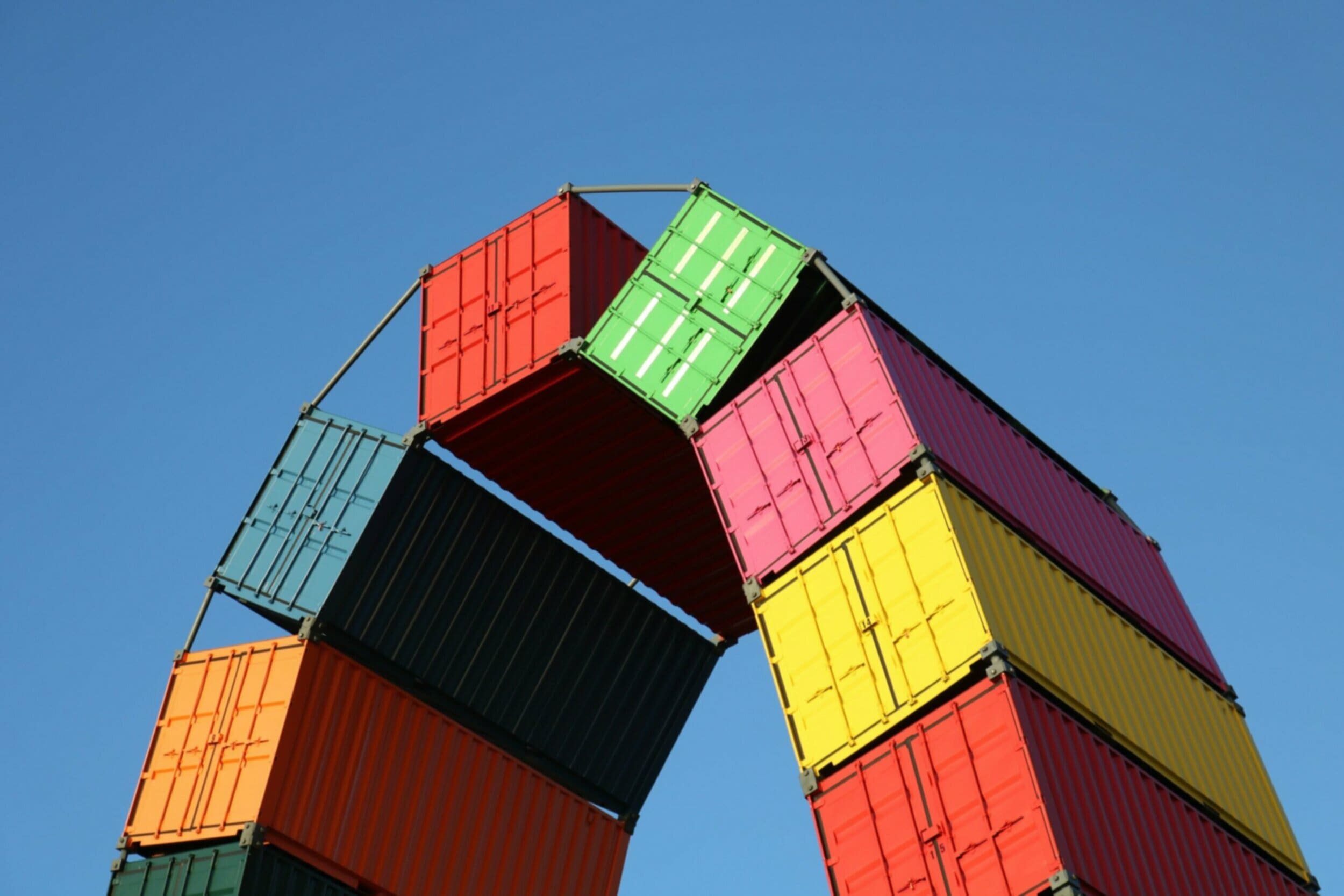 Component Led Development, Or… How To Make Your Organisation Instantly More Resilient
James Crossland
Digital Marketing Manager|Kerv digital
Published 06/07/22 under:
Because having to do things more than once is so old skool
Efficiency has always been the key to any organization's success… but that goal has never seemed more urgent than it's been over the last couple of years, with everyone seeking to pivot, adapt and change the way they do business at the same time, whilst also finding new ways of working to future proof themselves by becoming more resilient to further change in their respective markets.
That's a big ask for anyone and unfortunately, as we all know, a lot of companies have struggled.
Kerv Digital wish there were a golden bullet we could release out into the wild that would make a business instantly profitable but there's no such thing we're afraid.
What we can do though, as our mantra states, is #BuildFuture and show you a new way of working going forward that will bring immediate results (rather than some nebulous, pie in the sky, six-year, nineteen step digital transformation plan).
And that's where Component Led Design comes in.
What Is Component Led Design?
Component led design is one of those things sounds exactly like what they are…
Rather than creating a huge digital project with an end date months or years in the future, that's only released all at once at the end, component led design seeks to break that project down into smaller, much more manageable solutions processes, that can be developed and completed quickly and, here's the trick, bring instant ROI to an organization, whilst simultaneously making entire projects faster, better and more efficient.
These individual components, once built, can then be reused multiple times in various other parts of the project (or indeed other projects and solutions) with zero development work needed, with the end goal of achieving a Minimum Viable Product quicker every time, that can then be improved on as it matures.
Component Led Design With Microsoft's PowerPlatform
Whilst any developer can 'do' component led design for you (be it an internal or external resource), by reusing the components they build on other projects, it's actually much easier to reuse components others have already created or build interconnecting components based on proven enterprise design patterns.
That's where Microsoft steps in with the PowerPlatform.
The 'Power Platform' as it's collectively known, is made up of three of Microsoft products: Power BI, PowerApps and Power Automate (what they used to call Flow).
Together, the power platform helps both developers and citizen developers (people with little or even no coding experience) easily create, automate, analyse and improve their own apps which can be used in wider digital transformation projects.
Using PowerApps, almost anyone can, using a low-code, no-code approach, develop a custom app using an easy to grasp 'point and click approach that will be mobile friendly and won't require the help of under pressure IT or development teams.
In fact, we say develop, but for a whole range of business processes and solutions, there are already existing components available from both Microsoft and third-party developers that can be assembled as and how your organisation require them, the IP of which, for many if not most, is free.
This means either your third-party developer or your internal IT Team can take these disparate components and configure them into your organisations ideal solution and, by defining the organisations most urgent needs through a series of use cases, Component Led Design is capable of driving instant value.
Benefits Of Component Led Design Approach To Development
As already mentioned, by focusing on 'smaller, bite-size, development issues (components) you can bring instant ROI to an organisation (as opposed to waiting till the end of a long development cycle before you see any return on your investment).
As promised in the title, this approach also makes your organisation a lot more resilient to external change.
Getting into the habit of creating (or using) components to incrementally change your organisation will make you much more flexible should you need to change anything due to external (or internal) factors.
The main benefit of Component Led Design though, and the point we really wanted to get across, is that it shifts the focus away from development and on to outcomes.
Component Led Design In The Discovery Phase
As an example, someone may have said at your organisation "right… we need a new CRM/Payroll system/volunteer management system/(any other large digital development)".
That's great, but using a Component Led Design approach in the discovery phase you'll ask the question… why?
Why does the organisation need that new CRM/payroll system etc.
Is the CRM completely out of date and really does need replacing, or is that that a couple of new features have been requested by different departments?
If the latter then there's really no reason a Component Led Design  approach can't offer real and tangible benefits within days rather than months (or years in the worst case scenarios).
Configuring individual components is just cheaper.
Cheaper, faster and… it's much less of a risk to your organisation.
How familiar does this sound? You buy an expensive new piece of software, investing time and money into it only to discover at the end of the project it still doesn't do everything you needed initially.
Component Led Design is much less risk because you're either developing a much smaller solution or re-configuring a solution that's already been created.
This gives you much more time to run an effective discovery process, workshopping exactly what the organisation needs and what the solution will need to do to get you there.
That will let you put a prototype together much faster meaning, when your solution goes into development, you already know it will work as you've already seen it working.
Being More Efficient With Robotic Process Automation…
Given the recent drive for efficiency and resilience it hasn't surprised anyone in the tech world that RPA (or Robotic Process Automation) has seen a huge surge in demand during the COVID pandemic, freeing up staff's time to could focus on much higher value work. And RPA and component led design go hand in hand…
RPA, at its most basic, is a type of automation for all of your organizations business processes that's designed to handle a huge number of repetitive tasks that would normally require a person to complete manually; often utilising the likes of Artificial Intelligence and Machine Learning to get better and more efficient at those stacks.
But…
This article isn't about RPA. RPA in this instance is one of the goals, not the tool to get you there.
Related Articles
You might also be interested in
Have a question?
Leave your details and a member of the team will be in touch to help.