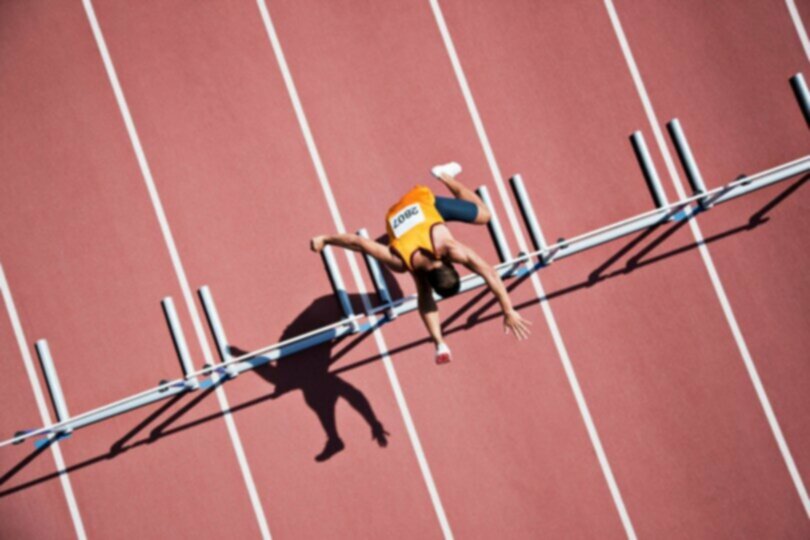 Business Central Vs Sage – Which Does Your Organisation Need?
James Crossland
Digital Marketing Manager|Kerv digital
Published 06/07/22 under:
Dynamics 365 BC Vs Sage 50 & Sage Intacct
There's a lot of overlap between D365 Business Central, a Cloud ERP solution and Sage 50 / Intacct, a cloud accounting solution… so which is the best fit for your organisation
In this 'new-normal' a modern organisation needs their financial/ERP solution to be capable of being deployed instantly but also be flexible enough to pivot, adapt and grow with shifting market realities.
A platform capable of that though, that's also innovative, intuitive, adaptive and secure will always be big investment for an organisation in terms of cost, time and resource, so it's important the decision as to which to invest in isn't taken lightly.
If you're an organisation looking to purchase a new (or upgrade from an old) CRM, ERP or accounting solution then it's likely your research will lead to either Microsoft Dynamics 365 Business Central, Sage 50 or the larger Sage Intacct.
All three are SaaS solutions built in the cloud, offering a range of offerings, some similar, some overlapping and some completely different.
Sage and Microsoft Dynamics 365 Business Central (what was formerly Dynamics NAV) are business/ERP solutions with varying degrees of accounting capabilities. Both are the go-to for small to mid to enterprise level organisations (with Sage 50 being the favourite for very small companies) but all offer something different depending on the size, use case and number of end-users.
Sage 50 is the go to for small, new business looking for their first CRM or accounting software, Sage Intacct is for more midsize to large organisations requiring a greater emphasis on accountancy software, whilst Business Central is more of a 'total' ERP solution, touching on many points in an organisation (including accounts) and being capable of seamlessly integrating with the rest of the Microsoft Stack.
Sage offers its users features such as accounting, cash management, purchasing, vendor management, financial consolidation, revenue recognition, subscription billing, contract management, project accounting, inventory management and several financial reporting tools.
D365 BC offers a much wider set of features like financial management, relationship management, supply chain management, project management and HR management, plus, as already mentioned, full integration with other Microsoft applications.
How then, to decide which will be more useful for the organisation?
Which Is The Most Flexible Solution?
If COVID has taught organisations anything, it's that, for any solution that gets adopted, flexibility has to be key.
If the platform you settle on is so inflexible it can't instantly be adapted to meet changing needs then it's dead in the water before its even begun.
Sage Intacct comes with a lot of changeable options baked right in, such as location, department, vendor, customer, employee, project or product etc. However, you can also add user-defined dimensions if needed.
Sage Marketplace will also make available to you, dozens of other business applications you can install to extend out Sage's core functionality as and when they're needed.
It's level of customisability however often offers a steep learning curve to users not used to it.
D365 Business Central will let you do the same thing, except you'll have the ability to build unlimited dimensions to any financial ledger to help facilitate any advanced accounting needs your organisation might have. It's also available on mobile, allowing you to access many aspects of the business on the move.
Business Central can also be extended out through the AppSource Marketplace, and, thanks to the huge Microsoft community, there will be an app, many free, for almost any conceivable business situation or outcome that you can envision.
The flipside to that is many organisations will come to D365 BC as part of a digital transformation and, whilst it wont have the steep learning curve often attached to Sage Intacct, can mean the integration process is longer as old systems and data is moved over to Microsoft.
How Scalable Is The Solution?
Business grow and become more successful over time… or at least they should. If you don't want to be paying for new platforms every time your organisation gets bigger then it's important any solution you pick is scalable.
Sage 50 is what many new businesses will pick for entry level accountancy software and whilst it can handle up to around 50 users it will lack many of the functions both Business Central and Sage Intacct will offer.
At that point, migrating to Intacct is very possible as it's capable of handling 50 – 1,000 users and comes with a range of additional accountancy and finance features. Migrating to Business Central is also possible but will likely require a third-party transformation partner to help.
Microsoft D365 Business Central can easily handle 1 – 200 users and even past that with the right development team, meaning it's perfect for small, medium and even enterprise level organisations.
Whilst it might lack some of the more in-depth finance features Sage Intacct has, it offers a much wider breadth of functionality across the entire organisation.
That wider range of functions means, no matter which part of the organisation is experiencing a growth phase, BC can grow and scale in conjunction.
Is Accounting Or ERP More Important To Your Organisation?
This question, more than any other, will decide on whether your organisation opts for Sage or Dynamics Business Central.
If the business has complex and varied accounting needs, then it's likely Sage Intacct will be the choice for you. Both Sage 50 and Sage Intacct specialise in accountancy functions, with Sage Intacct being the much more comprehensive of the two.
Sage Intacct does offer 'some' operational functions but they'll be limited at best.
Business Central on the other hand was designed by Microsoft as a complete ERP solution, ideal for small, medium and enterprise level organisations and capable of managing not just accountancy functions but also manufacturing, warehouse, project, supply chains, customer relationships and customer service.
Whilst it can't offer the same depth of accounting functionality that Sage Intacct does, its much broader capabilities make it the 'go to' for many.
How Often Will It Be Updated?
One of the great benefits of SaaS platforms is that they'll be regularly updated for you (for free) with new features, improved security and bug fixes automatically, with no additional downloads or installation needed.
Microsoft and Sage both offer extensive upgrade cycles, with (bar important security patches) Business Central receiving two big updates a year plus multiple smaller monthly updates and Sage Intacct receiving four slightly smaller, but slightly more regular updates a year.
Which Is Cheaper, Business Central Or Sage?
Of the three choices, Sage 50, Sage Intacct or Business Central, Sage 50, as the entry level option, will be the cheapest, but all you'll receive in return for that is entry level accounting functionality and a basic CRM.
Business Central will be much cheaper than Sage Intacct (much) but the caveat to that is that BC works best in tandem with other Microsoft products (from Office right through to other Dynamics 365 products). It will integrate seamlessly, for instance allowing a user to create and send PO's directly from their Outlook email, but those additional products can, depending on an organisations need, sometimes drive the price up a lot.
Finally, Sage Intacct will be the most expensive of the three, offering a deep (but narrow) focus into accountancy software.
The ability of Sage Intacct to drill down into a business's core financials is what attracts a lot or people but it will limit the scope of what can be achieved by the solution.
Sage Intacct does have an open API, so it can be integrated with other platforms, systems and apps but this will almost always require a third-party developer, which will again ramp up the cost of the solution.
So Which Is Better? Sage Or Business Central?
As you can probably tell, the answer to that question will be… it depends.
Sage Intacct is a powerhouse when it comes to helping accounts teams modernise, automate and improve their processes. However, an accounts team is just one aspect of an organisation.
If you're looking for a much wider solution with a breadth of functionality to span the entire organisation then Business Central is likely to be the solution you require.
Related Articles
You might also be interested in
Have a question?
Leave your details and a member of the team will be in touch to help.