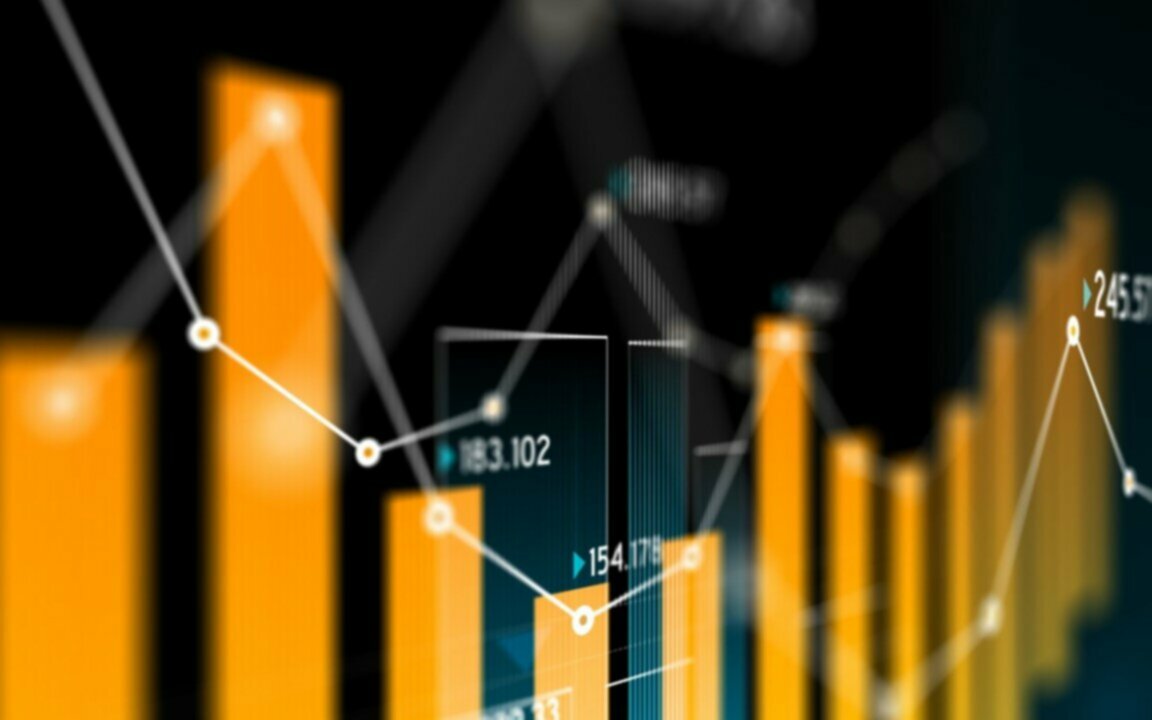 8 Ways Your Business Can Increase Turnover With Big Data
James Crossland
Digital Marketing Manager|Kerv digital
Published 06/07/22 under:
Understand how Big Data and Data Science can transform your business…
Big Data is the phrase that's used to categorise any data that's too large, complex, cumbersome or complicated to be managed and processed by conventional technology.
To put that into a relatable context; being able to recommend your customers content, products or offers based on what they've shown interest in on social media or based on their browsing history is incredibly valuable for a business… but how do you capture, categorise, analyse and then action that much information?
That's where Big Data steps in.
When implemented right by a Big Data Specialist (self-promotion plug warning: like Kerv Digital) it can predict things about your clients' wants and needs with incredible accuracy.
With the aid of a sophisticated enough algorithm, a business can use this Big Data intel to target existing and future clients, increase basket values, predict new trends and identify possible cross-selling channels… all with a click of a button.
Here's 8 ways Big Data could revolutionise your business…
Big Data's Predictive Modelling
Predictive Modelling is the running of numerous simulations virtually to 'predict' various outcomes withing your model when you change certain variables.
If A and B happen together C will likely occur but if A and D happen together then X is more likely.
Also known as predictive analytics it's about moving away from the reactive 'oh, look what happened', to a proactive 'what might happen'.
As a real world example, if you ran an online travel agency you may have more sales when it rains (as people are indoors browsing the internet, wishing for warm weather) than you might in a heat wave (when people are outside enjoying the weather).
By combing your website traffic with past weather trends, a Big Data algorithm could let you predict possible sales should you have a week-long run of bad weather or conversely good weather.
Armed with that information you could then more accurately adjust your web price offering to take advantage or mitigate that.
The more comprehensive and complete your data, the more accurate your 'model' will be.
It's also worth mentioning here that Big Data can factor in correlation vs causation by layering as much information to your model as possible to offer you a more complete picture of possible future outcomes.
Big Data Can Identify Unexpected Relationships
One of the greatest benefits of utilising Big Data within your business is being able to easily analyse great swathes of information to identify the relationships between different variables.
Many of our past clients have found this incredibly useful where, by tweaking a particular variable, our analysts have been able to identify an unexpected outcome in what may have been considered an unrelated sector which can then be replicated; to the benefit of the business.
Big Data For Cyber Security
When talking about collecting the vast amount of information needed for Big Data solutions to be accurate, we also need to consider where that data will then be stored.
Most organisations will use an IaaS solution to store it on the Cloud, however when holding such valuable data you have to carefully consider your cyber security.
Thankfully the very data your collecting and storing can also help defend yourself against cyber-attacks.
By far the biggest gaps in most organisations cyber security is their ability to detect advanced malware/ransomware, compromised hardware, denial of service, web-based attacks and phishing/social engineering attempts in the first place.
Whilst Big Data can be used to provide actionable intelligence around your Cyber Security preparedness it really comes into its own when used to automate this intelligence.
The quicker unusual trends or behaviours are identified and the right person notified the quicker the threat can be neutralised (rather than having to fix it after the event).
Big Data can be invaluable in picking up on those behaviours by analysing historic data against real time data to arrive at a constantly shifting 'norm' which can be held up to real time activity allowing you to move from being reactive to proactive.
Kerv Digital can help your organisation implement automated threat detection machine learning based on your data (both historical and real time), combined with automated threat responses to identify and respond to unusual activity before it becomes too late.
Analysing Supply Chains with Big Data
Using Big data to help analyse and derive insight from your historic and current supply chain patterns is perhaps one of its more obvious functions.
Historical (or retrospective if you prefer) data for supply chains, when compared against seasonal fluctuations and variables modelled accurately is something a Big Data solution can accomplish very quickly.
Whilst it's true your Purchasing or Accounts Teams could, given the time, also do this; it can be accomplished a lot quicker, with no human bias using Big Data.
This will then enable you to calculate whether a product should be increased or decreased in price, held in stock or even discontinued entirely.
Increase Self-Serve Online Ordering
Whilst we have no doubt your sales and customer service teams are excellent, the truth is an online web order, with little or no human involvement, costs a company a lot less to process.
Using a Big Data model you could analyse all the variables a customer has across all your different selling channels, including their final outcomes, to map the user journey and identify touch points for improvement based against the most desirable outcome for your business.
Use Big Data To Create Customer Segmentation
Utilising Big Data to create a Customer Segmentation (or a customer profile) which you can then be used for a personalised sales experience is perhaps one of the best-known uses of Big Data; as well as one of the hardest to implement well, especially in compliance with the current GDPR legislation.
Being able to reduce your day to day marketing churn by switching from a broadcasting marketing model (eblast) to a personalised emailing model means you can contact separate segments with items that interest them in a format and frequency that is most likely to appeal to them.
It may be you contact a customer when a product they've ordered before might be running low (based on intervals in time between orders) can be highly effective in increasing repeat custom, especially when this can be automated and personalised to both save time and increase profits.
Customer Segmentation can also be leveraged to target the acquisition of new customers by modelling your most lucrative profiles and then focussing your marketing activity on the identified demographics.
Using Big Data For Live A/B Testing
Given the amount of data involved one of the things everyone overlooks with Big Data is that it's also fast.
Using Big Data for live A/B testing really comes into its own when you have a lot of information that you can use to build statistically relevant sample sizes from.
That means you can compare what you know about your customers against what's also happening in real time to optimise your efforts.
A sufficiently well-crafted algorithm can learn in real time what's most effective in achieving your stated goals.
For a real-world example, Amazon can have up to 250 versions of their website operating at any one time to optimise for clicks and sales.
Kerv Digital can help you automate these A/B experiments with Big Data to make the entire process more agile, rather than just one of your marketing team having to sit there and do it manually (a task that isn't a great use of their time and one they probably won't be enjoying very much!).
Combine that with the customer segmentation we've already mentioned and you end up with all your customers having a totally personalised experience
Big Data For Market Research & Competitor Analysis
Social media offers firms an unrivalled opportunity to find out what your customers and followers are saying about you, as well as your competitors.
Breaking down 50,000+ messages however into data that can be acted upon isn't easy… unless you're using Big Data to do it.
In a space of seconds you could analyse thousands of Tweets, FB posts and messages to identify positive or negative sentiment towards your brand or even do the same for your competitors and then use that intelligence to improve your offering to the marketplace.
The trick with Big Data isn't just capturing it. You also need to be able to store it and break it down into actionable intelligence in a useful timeframe.
If you feel your business could benefit from any of the above points or would just like a further conversation with on the subject then drop us a message today
Related Articles
You might also be interested in
Have a question?
Leave your details and a member of the team will be in touch to help.